---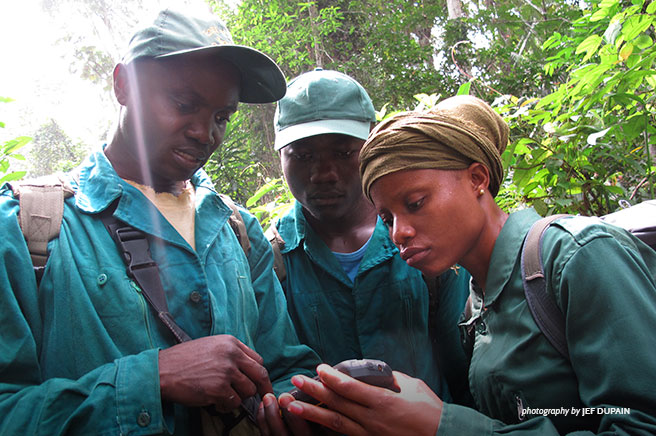 It was more than two years ago that AWF, through the African Apes Initiative, began reaching out to priority African great ape sites to offer our assistance in improving protection.
---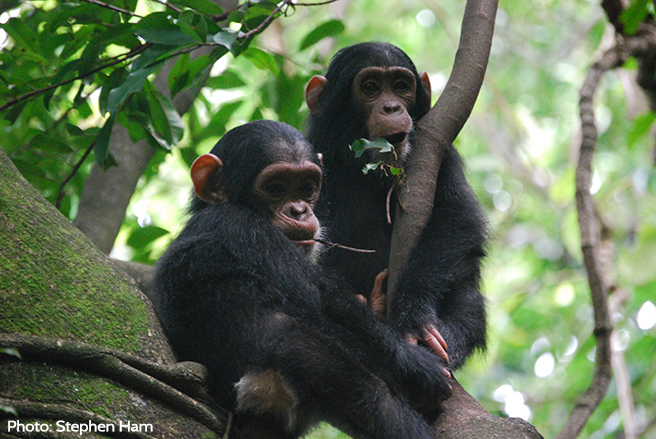 The Bili-Uele Protected Area Complex is the largest complex of protected areas in northern Democratic Republic of Congo (DRC). Bordering the Central African Republic, it harbours important populations of elephant and chimpanzee, plus a full range of forest and savanna biodiversity.
---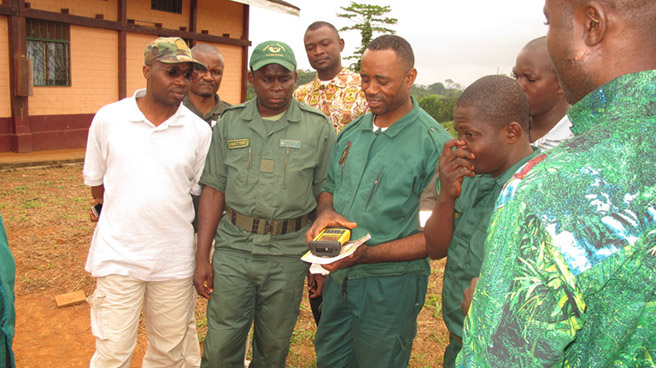 I'm just recently back in Lomie (on border of the Dja Faunal Reserve in Cameroon) from two days of practical training for rangers on the use of the CyberTracker/Trimble for ecological monitoring and anti-poaching.