---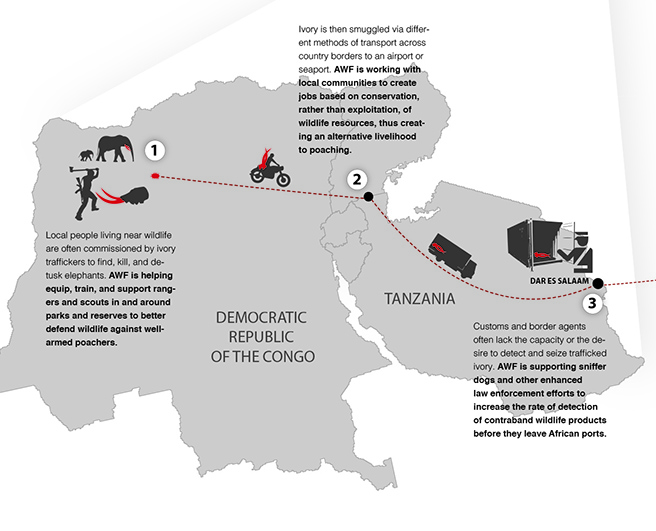 Ivory taken from an elephant in Africa travels along an elaborate trade chain that spans countries, oceans, and continents—and comprises a network of poachers traffickers, fixers, kingpins, and consumers.
---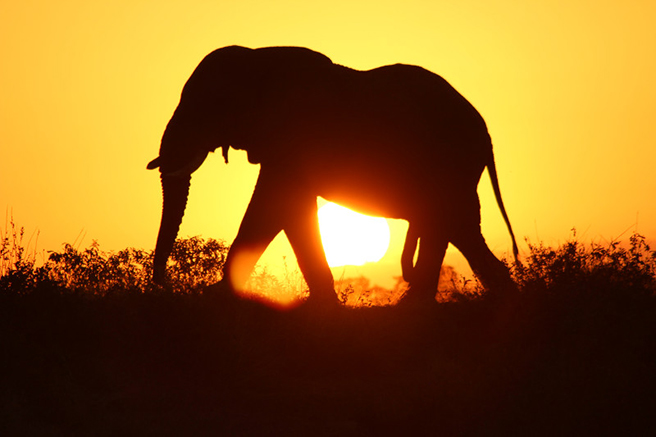 In 1989, after a decades-long spate of elephant poaching and failed regulation of the commercial trade in ivory, the Convention on International Trade in Endangered Species of Wild Fauna and Flora (CITES) finally made the decision to ban international trade in African elephant ivory.
---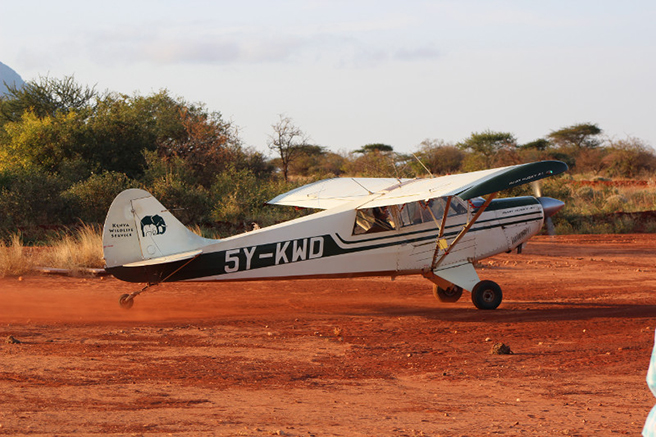 Technological innovation is often born out of two things: necessity and war. Conservation groups like AWF need to know more about rare species like the bonobo to determine how best to protect them. At the same time, there is a war on to defend well-known species—rhinos and elephants, for example—that have come under attack.