---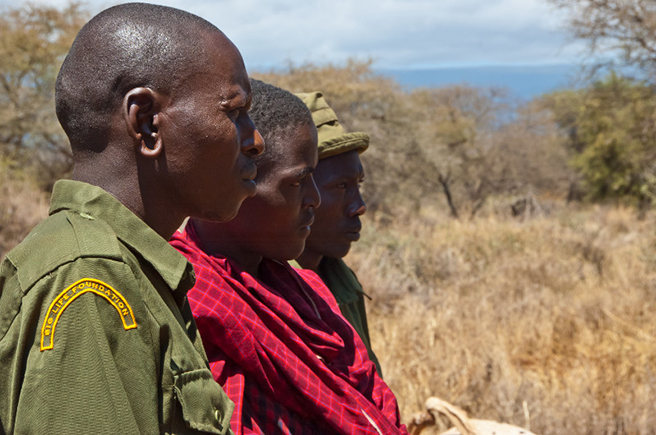 ​
AWF looks at how its efforts mirror those of an organization launched to secure Africa's future.
---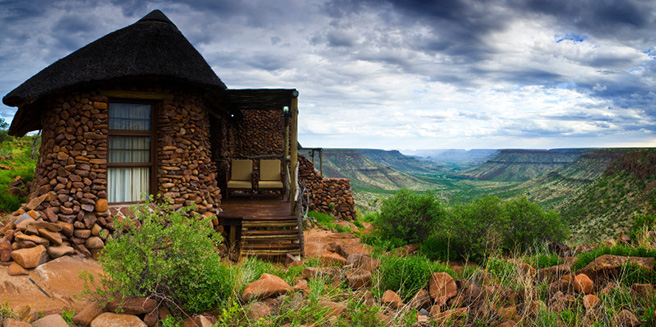 The African continent is home to some of the world's most amazing wildlife and natural wonders. Yet rural communities see little value in their wildlife neighbors, as growth in human population and changing climatic conditions place increasing strain on the continent's natural resources.
---
11/13/12
Congo, Virunga, Chimpanzee, Mountain Gorilla, DRC, Kenya, West/Central Africa, Threats, Bwindi Mountain Gorilla Census, Clouds Mountain Gorilla Lodge, Mountain Gorilla Rangers, Sabyinyo Silverback Lodge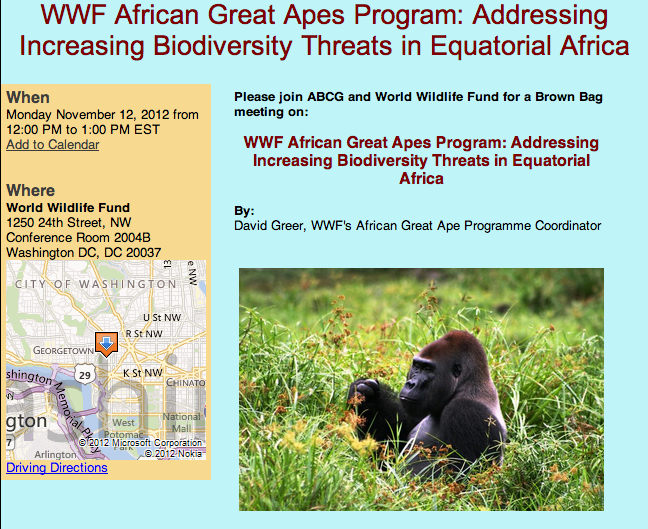 ​​
Yesterday, I had the pleasure of attending the African Biodiversity Collaborative Group (ABCG) brown bag meeting on the World Wildlife Fund's (WWF's) African Great Apes Program—you can see that we love acronyms in conservation—on AWF's behalf.