---
03/25/14
Kazungula, Kilimanjaro, Elephant, Pangolin, Rhinoceros, Botswana, Kenya, Conservation Tourism, East Africa, Southern Africa, Grootberg Lodge, Koija Starbeds Lodge, Manyara Ranch Tented Camp, Ngoma Lodge, Ol Lentille Lodge, Sabyinyo Silverback Lodge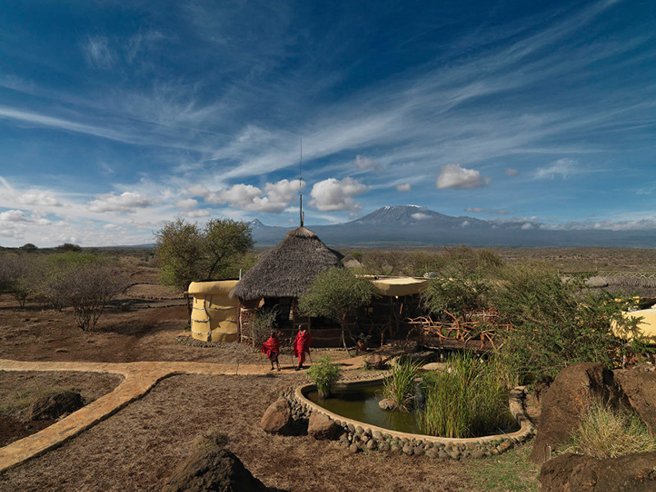 To some African communities, the presence of wildlife is perceived as a threat to their livelihoods. Elephants are crop eating, water tank tipping nuisances. Lions are cattle attacking predators. Routine chores involve the added danger of stumbling upon a hippo or crocodile at the riverbank.
To others, where there is wildlife, they see opportunity. For many African nations, tourism is one of the fastest-growing economic sectors. In fact, Tanzania's earnings topped 1.88 billion US Dollars in 2013, superseding gold as their number one foreign exchange earner.
---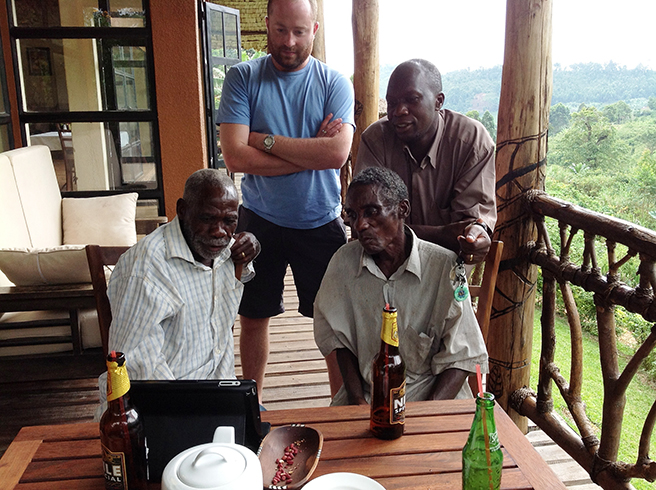 The old man clapped his hands in recognition as he recognized the picture of the Porcupine on the iPad. He started chattering excitedly in his own tongue, gesturing wildly as if he was throwing hunting spears at an imaginary prey. At once he recoiled, as he mimed being hit by porcupine quills, calling "Pew! Pew! Pew!" to mimic the sound as the spines flew through the air. He ended his charade with cries of pain worthy of an Oscar-winner as we all fell about laughing at his antics.
---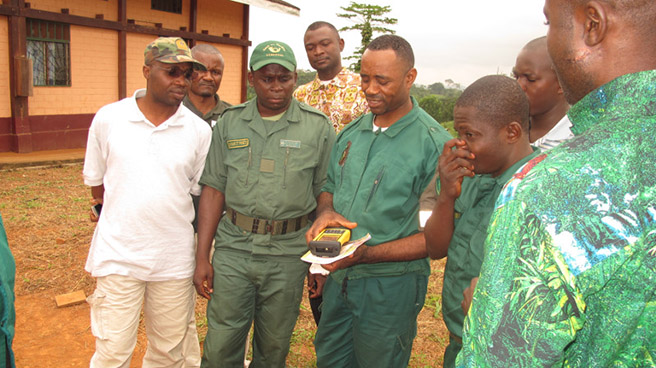 I'm just recently back in Lomie (on border of the Dja Faunal Reserve in Cameroon) from two days of practical training for rangers on the use of the CyberTracker/Trimble for ecological monitoring and anti-poaching.