---
03/25/14
Kazungula, Kilimanjaro, Elephant, Pangolin, Rhinoceros, Botswana, Kenya, Conservation Tourism, East Africa, Southern Africa, Grootberg Lodge, Koija Starbeds Lodge, Manyara Ranch Tented Camp, Ngoma Lodge, Ol Lentille Lodge, Sabyinyo Silverback Lodge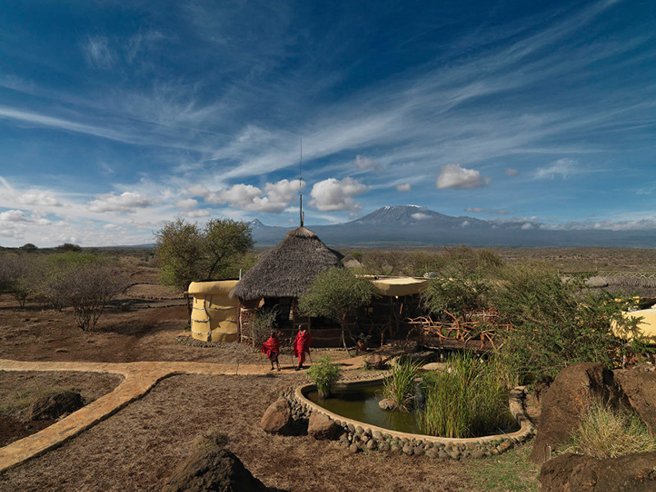 To some African communities, the presence of wildlife is perceived as a threat to their livelihoods. Elephants are crop eating, water tank tipping nuisances. Lions are cattle attacking predators. Routine chores involve the added danger of stumbling upon a hippo or crocodile at the riverbank.
To others, where there is wildlife, they see opportunity. For many African nations, tourism is one of the fastest-growing economic sectors. In fact, Tanzania's earnings topped 1.88 billion US Dollars in 2013, superseding gold as their number one foreign exchange earner.
---
This summer, AWF hosted an exclusive member safari to Uganda and Rwanda. There, the intrepid safari goers formed intimate relationships with each country, trekking through dense bamboo thickets to see mountain gorillas and spying chimpanzees in the rainforest. For guest Colleen, the friendships and memories made won't soon be forgotten.