Tuesday, March 18, 2014

Hong Kong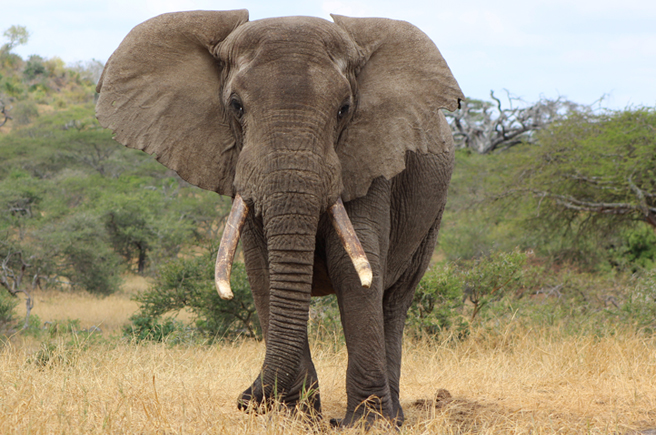 Hong Kong's largest ivory retailer, stopped selling elephant ivory according to a statement issued to Reuters on March 18. Photo: Peter Chira
Chinese Arts & Crafts (H.K.) Ltd. (CAC), Hong Kong's largest ivory retailer, stopped selling elephant ivory according to a statement issued to Reuters today and verified by spot checks by WildAid. The chain, which operates four stores in Hong Kong, stated to the media that it now only sells mammoth ivory. WildAid consultants visited the stores and confirmed that all elephant ivory has been removed from shelves, is not mis-selling it as mammoth ivory, and is not for sale "under the counter."
"History shows the legal ivory trade has been the method to launder illegal ivory from poached elephants," said WildAid Executive Director Peter Knights. "We applaud CAC for their leadership and believe this will help reduce poaching in Africa as another step in ending this bloody trade forever."
Chinese Arts & Crafts' decision follows public pleas to end the ivory trade in Hong Kong and Mainland China. In April 2013, former NBA star Yao Ming launched a campaign with WildAid, the African Wildlife Foundation, and Save the Elephants to reduce demand for ivory and rhino horn. In January, Chinese officials crushed more than six tonnes of seized ivory and in 2013, China's State and National Forestry Departments appealed to travelers through SMS alerts not to purchase ivory or rhino horn. On February 27, China's top business leaders released a pledge to never purchase, possess, or give ivory as a gift. WildAid China Chairman, Huang Nubo spearheaded the pledge, which includes Cao Guowei, CEO of Sina Corp., China's largest internet portal, as well as 10 individuals from the Forbes 2013 China Rich List including Jack Ma, founder of the Alibaba Group. On March 4, Yao Ming delivered a petition during the opening session of the National People's Congress asking China's government to ban sales of ivory.
"Chinese Arts & Crafts has taken a brave step towards stigmatizing the consumption ivory and ivory products," said Hong Kong based WildAid consultant Alex Hofford. "Hong Kong's upcoming destruction of confiscated ivory, due to commence in the next few months, will also go a long way to changing public perceptions from ivory as a collectible art form to being an endangered wildlife product imbued with a terrible taboo."
Hong Kong reportedly incinerated and crushed up to 6.5 tonnes of ivory to test destruction methods and plans to destroy nearly 30 tonnes of seized ivory.
"For the past few years, Africa has been hemorrhaging elephants because of consumer demand for ivory," said African Wildlife Foundation CEO Dr. Patrick Bergin. "The decision to stop selling ivory products by Chinese Arts & Crafts sends the appropriate message to consumers that elephant ivory is only valuable if attached to a living, breathing elephant. For the sake of Africa's elephants, we hope that this is the beginning of a sea change in attitudes across Asia about ivory."
Recent surveys indicate a large portion of China's population is unaware of the death toll to create ivory and rhino horn products, yet a greater number of residents support government enforced bans. (Read the ivory and rhino horn surveys.)
"Excess demand for ivory is the root of the elephant poaching crisis. All other efforts to stop the killing of elephants will be useless if the world doesn't stop buying ivory," said Dr. Iain Douglas-Hamilton, CEO of Save the Elephants.