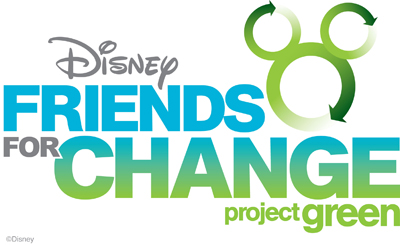 How Much Depends on You!
WASHINGTON, DC--AWF is pleased to announce its Give Elephants Room to Roam program has been selected by The Walt Disney Company as a recipient of funding through Disney's Friends for Change: Project Green.
Through Give Elephants Room to Roam, AWF is partnering with local communities in southern Africa to safeguard elephant corridors and core wildlife habitats while also assisting with education and skill development for local children. The program is among the five that have been chosen for their habitat restoration efforts.
Anyone can vote on the Friends for Change website through April to help Disney decide how the fourth installment of its $1 million in donations will be distributed among the five "habitat" programs. AWF's Give Elephants Room to Roam program will receive a portion of this installment. The amount depends on the percentage of votes earned--first place gets $100,000, so get involved and vote today! So, head over to www.awf.org/disney to learn more!
About African Wildlife Foundation Founded in 1961, the African Wildlife Foundation (AWF) is the leading conservation organization focused solely on the African continent. AWF's programs and conservation strategies are based on sound science and designed to protect both the wild lands and wildlife of Africa and ensure a more sustainable future for Africa's people. Since its inception AWF has protected endangered species and land, promoted partnerships with the private sector for ecotourism to benefit local African communities as a means to improve livelihoods, and trained hundreds of African nationals in conservation -- all to ensure the survival of Africa's unparalleled wildlife heritage. AWF is a non-profit organization headquartered in Kenya and is a registered 501(c)(3) in the United States. Visit www.awf.org.
About Disney's Friends for Change: Project Green
Disney's Friends for Change: Project Green is a multiplatform initiative that helps kids help the planet. Through the program, kids can learn practical ways to help the environment, get their friends involved, track their collective impact and have the opportunity to help Disney decide how $1 million in donations to various environmental causes will be made over the course of a year. Kids can join online at www.Disney.com/projectgreen, where they'll pledge to take simple everyday actions, such as turning off the lights and switching to reusable water bottles, and find out more about why these actions matter.