---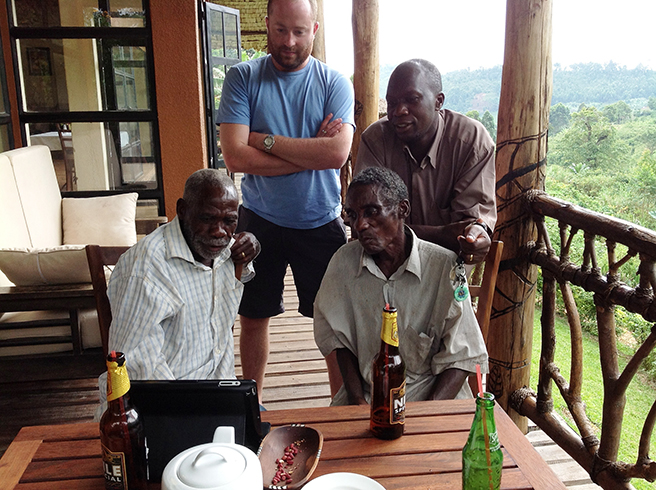 The old man clapped his hands in recognition as he recognized the picture of the Porcupine on the iPad. He started chattering excitedly in his own tongue, gesturing wildly as if he was throwing hunting spears at an imaginary prey. At once he recoiled, as he mimed being hit by porcupine quills, calling "Pew! Pew! Pew!" to mimic the sound as the spines flew through the air. He ended his charade with cries of pain worthy of an Oscar-winner as we all fell about laughing at his antics.
---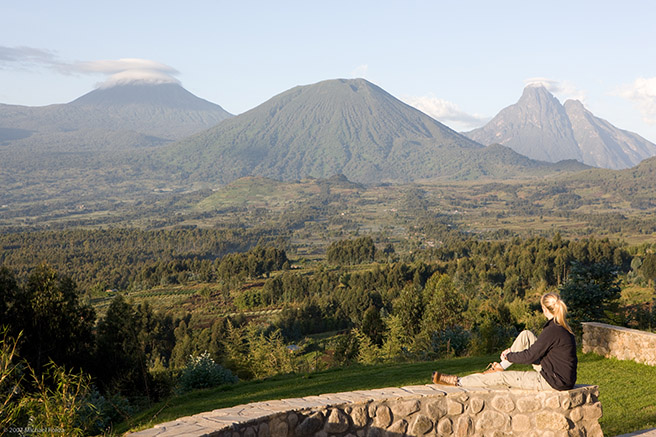 On the craggy slopes of Mount Sabyinyo in northwest Rwanda, eight spacious, stone cottages look out over the dramatic mist-wreathed scenery of the Virunga massif. Open fires crackle in the cottage hearths as private butlers attend to their well-heeled guests; tourists who have come from far flung places to track the mountain gorillas resident in the nearby Volcanoes National Park.
---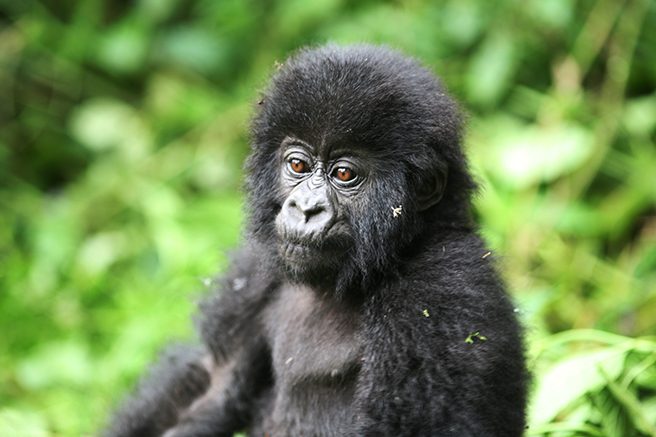 Tracking mountain gorillas in the dense rainforests of Uganda or Rwanda is a once in a lifetime safari experience. Spending time with these gentle giants in their natural habitat is one of the most emotional and memorable wildlife encounters in the world.