---
To spread the ivory ban idea as far as possible, I filmed a 12-min video introducing the history and impact of ivory trade, habits of elephants and my "Schools United for Elephants" campaign, in both English and Mandarin, directed by Miss Josefina Bergsten. 
---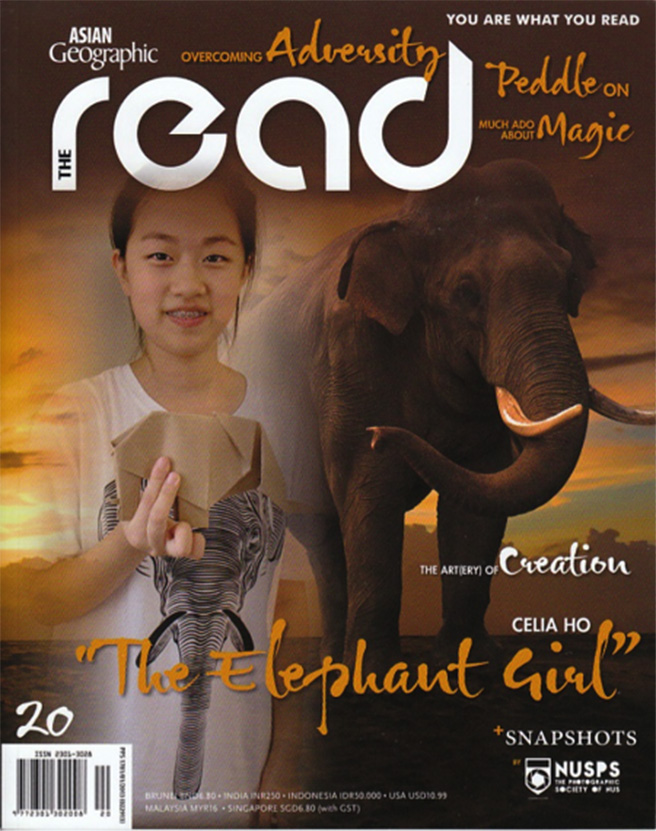 This month, Asian Geographic published an 8-page cover story of my 'Schools United for Elephants' Campaign, spreading the anti-ivory trade idea in 24 places including, Australia, Brazil, Canada, Dubai, Hong Kong, India, Indonesia, Japan, Malaysia, Philippines, Singapore, South Africa, Taiwan, Thailand, USA etc.  
---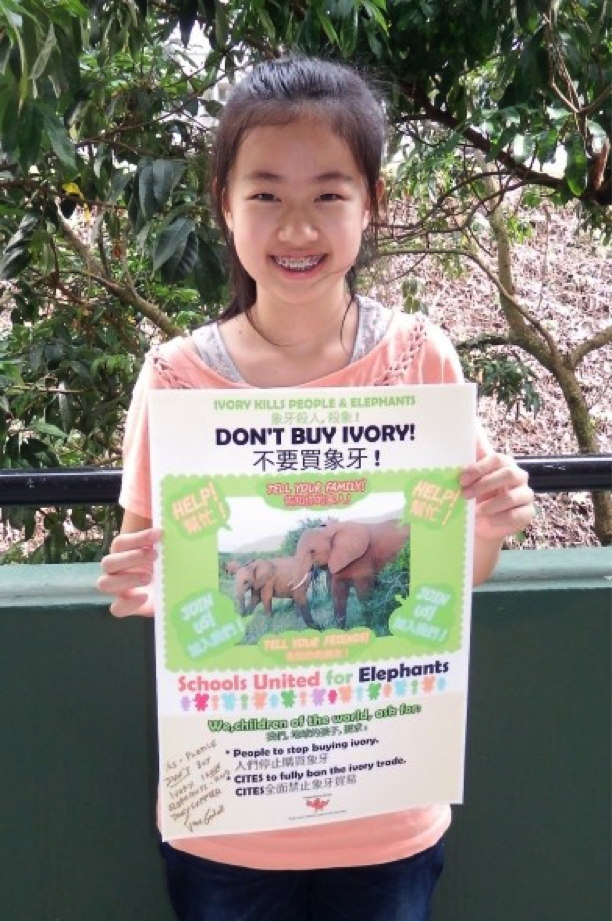 Badges of wealth vary widely, from jewels to Rolex watches. In recent decades, however, there has come another one—ivory—which is regarded as both a symbol of status and a substance from which religious icons are made.