---
African Wildlife Foundation launched its Classroom Africa program in 2013 to provide rural communities access to a quality primary school education — and a strong incentive to engage in conservation. In return for a significant conservation commitment by a community, Classroom Africa rebuilds or upgrades a primary school, ensures ongoing teacher training, provides conservation education and, where feasible, offers students access to technology.
---
Education is not only a systematic approach to gaining knowledge, but it is also a source of empowerment. The unfortunate reality is a high percentage of individuals in rural Africa do not have access to a quality education and are being left behind. The highest rate of out-of-school children exists in sub-Saharan Africa — 9 million girls and 6 million boys between the ages of 6 and 11 will never attend school. Marginalization consistently impedes the education of female and rural students in Africa.
---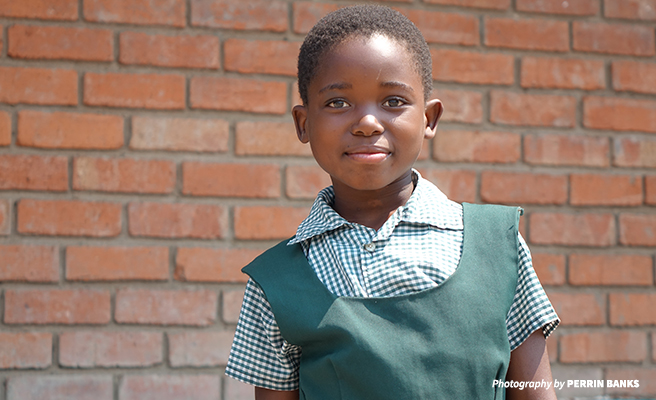 I first met Lisa two years ago, at the Lupani Community School in Zambia. A shy, intelligent fifth grader, she was working hard to keep up with her studies. Now, in grade 7, Lisa has just won first prize in a district-level social studies competition and is traveling to the provincial capital to represent her district at the regional level.