---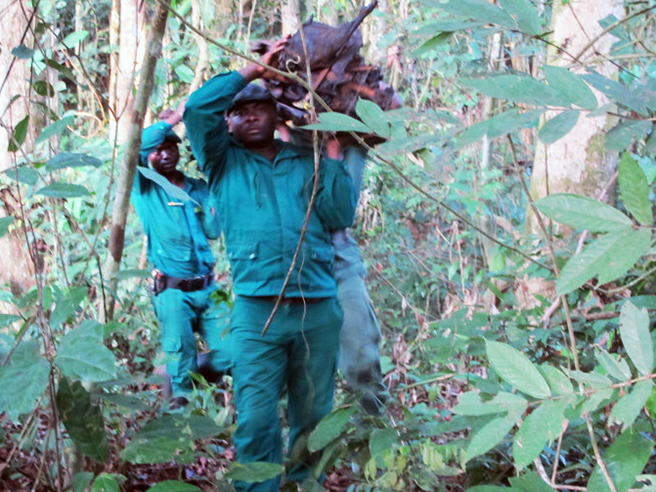 In charge of ecological monitoring and biodiversity conservation at the Dja Biosphere Reserve in Cameroon, Roger Bruno Tabue Mbobda became an ecoguard because, quite simply, "I wanted to become a renowned environmentalist." It is not an easy job, however. Tabue provides some insight into what it means to work and live on the front lines of the poaching conflict.
---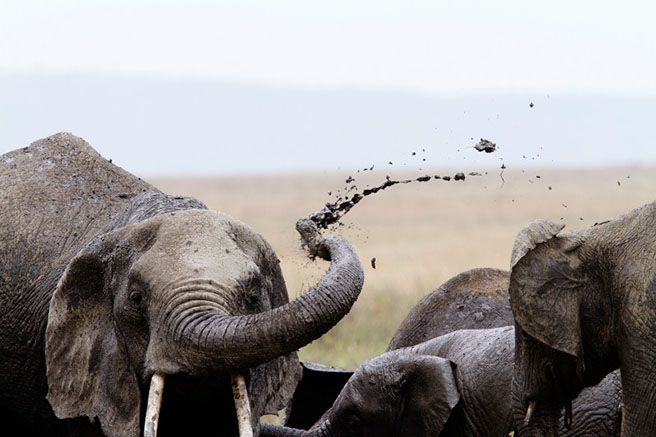 The Ancient Greek philosopher, Aristotle, once said that elephants were "the animal which surpasses all others in wit and mind."
---
39 Elephants Poached. Cameroon.
We are in northern Cameroon, Boubba'ndjidda, National Park to be exact. We are close to the border of Chad. Boubba'ndjidda connects to Sena Oura National Park. We are on a scoping mission, assessing conservation opportunities with the hopes of being able to provide support to the management and protection of the Binational  Sena Bouba (BSB) Yamoussa Complex in coordination with the Governments, Wildlife Authorities and partners.