---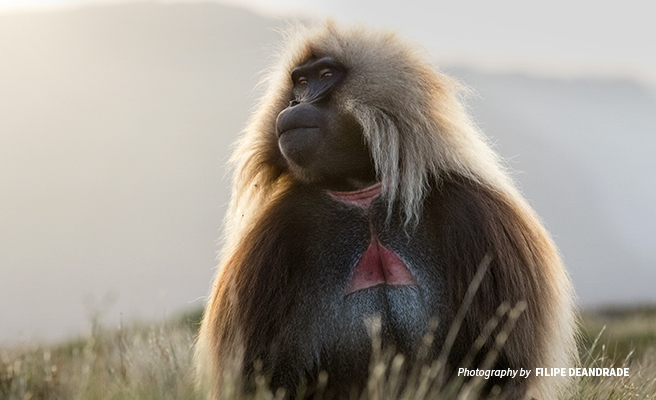 When it comes to primate species with fascinating idiosyncrasies, geladas do not disappoint. These highland monkeys, also known as gelada baboons and bleeding-heart baboons, are highly social, occupying herds that are several hundred or even 1,000 strong. Found only in Ethiopia, this iconic species is a big tourism draw for Simien Mountains National Park, along with other endemic but threatened wildlife like the Ethiopian wolf and the Walia ibex.
---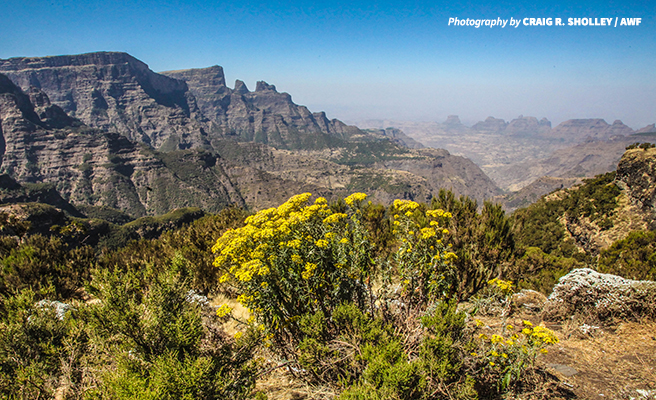 With a plethora of endemic species of birds, mammals and plants, there's no other place on Earth quite like Ethiopia's Simien Mountains National Park. The protected area encompasses more than 400 sq. km of mountains in the northern part of the country, including Ras Dejen, one of the highest peaks in all of Africa. It's also the East African nation's only natural World Heritage Site.
---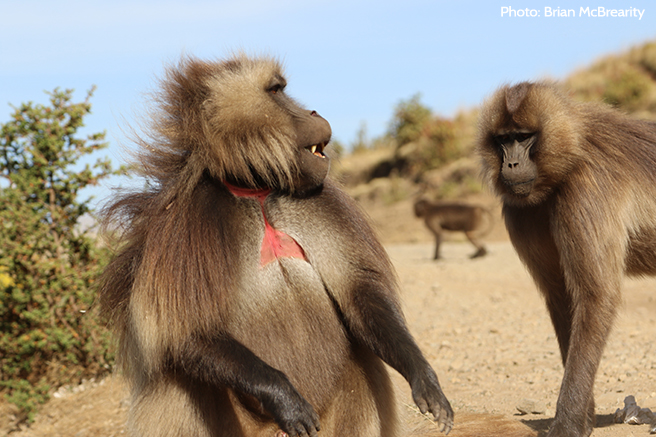 Earlier this summer I wrote about the Ethiopian wolf, the world's most endangered canid with a worldwide population of less than 500 animals. Though a megafaunal predator balanced on the brink of extinction, the kind of critter that typically attracts a lot of attention from academics and conservationists, the remarkable hunting behavior of this wolf is just now beginning to be understood, thanks in part to a recent study.