​
During this holiday season, treat your loved ones to gifts that also give back to Africa's wildlife—or put these items on your own wishlist.
Here at African Wildlife Foundation, we're so lucky that we get to work with a variety of generous partners who love wildlife as much as we do.
Below are a few easy ways you can make this a great holiday season for Africa's wildlife.
1. Toys"R"Us: Do you have any little ones to shop for this holiday season? Toys"R"Us created a special edition giraffe plush in partnership with AWF. The giraffe is available in stores and online. For every purchase of the plush, the Toys"R"Us Children's Fund will donate $1 to AWF, in support of conservation in Africa.
2. American Rhino: Get AWF-branded merchandise to rep your love for Africa's wildlife — and help raise funds for our conservation work. AWF partnered with American Rhino to protect wildlife and wild lands in Africa through a special collection of merchandise, including everything from hats to fleece blankets. American Rhino will donate 50 percent of the proceeds from the AWF collection to help expand our work. This exclusive collection is only available online.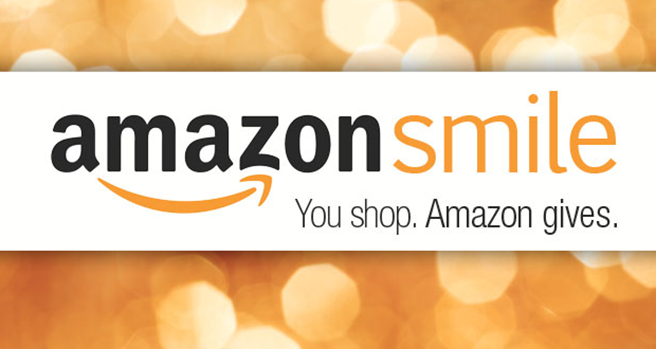 3. AmazonSmile: If you use Amazon to do your holiday—or even your day-to-day shopping—remember to access the retailer through AWF's AmazonSmile link, and choose AWF as the charity you're supporting. Now all of your purchases can support our conservation efforts!
​
4. Sharp Shirter: Snag a one-of-a-kind tee or shower curtain from our friends at Sharp Shirter, and help save wildlife at the same time. You'll get to proudly show off your love for wildlife, and 20% of proceeds from the AWF collection are donated back to AWF. You can also shop on Tobi.com, instantly benefiting AWF.
5. Shop via iGive: Another easy way to raise money for wildlife is to download the free iGive browser buttons and choose to shop for African Wildlife Foundation. As you shop online, the buttons will activate on retail sites that participate in the give back program, and you'll be able to support our conservation efforts with purchases you're already making. Plus, all through November iGive is giving AWF a $5 bonus for every new download. So get started!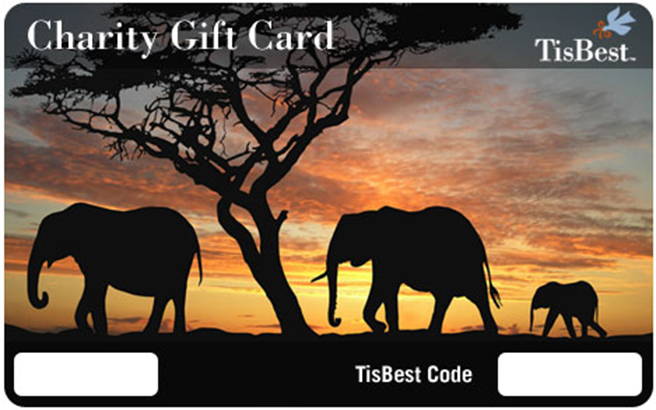 6. TisBest Charity Gift Cards: TisBest allows you to give, and get, a different type of gift card. These gift cards for good allow you to give gift cards that the recipient can "spend" on a charitable donation—or put the TisBest card on your wishlist, so you can "spend" your card on African Wildlife Foundation.
7. Create your own campaign for the holidays: Herd your family and friends together to help you save wildlife in lieu of receiving gifts this season.
---
About the Author
Gayane is AWF's Digital and Partner Marketing Manager. She oversees online fundraising, social media marketing and affiliate relationships. Gayane is passionate about communicating the message of conservation through new tools and technologies and finding ways to make information easily accessible. She is a graduate of the University of Florida.