Thursday, December 29, 2016

Nairobi, Kenya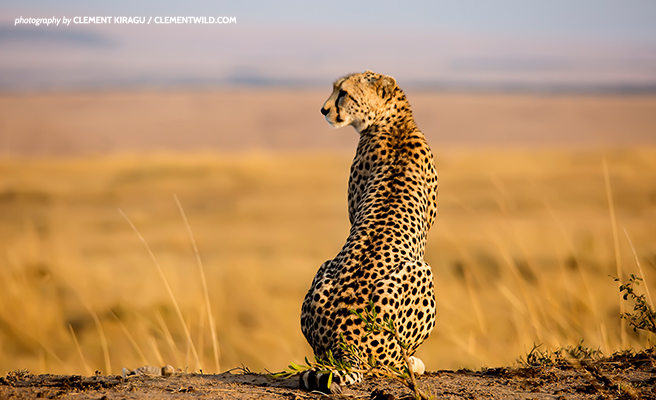 Cheetahs may be much closer to extinction than was previously thought, a new study revealed earlier this week.
Led by the Zoological Society of London, Panthera and Wildlife Conservation Society, the study represents the most comprehensive analysis of the cheetah's status to date. It found that as few as 7,100 cheetahs are left in the wild. These big cats, it also noted, have been driven out of 91 percent of their historical range.
With so few individuals remaining, some are now calling on IUCN to elevate the cheetah's conservation status from "vulnerable" to "endangered" on its Red List of Threatened Species. This comes on the heels of the conservation body's decision to make that very change to the giraffe's conservation status after a noted 40 percent decline in giraffe numbers over the past 30 years. 
Like giraffes, the cheetah's plight tends to receive less attention than that of other megafauna in Africa, namely lions, elephants and rhinos. This in part because of the difficulty that comes with documenting their overall population status, due to the vast ranges cheetahs inhabit, as well as their elusive nature. According to the new study, the majority of remaining cheetah habitat—77 percent—exists outside of protected areas. Not only does this make cheetahs a bit trickier to study, it also has significant implications for conservation.
"As far-ranging cats, cheetahs are quite vulnerable to habitat loss. The overall decline of this species has already rendered them conservation-dependent for their survival," says Philip Muruthi, African Wildlife Foundation's (AWF's) vice president for species protection. "With so much of their range existing outside of national parks, other land protection efforts—like AWF's work with community conservancies and wildlife management areas—is more important than ever."
But the study's findings are relevant to other species besides cheetahs. Species that require large swaths of land to hunt for food, like the African wild dog, are also vulnerable to the loss of this same habitat.
Securing the remaining cheetah populations
Conserving Africa's wild lands isn't the only way AWF is contributing to efforts to save the cheetah. Through several Species Protection Grants (SPGs), AWF is directly supporting several key cheetah populations.
AWF has been providing SPG support over the past few years to the Mara Lion and Cheetah Project in Kenya. Thanks to this support, the project has been closely monitoring the population of lions and cheetahs in the Masai Mara—a major stronghold for these cats—while also working to limit habitat loss and mitigate human–wildlife conflict. In September 2016, AWF provided an additional $60,000 of SPG support to the project to continue this important work.
Meanwhile, near Tanzania's Ruaha National Park, AWF has used SPGs to protect another one of East Africa's four large cheetah populations. Human–wildlife conflict presents a challenge for both the communities and carnivores inhabiting the area, but, with AWF support, the Ruaha Carnivore Project has developed some unique ways to mitigate this conflict. Through a competition for the most carnivores spotted on strategically placed camera traps—where the winning village earns benefits of their own choosing—the project has managed to change perceptions about living alongside carnivores like cheetahs, with residents thinking twice about hunting these animals.
"Agriculture, development and human settlements have rapidly expanded across Africa," adds AWF's Muruthi. "In the face of such expansion, remaining populations of keystone species require targeted support if they are to endure. AWF's species grants play a pivotal role in safeguarding cheetahs in places like Kenya and Tanzania, which would suffer an irreparable loss if these cats were to disappear entirely."