Tuesday, July 11, 2017

Nairobi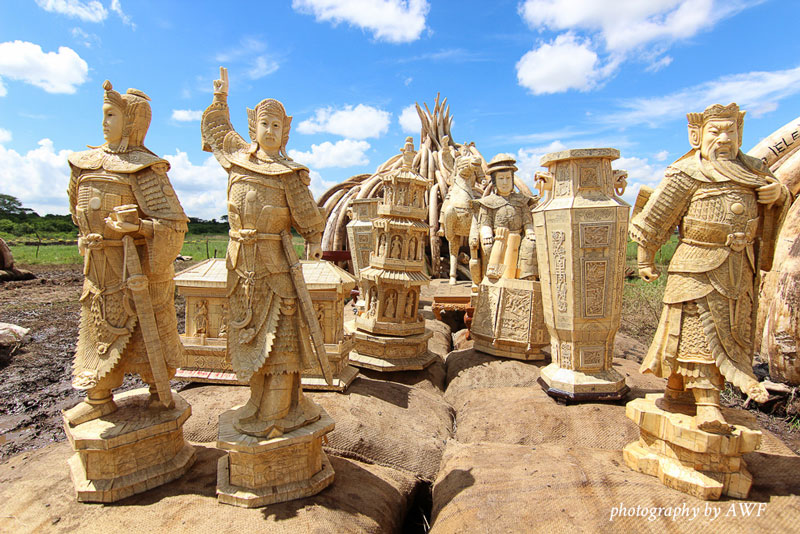 In a major victory for wildlife, Japanese giant Internet retailer Rakuten announced on July 6, 2017, that it was banning the sale of ivory on its site, with trading to be phased out over the next month. Rakuten Inc., valued at $16.48 billion on July 7, 2017, was in 2014 named the world's largest seller of ivory online by conservationists. 
The ban comes in the wake of mounting an international criticism of the trade and public support for a sweeping policy change and illustrates the need for conservationists to keep up the campaign to end the global trade in wildlife products. During the last few weeks, over 36,500 individuals sent messages to Rakuten's president urging the closure of the platform's ivory sales, as part of African Wildlife Foundation's demand-reduction campaign. 
Similar pressure led the United States to finalize a near-total ivory ban in 2016, and in December 2016 China announced a ban on ivory products that will go into effect at the end of 2017. At the time of its decision, some estimates indicated China was the biggest ivory market in the world, with up to 70 percent of the world's trade ending up there. A recent study shows that since then the Asian ivory raw material prices are sharply lower. 
However, poaching for ivory has not been reduced. It is still driving the slaughter of 20,000 – 30,000 African elephants a year.
Additionally, more than 20 tons of poached elephant ivory, prized as "white gold" in parts of Asia and China, as well as the United States, were seized globally in 2016.
The Great Elephant Census released in September 2016 revealed a 30 percent decline in Africa's savanna elephant population between 2007 and 2014, although a few countries are now beginning to show more stable numbers. 
"If we do not stop the demand for ivory, we will witness the extinction of elephants in a few decades. The announcement by Rakuten is a good gesture to ending illegal wildlife trade and protecting these iconic species, and we urge other online ivory retailers to follow suit," said Kaddu Sebunya, African Wildlife Foundation President.
AWF commends Rakuten for this progressive shift toward greater commitment to protecting elephants. We welcome this significant achievement for wildlife and the conservation organizations fighting to combat illegal trade in their products. Rakuten's new policy is expected to have a notable impact on the market.
Other Internet retailers like Google, Amazon.com, Alibaba, and eBay, have also banned ivory sales on all their sites globally.
The Rakuten decision now leaves Yahoo Inc., as one of the few major global e-commerce brands that facilitate commerce in African elephant ivory products. The AWF urges Yahoo and others to follow suit and calls for continued global action to end the trade in ivory once and for all. It is possible.