Niger
Where We Work:
Niger
Faced with dwindling habitat due to human pressures, the world's last remaining West African giraffes are forced to forage widely in the Dosso region of southwest Niger—and their everyday journeys may result in human-wildlife confrontations. Our work in this drought-prone region is focused on solutions that benefit both local communities and giraffes.
Our holistic approach in Niger seeks to improve wildlife habitats while rehabilitating land to improve quality of life for people. Our work includes:
Strengthening agriculture through improved irrigation systems and market access
Restoring deforested habitat around Regional Parc W, which borders Dosso
Building capacity in biological monitoring through training and provisions
Empowering pastoralist communities to manage livestock and grazing land
AWF in Action
Improving farming systems and livelihoods
Support from the Millennium Challenge Corporation (2017-2023) in this region helps us to boost rural incomes through improved agricultural productivity. These gains are achieved via modernized, irrigated agriculture systems and improved market access for farmers. Recent activities in the Sia Kouanza region include research for developing a hydrogeological model of the alluvial aquifer; water analyses; and geophysical studies for the development of boreholes and installation of piezometers (instruments that measure the pressure or depth of groundwater).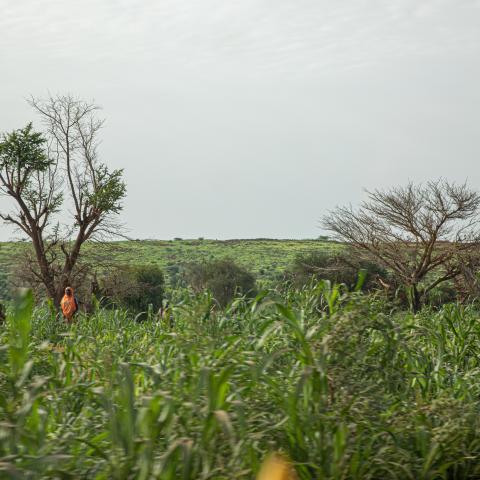 Providing nourishment and water for wildlife
Around Regional Parc W, we have established three tree nurseries (in Burkina Faso and Niger). These nurseries distributed thousands of seedlings to help rehabilitate deforested habitats and provide food for giraffes and other wildlife. We also worked with a local engineering firm to repair or create new boreholes and pumping stations around the park, as well as new water sites strategically placed for use by elephants and other wildlife.
Read how climate impacts wildlife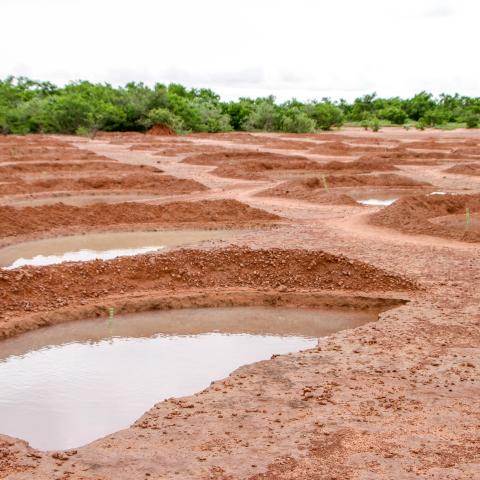 Helping to strengthen ranger corps
Field staff need tools and equipment to monitor and protect endangered species. We've provided training and equipment such as GPS systems, cameras, binoculars, clothing, and bicycles to rangers and guides in all three countries of the Regional Parc W Landscape–Benin, Burkina Faso, and NIger. We also helped to establish and implement an eco-monitoring strategy for the park.
Read about AWF's ranger training throughout Africa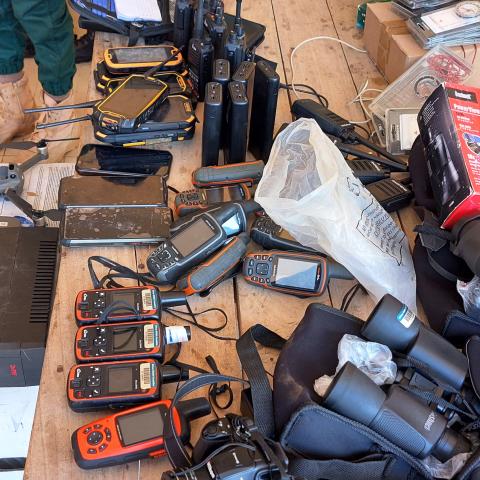 We work with the people of Niger for wildlife. Our strategic, implementing, and funding partners include:
Wildlife We Are Protecting