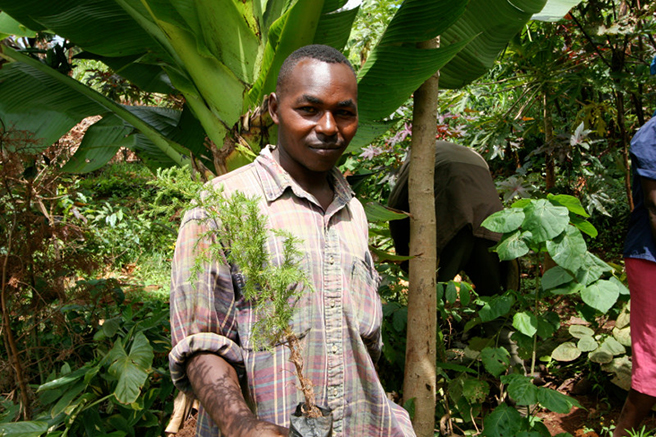 As the Online Communications Associate here at AWF, I am not often surprised when it comes to growth—or new developments—in social media use. With Facebook now having 665 million daily active users and 751 million monthly mobile users, it's not shocking that users are now transitioning to using social media for a variety of purposes—from shopping, to recommendations, to dating.
But, I was intrigued by a recent article in AllAfrica, detailing the rise of social media among young African farmers. Farmers are dealing with unpredictable weather conditions, which make it difficult to plan for and plant healthy, successful crops. As a way to cope with these conditions, they are turning to tools like Facebook to check in with groups like the Young Volunteers for the Environment that post updates about the climate and environment. The opportunity to receive up-to-date information about rains and weather patterns allows them to better prepare for planting and incur fewer losses.
Read about a young Kenyan farmer's success with social media.
---
About the Author
Gayane is AWF's Online Communications Associate. She works with our blogs, social media, and online partners. Gayane is passionate about communicating the message of conservation through new tools and technologies and finding ways to make information easily accessible. She is a graduate of the University of Florida.