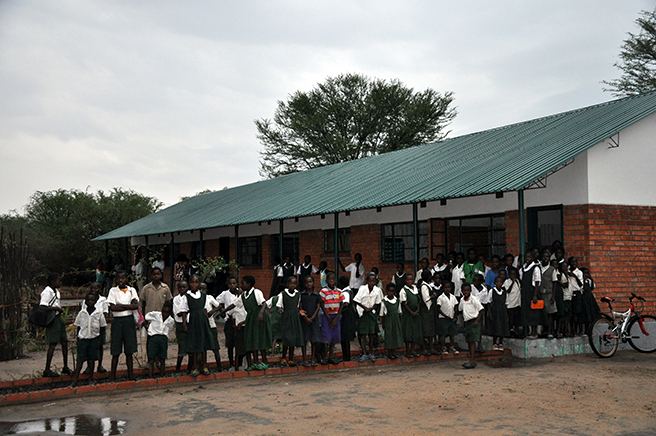 AWF's Lupani School in Zambia's Sekute Chiefdom continues to contribute and enhance the educational needs of the school children in the area. It is one of two AWF schools that have inspired AWF to begin to conceive and craft a continent-wide African Conservation Schools (ACS) initiative to approach educational and conservation needs.
The goal of the African Conservation Schools initiative is to ensure that communities in and around important wildlife areas gain access to educational resources, allowing them to lead more prosperous lives. The purpose of the initiative is to provide access to education in exchange for, and to help facilitate, communities' participation in conservation.  
I am excited to be able to talk about all of the positive changes occurring for the children in the Sekute Chiefdom. In the last school year, since September of 2012, the school has undergone exciting changes in school enrollment, grades, and nutrition—not to mention health and recreation! It is my pleasure to be able to report on the school and students' terrific progress.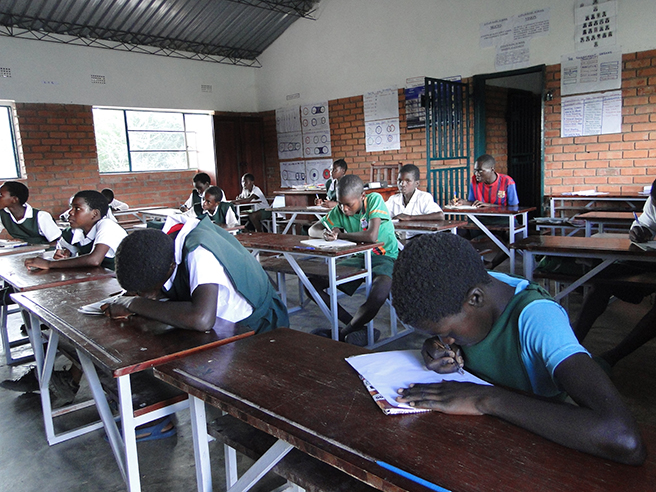 ​
While most schools in Zambia are faced with a shortage of teachers, Lupani School thrives with a total of seven teachers, who instruct 125 students (up from 75 students in 2011)—a 1:18 ratio. Rural areas are especially susceptible to teacher shortages. By assigning seven teachers to Lupani, the Ministry of Education is demonstrating its appreciation for the positive impact that a modern school like Lupani can have on a rural community.
In 2012, 19 of the graduating Grade 7 pupils left for secondary schools. This is an unprecedented number of Lupani students moving onwards. As evidenced by this graduation to secondary school, Lupani School's grades continue to improve. In 2012, there was an overall increased pass rate of 15%, over 2011, for Grade 7 examinations.
As we all near summer and graduations, it's a wonderful feeling to report on progress and commencements thousands of miles away, on a continent that, no matter how far, is always near to my heart. 
---
About the Author
In addition to her role as a Major Gifts Officer for AWF, Amy Rizzotto is a food and fitness loving blogger, yoga and Pilates instructor, and nutrition coach based in Washington, DC. Amy's passion is looking at the space where yoga and nutrition fuse for optimal athletic performance and overall mind/body wellness. MOARfit serves as her platform for sharing words of motivation, tasty recipes for health, and workout tips. You can learn more about what she's up to by liking her Facebook page, MOARfit, and following her on Twitter, @MOARfit.