Wednesday, April 9, 2014

Nairobi, Kenya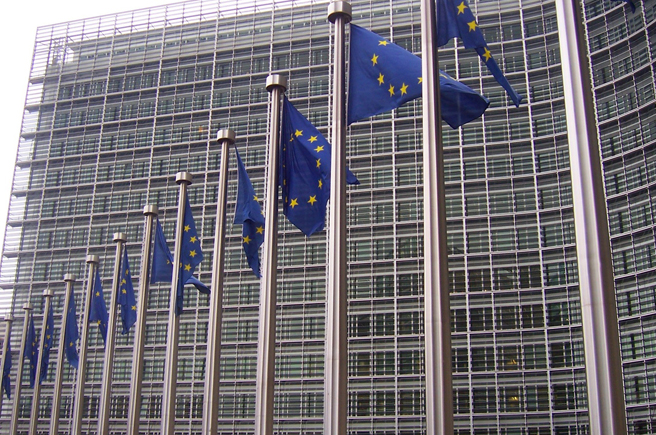 EU flags in front of the European Commission building in Brussels. Photo credit: Amio Cajander via Wikimedia Commons
Recommendations on new strategy were provided by the African Wildlife Foundation and other conservation groups at the request of the European Commission
NAIROBI—Earlier today, Belgian authorities publicly condemned the illegal ivory trade by destroying Belgium's stockpile of seized ivory at an event in its capital city of Brussels. The country joins a growing list of nations—including the United States, China, Chad, and Kenya—that have condemned the illegal ivory trade by demolishing their ivory stockpiles and is only the second European Union (EU) country after France to destroy its ivory. The ivory demolitions in Belgium and France come at a time when the EU's Brussels-based executive body, the European Commission, is pushing for a renewed strategy for combating wildlife poaching and trafficking. Tens of thousands of African elephants are killed every year to satisfy growing demand, particularly in Asia, for ivory products, and each year 2,500 seizures of illegal wildlife products occur in the EU.
"The seriousness and extent of the poaching in Africa and the criminality of the illegal wildlife trade have forced many governments to review their wildlife policies and regulations and find ways to make them tighter and more strict in order to snuff out this menace," said African Wildlife Foundation (AWF) Senior Director of Conservation Science, Philip Muruthi, who, along with several other AWF directors, provided input and recommendations on the proposed strategy.
The EU's forthcoming strategy to take stronger action against the illegal wildlife trade follows the release earlier this year of the U.S. government's National Strategy for Combating Wildlife Trafficking, which included a ban on domestic trade in ivory. AWF's CEO, Dr. Patrick Bergin, an appointed member of the federal Advisory Council on Wildlife Trafficking that made recommendations to the national strategy and its implementation, said many countries were seeing the writing on the wall.
"We are seeing a growing consensus that there is no place for ivory other than on an elephant," said Bergin in February after France destroyed a portion of its ivory stockpile. "When we all condemn the illegal ivory trade with such public events, we send a clear signal to ivory consumers, traffickers, and speculators that ivory has no value and no future."
# # #