Monday, November 16, 2009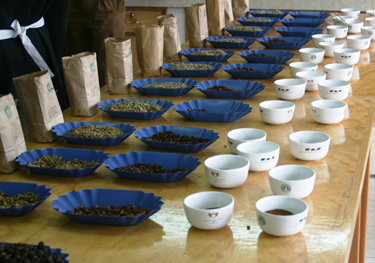 Samburu Heartland, Kenya--African Wildlife Foundation and Starbucks Coffee Company are still hearing buzz about the Coffee-Quality Laboratory the two organizations opened earlier this month outside Nyeri, Kenya, in partnership with Kimathi University. Many coffee drinkers say they didn't know most coffee farmers never drink or even taste the coffee they grow. With the opening of the Coffee-Quality Laboratory, hundreds of Kenyan farmers will now be able to do just that.
Visit AWF's Facebook page to see photos from the opening event and to learn more about the Coffee-Quality Laboratory. Along with AWF, Starbucks, and Kimathi University reps, upwards of 300 farmers, coffee cooperative reps, students and others participated!
AWF thanks Starbucks and all our supporters who helped make the lab possible!