Wednesday, May 22, 2013

Nairobi, Kenya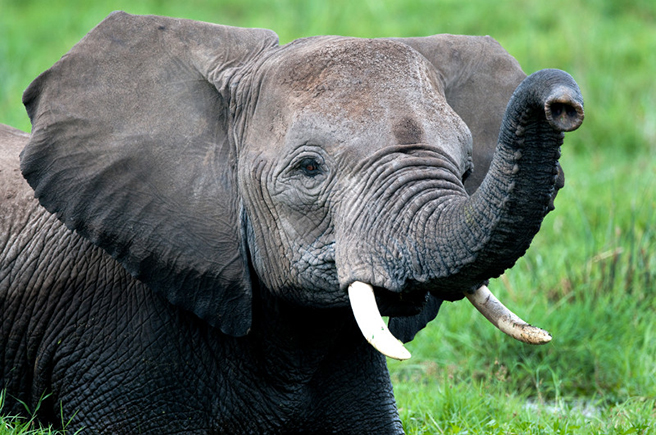 Kenyan elephant / Photo by: Billy Dodson
Historical action hopes to decrease rising wildlife attacks
NAIROBI, Kenya, May 22, 2013 -- AWF applauds Kenya for passing a revolutionary emergency amendment to the Wildlife Act elevating penalties for wildlife crimes.
This historical motion, moved by Hon. Chachu Ganya – North Horr, increases penalties to up to 15 years in jail and/or a fine of KSH10 million (approximately US$118,340), raising the severity and treatment of wildlife crime to the level of organized crime in Kenya—which is presently punishable with up to 10 year imprisonment and/or KSH500 thousand (US$5,917). This increase far exceeds previous penalties, which were as low as KSH40 thousand (US$473) for ivory seizures worth tens of millions of shillings.
"We are thrilled at this step toward a much more severe treatment of wildlife crime and trust it will serve as a major deterrent to criminals and a model for other countries," says AWF's chief scientist, Dr. Philip Muruthi. "It is our job to be stewards and protectors of these vulnerable species, and today, Kenya has once again shown its leadership for the conservation of our planet."
AWF has been working closely with Kenyan judicial, law enforcement, and legal officials to increase penalties for wildlife-related crimes and is pleased that legislation is moving in support of harsher prosecution.
###
About African Wildlife Foundation
Founded in 1961, African Wildlife Foundation (AWF) is a leading conservation organization focused solely on the African continent. AWF's programs and conservation strategies are based on sound science and designed to protect both the wild lands and wildlife of Africa and ensure a more sustainable future for Africa's people. Since its inception, AWF has protected endangered species and land, promoted conservation enterprises that benefit local African communities, and trained hundreds of African nationals in conservation—all to ensure the survival of Africa's unparalleled wildlife heritage. AWF is a nonprofit organization headquartered in Kenya and registered as a 501(c)(3) in the United States. For more information, visit: www.awf.org
Contacts
John Butler
+1 202 939 3333
jbutler@awf.org
Mayu Mishina
+1 202 939 3324
mmishina@awf.org