Homepage: Vision Statement
We are an Africa-based global conservation organization protecting wildlife and their habitats as essential parts of a modern and prosperous Africa. We articulate a unique vision of African-led conservation, focusing on solutions that create opportunity for people — not at the expense of wildlife and their habitats, but because of them.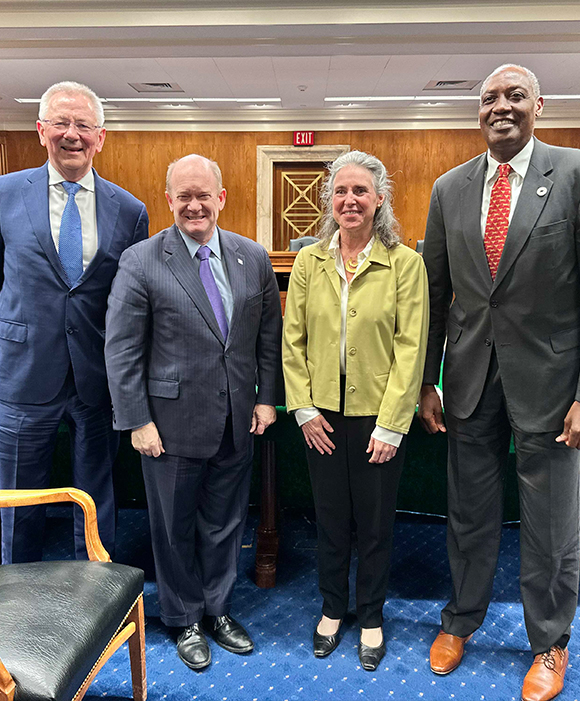 AWF CEO testifies before the U.S. Senate
The Senate Appropriations Subcommittee Hearing on International Conservation reviewed strategies and provided insights to further U.S. support towards a long-term resilience of nature, culture, livelihoods, and human well-being.
In photo: Dr. Andrew Steer, Senator Chris Coons, Gillian Caldwell, and Kaddu Sebunya gathered for the Senate hearing.
AWF in Action
Articles
Africa is a continent of rich biodiversity and abundant natural resources, forming the basis of its success and offering numerous opportunities for sustainable development. As we commemorate Africa Da… Read more
We're working to ensure wildlife and wild lands thrive in modern Africa.
Our multi-faceted approach ensures conservation strategies work for wildlife and people.