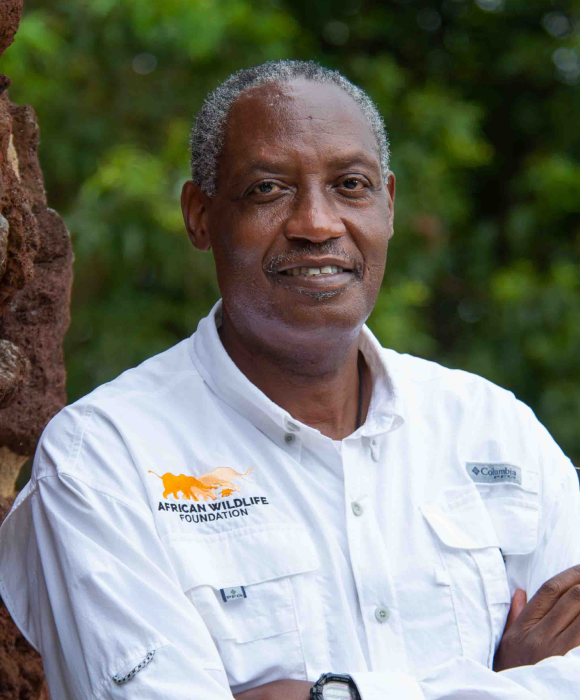 Kaddu Sebunya
Chief Executive Officer
Kaddu has been chief executive officer since January 2019, after serving as the AWF President beginning in January 2016. Kaddu has over 20 years of conservation experience at the grassroots, national, and regional levels in the US, Africa, and Europe. Today he leads the organization in realizing its vision of a modern Africa where human development agendas incorporate thriving wildlife and wild lands as cultural and economic assets for Africa's future generations. Under his leadership, AWF has amplified the voice of African conservation leaders and stakeholders on a continental and global scale. His emphasis on and work involving multi-sectoral engagements with African governments and the private sector has led to a significant shift towards conservation priority across the continent. Kaddu has played a significant role in distinguishing AWF as the African conservation NGO that prioritizes the needs of people as well as wildlife and habitats in Africa.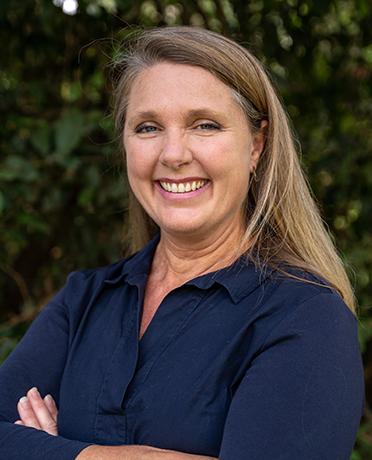 Andrea Athanas
Vice President, Enterprise and Investment
Andrea is responsible for AWF's programmatic work with the business sector, shaping how financial flows for conservation in Africa make it to the ground, and overseeing AWF's Program Design team. Bringing to the table 25 years of experience in landscape-scale conservation and development, Andrea develops pathways to sustainable growth, using nature-based business solutions and finance to drive a better future for people and wildlife. She is among the cadre of people creating a new generation of business models (working with the extractive, agriculture, and tourism sectors) that center around a regenerative relationship with nature and society. Prior to joining AWF, Andrea worked with IUCN, where she focused on sustainable financing for protected areas, business and biodiversity, and energy systems transformation.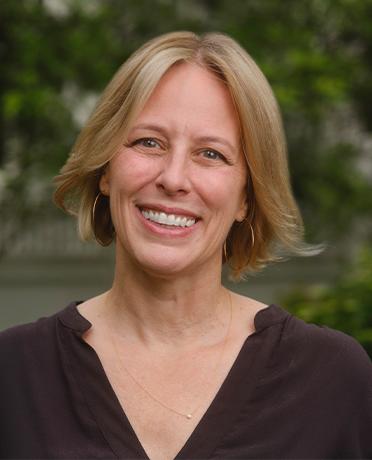 Beth Foster
Senior Vice President, Brand and Public Engagement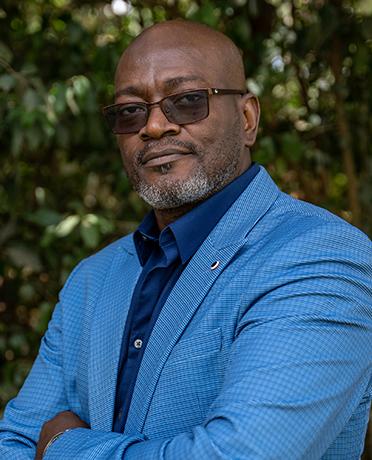 Charly Facheux
Senior Vice President, Conservation Strategy, Impact and Learning
With 25 years in strategy development, program implementation, and delivery across Africa, Charly is charged with delivering AWF's global strategy and conservation results. He began as a researcher focused on the economics of forest resources and joined AWF in 2009 as senior program officer for the Congo landscape. He became known for high standards and a knack for motivating teams in difficult circumstances; thus, in 2015, he took on the role of vice president for conservation projects. As a senior VP today, he manages programs in dispersed, remote, and physically challenging geographies while strengthening community relationships and building strategic partnerships with public and private donors. He is a true advocate for a strong staff, community development, and impact. Charly holds an M.S. in international management and external trade from the École Supérieure des Sciences Economiques et Commerciales in Douala, Cameroon.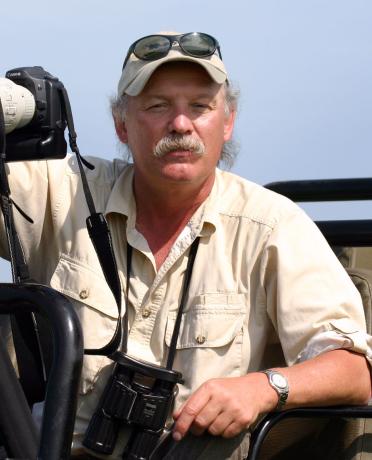 Craig R. Sholley
Senior Vice President/Special Advisor
Craig's experiences with wildlife and conservation began in 1973 as a Peace Corps volunteer in Zaire. As an L.S.B. Leakey grant researcher in the late 1970s, Craig studied mountain gorillas with Dian Fossey and, in 1987, became director of Rwanda's Mountain Gorilla Project, of which the African Wildlife Foundation was a sponsor. Craig has acted as scientific advisor for the award-winning IMAX film, Mountain Gorilla, and, with National Geographic, he surveyed the conservation status of mountain gorillas in the aftermath of Rwanda's civil war. Craig's direct involvement with AWF began as a senior associate and member of AWF's Board of Trustees. He became a full-time employee of AWF in 2001 and now serves as senior vice president.
Eric Coppenger
Chief of Staff
Eric is responsible for institutional planning and priorities and all fundraising operations. He also leads AWF's Executive Leadership Committee and supports the AWF Board of Trustees. His oversight across these areas ensures full and efficient day-to-day integration between fundraising, programming, and execution strategies and operations. Eric started his conservation work in the backcountry of U.S. national parks and later western Uganda. Over the past 20 years, he has played key roles in program design, addressing a diverse set of conservation strategies, and he engaged institutional partners with the Environmental Law Institute, Earth Day Network, Conservation International, and Rare. He has worked across Africa for more than two decades and has also worked in Southeast Asia and with island states.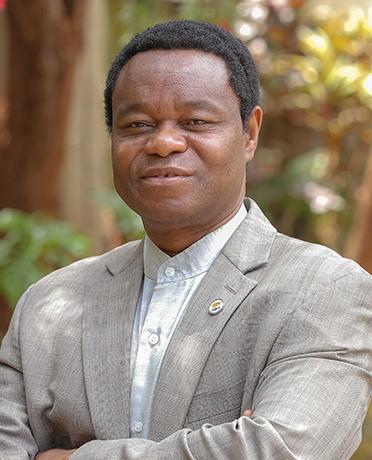 Frederick Kwame Kumah
Vice President, Global Leadership
Frederick Kwame Kumah is African Wildlife Foundation's Vice President, Global Leadership. His team supports African governments in international negotiations that ensure conservation is at the center of development dialogues.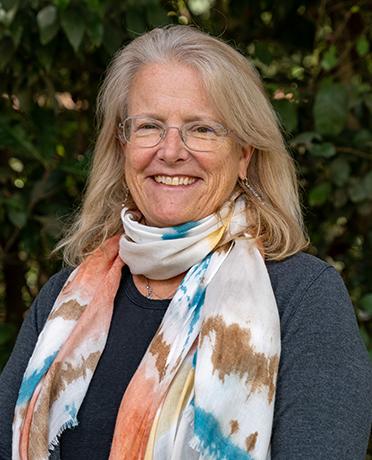 Lindsay Hance Kosnik
Senior Vice President, Principal Gifts and Investments
Lindsay has over 35 years of experience in international development, spanning land conservation, poverty eradication, and species protection. Over 10 years, Lindsay lived and worked in Cameroon, Kenya, Malawi, and the Republic of Congo, and she has traveled extensively across the continent. She attained a B.A. in secondary education from the University of Vermont and a Master of professional studies in international agriculture and rural development from Cornell University. Since joining AWF in 2016, she has overseen strategy and day-to-day operations for corporate and foundation relations, membership, major gifts, planned giving, data services, as well as all aspects of marketing and communications. Lindsay's current focus is to lead AWF's five-year special gifts campaign, the largest in AWF's 60-year history.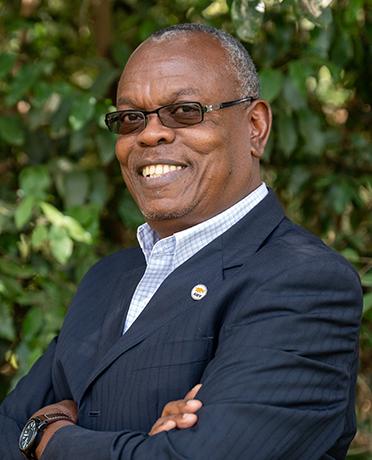 Philip Muruthi
Vice President, Conservation Science & Planning
Philip, who has worked with AWF for more than 20 years, manages the conservation-science component of AWF's integrated conservation strategies, using landscape-scale, holistic approaches. As head of AWF's species program, he oversees our conservation interventions designed to protect and benefit focal species as well as human populations. Philip represents AWF in international dialogues such as at the Convention on International Trade in Endangered Species and the International Union for Conservation of Nature commissions, working on matters such as species' endangerment classification and status or how resources should be allocated to deliver long-term results. He is also a member of the Task Force on Kenya's Migratory Corridors and Dispersal Areas as well as Kenya's National Giraffe Conservation Task Force. Philip's extensive educational qualifications include an M.S. and Ph.D. in ecology and evolutionary biology from Princeton University. He has authored numerous publications.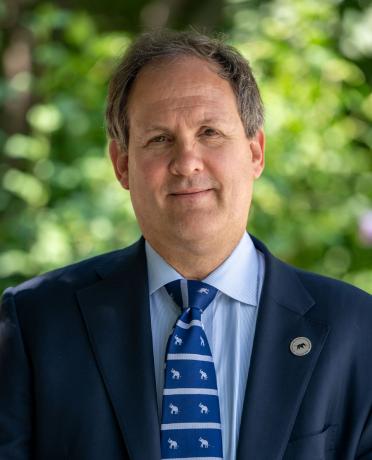 Richard Holly
Chief Financial Officer
Richard provides strategic leadership for AWF's finance and other administrative functions, including information technology, human resources, and facilities. Prior to AWF, Richard served in a variety of financial leadership roles in not-for-profit and for-profit companies in the health care, education, professional services, manufacturing, and basic materials industries. Richard holds an International M.B.A. from the Moore School of Business at the University of South Carolina and a B.S. in International Public Affairs from Oklahoma State University. He is a licensed CPA in the state of Virginia, and he has earned the right to use the CFA® charter designation. Richard began his career as a financial analyst with the Engelhard Corporation and has 30 years of experience in finance and accounting operations.
Country Directors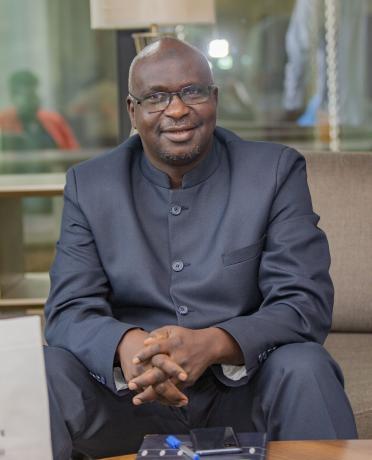 Allasane Makadassou
Technical Director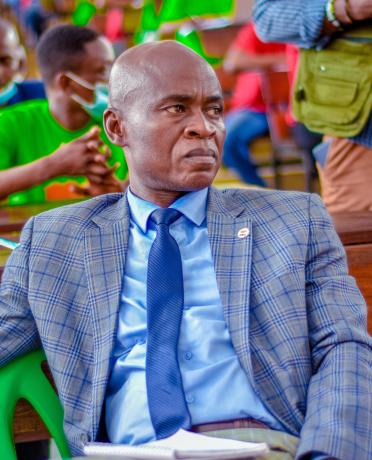 Antoine Tabu
Country Coordinator-DRC/Deputy Chief of Party
Antoine holds a master's degree equivalent in sociology and has 17 years of experience in natural resource management in the Democratic Republic of the Congo. He joined AWF in 2005 as a technical assistant, then was promoted to serve as a program impact monitoring officer. From 2011 to 2015, he worked as project manager of AWF's World Bank-funded Forest and Nature Conservation Project, then as senior project manager of USAID's Central Africa Regional Program for the Environment/ Central Africa Forest Ecosystems Conservation. In 2018, he was recruited by the German Agency for International Cooperation (GIZ) Biodiversity Programme as technical advisor for Lomami and Kahuzi-Biega national parks, but he returned to AWF in 2020. He currently is the AWF DRC Country Coordinator and Deputy Chief of the Party of the USAID/African Parks Network Community Based Counter Wildlife Trafficking activity project.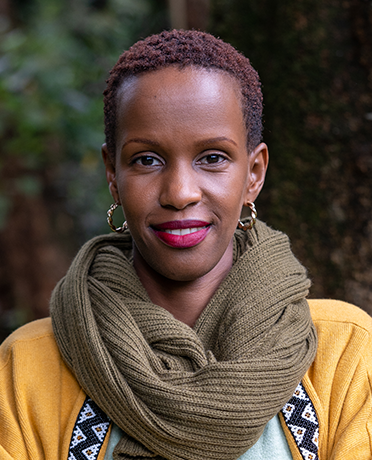 Belise Kariza
Country Director, Rwanda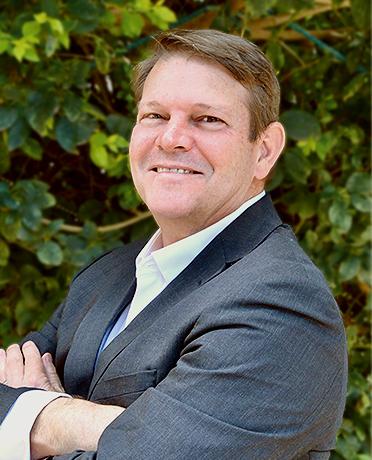 Brian May
Landscape Director
Born and raised in Bulawayo, Zimbabwe, Brian still calls Zimbabwe home, even if he spends more time in the rest of Africa and the UK. He completed his MBA at York St John, UK, majoring in leading innovation and change. Brian promotes leadership skills while creating the conservation leaders of tomorrow.
Nancy Githaiga
‪Country Director, Kenya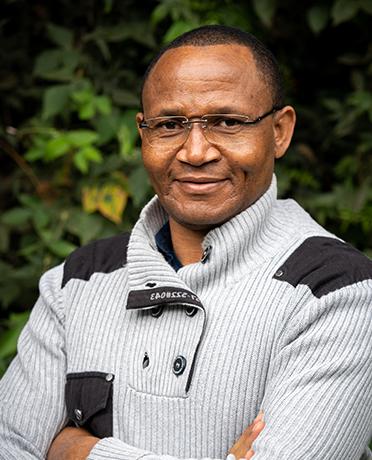 Norbert Sonne
Country Director, Cameroon
Norbert leads strategy development and implementation and designs new programs to grow AWF's conservation and development project portfolio in Cameroon. He places a special emphasis on the inclusion of local and Indigenous communities in conservation initiatives. His team addresses threats such as transhumance, poaching, human-wildlife conflict, and illegal wildlife trade, working in partnership with local populations. He holds a master's in international relations from the International Relations Institute of Cameroon and a master's in tropical forestry from Wageningen University in the Netherlands.
Olivia Mufute
‪Country Director
Olivia has over 25 years of experience in wildlife conservation and natural resources management in Zimbabwe, with extensive experience in ecology, policy development, and implementation of multi-lateral environmental agreements, including CITES. Currently, Olivia oversees the implementation of projects that address anti-poaching, community development, governance, conservancy development, and transboundary collaboration. Other programs focus on large landscapes in partnership with Zimbabwe's government, NGOs, and development partners including private-sector partners. Prior to joining AWF, Olivia was the chief ecologist and head of multi-lateral environmental agreements at the Zimbabwe Parks and Wildlife Management Authority. She graduated with MSc in ecology and natural resources management from the Kharkov State University in Ukraine and MSc in biodiversity conservation in the international framework from the International University of Andalusia, Spain. She also has post-graduate professional qualifications from institutions in Italy, Israel, China, and Zimbabwe.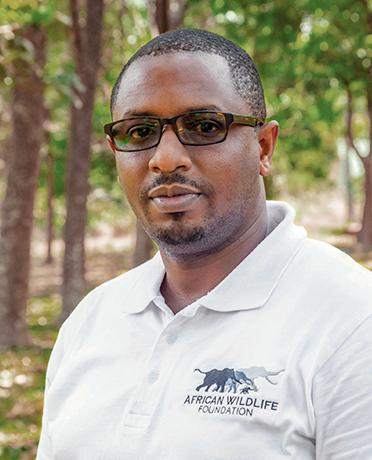 Pastor Magingi
Tanzania Country Coordinator/ Senior Manager Strategy Development
Senior Management Committee
Alistair Pole
Senior Director, Landscape Development
Costin Guvheya
Finance Director
Edwin Tambara
Director, Global Leadership
Elizabeth Opee
Senior Director, People and Culture
Enos Omondi
Senior Manager, Knowledge Management
George Oloo
Director, Administration and Facilities
Madeline Britton
Senior Advisor, Institutional Initiatives
Nakedi Maputla
Senior Conservation Scientist
Nashipae Orumoy
Director, Strategic Communications and Marketing