Corporate and Foundation Partners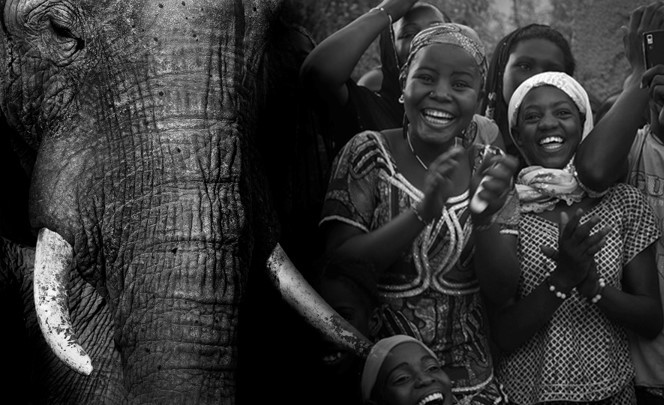 African wildlife and wild lands are more than beautiful creatures and landscapes. Both provide essential ecosystem services that sustain life for humans and wildlife alike. Likewise, healthy ecosystems are a pertinent part of economic growth, bringing revenue to households, companies and governments – and not only through tourism. When the survival of wildlife and wild lands are threatened, it means that not only will Africa's natural heritage disappear, but those profiting from its demise are likely helping to fuel regional and international insecurity.
Protecting African wildlife and wild landscapes is the job of the global community. That is why African Wildlife Foundation (AWF) engages African people throughout all levels of planning and implementation of our conservation work, and invites partners from across the world to work with us to ensure the longevity of wildlife and wild lands as Africa moves to a more prosperous future.
How your investment transforms Africa
By investing in AWF's proven conservation strategies, together we can help ensure wildlife and wild lands not only endure, but thrive. An investment through AWF helps to protect endangered species and their habitats from poaching and trafficking; mitigate human-wildlife conflict; engage communities in alternative livelihood activities to reduce harm to the natural environment and wildlife, while protecting their existing livelihood from animal raids; educate African children living near protected areas – the future conservation leaders of Africa; and lastly, work at all levels of government to influence decisions that impact conservations efforts and outcomes.
Benefits of partnering with AWF
Corporations and foundations that partner with AWF benefit from the organization's:
Expertise: With nearly 60 years of experience on the continent, AWF is the leading organization focused exclusively on Africa and promotes a uniquely African vision for the continent's future.
Reach: AWF has relationships at all levels of government across the continent and is the African Union's (AU) official conservation partner. Likewise, AWF's political reach is complemented by its strong, international social media following.
Approach: AWF takes a holistic approach to conservation and considers the interdependent relationship between wildlife, wild lands and people to help promote a sustainable future for Africa's natural heritage.
Corporate and foundation partners can count on AWF's expertise, reach, and wholistic approach to create mutually beneficial partnerships as we work to achieve our mission of ensuring wildlife and wild lands thrive in a modern Africa.
Ways to partner
Corporate and foundation partnerships play an integral role in AWF's mandate to conserve Africa's wide swaths of land, and the wildlife that inhabit them. AWF provides a variety of opportunities for companies and foundations to support our mission, while concurrently furthering their business and philanthropic objectives. We work with partners to create partnerships that leverage their best assets.
AWF's Corporate Partnership Model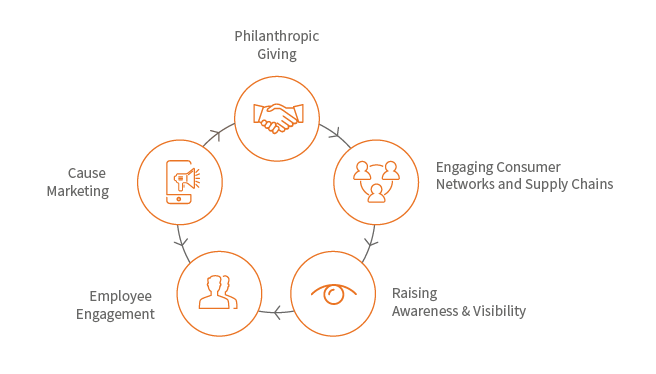 Corporate & Foundation Conservation Partners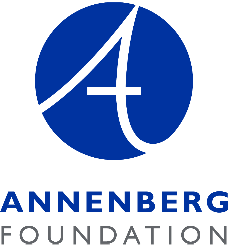 Annenberg Foundation and explore.org
The Annenberg Foundation and explore.org, a philanthropic venture overseen by Vice President and Director Charles Annenberg Weingarten, have been instrumental partners to AWF since 2005. With their support, AWF accomplished a monumental feat by expanding Rwanda's Volcanoes National Park for the first time in 40 years. This milestone achievement is of great significance as it provides a core habitat for the world's most endangered ape and the only great ape increasing in population, mountain gorillas. The Foundation and explore.org also underwrote the cost for renovations for the Manyara Ranch Primary School in Tanzania, providing a conducive learning environment for children who once attended school in a dilapidated building previously located in an important wildlife corridor which posed threats to their safety. Furthermore, Annenberg Foundation and explore.org are enabling the expansion of AWF's Canines for Conservation program in Kenya and Tanzania and rhino conservation efforts.
Founded in 2000, the Arcus Foundation is a leading global foundation advancing pressing social justice and conservation issues. The Foundation's mission is to achieve social justice that is inclusive of sexual orientation, gender identity, and race, and to ensure conservation and respect of great apes. Arcus Foundation has a longstanding relationship with AWF. Most recently, Arcus Foundation has supported AWF's work in the Democratic Republic of Congo's Lomako Yokokala Faunal Reserve to ensure the continued protection and monitoring of wildlife and their habitat, the development of sustainable livelihoods for local communities, and the development of an effective management plan for the Reserve. Through the Arcus Foundation's support, the percentage of land coverage under patrol in the Reserve has increased, and likewise, wildlife densities have increased year over year.

Arvid Nordquist, a leading distributor of food and beverages in the Scandinavian market, supports AWF through proceeds from selling the Wanyama darkly roasted African blend. Through Wanyama coffee which is a tribute to wildlife, particularly the African elephant, Arvid Nordquist has partnered with AWF to protect elephants across important landscapes in Africa for the past six years.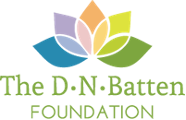 The mission of the D.N. Batten Foundation is to support a more Climate safe world and inspire collective stewardship of our Earth. The foundation believes that for humans to thrive, we must all nurture the natural habitats in which we live and the species with which we share the planet. The D.N. Batten Foundation's partnership with AWF seeks to combat cyber trafficking of wildlife products, protect Africa's threatened wildlife, remarkable habitats, and local communities around wildlife corridors in critical landscapes in Africa. Over the past six years, the D.N. Batten Foundation has invested in the protection of the iconic African elephant in the Democratic Republic of Congo, the transboundary Tsavo-Mkomazi landscape in Tanzania and Kenya, the lower Zambezi landscape in Zimbabwe, and Manyara Ranch in Tanzania, which is located in a critical wildlife migration corridor.

AWF teamed up with Disneynature to highlight the plight of Africa's big cats, which has intensified in recent decades due to shrinking habitat and mounting conflict with humans. They generously agreed to donate a portion of sales from their film African Cats to support an AWF land lease conservation program that protects big cat habitat in Kenya. The "See African Cats, Save the Savanna" initiative was a roaring success. The proceeds allowed AWF to ultimately conserve tens of thousands of acres of savanna ecosystem for lions, cheetahs, and other wildlife.
"We have been so impressed with AWF's attention to the overall communications to your constituents around this project, as well as the incredible dedication and expertise of your staff in the field. In fact, we couldn't be happier to be working with a longtime partner like the African Wildlife Foundation."
– The Walt Disney Co.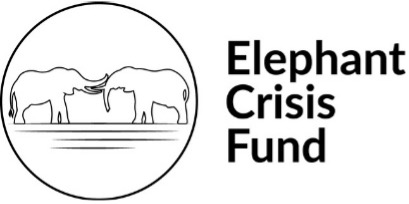 The Elephant Crisis Fund (ECF) has a continent-wide knowledge of the unique threats to African elephants and a vast network of collaborators worldwide. The ECF supports the best ideas and most urgent actions by trusted conservation organizations working to safeguard the future of elephants. The primary goal of ECF is to end the ivory crisis and secure a future for elephants. In 2020, ECF and AWF launched a new partnership to set up a new detection dog/handler unit at Bole Airport in Ethiopia, as a crucial element of AWF's work in Ethiopia, including building law enforcement capacity to tackle the illegal wildlife trade in Ethiopia directly.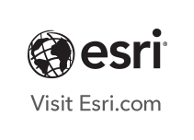 Esri is an international supplier of Geographic Information System (GIS) software, web GIS, and geodatabase management applications. Esri prides itself on building the world's most powerful mapping and spatial analytics software and supporting its users' important work with a commitment to science, sustainability, community, education, research, and positive change. Since 2002, Esri has partnered with AWF to preserve biodiversity with GIS, providing its spatial tools to empower AWF to map, analyze, and support conservation planning, performance monitoring, and management. Esri and the Esri Logo are licensed trademarks of Environmental Systems Research Institute, Inc.

Foundation for Environment and Development in Cameroon (FEDEC)
FEDEC seeks to provide long-term financial support for activities in biodiversity conservation and the sustainable development of local communities in Cameroon through the financial management of environmental compensation systems. Their mission follows two avenues: 1) an environment component, which is centered on biodiversity, protection, and the fight against illegal poaching in protected areas; and 2) a social component that focuses on the development of local populations affected by development projects. In addition, FEDEC partners with AWF to ensure biodiversity Conservation in Campo Ma'an National Park and its peripheral zone and protect the unique wildlife in the landscape.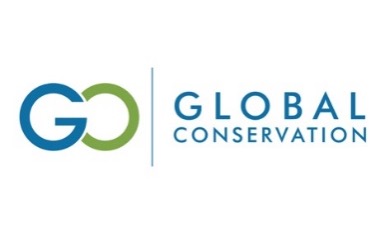 Global Conservation is the only organization solely focused on direct funding of park protection systems to save endangered national parks and UNESCO World Heritage Sites in developing countries. Our "Global Park Defense" system enables "No Cut, No-Kill" protection for sites with the greatest biodiversity, intact forests, and the highest potential for sustainable conservation.
Nancy-Carroll Draper Foundation
For over 12 years, the Nancy-Carroll Draper Charitable Foundation has, through generous annual grants, supported AWF's mission to protect wildlife across critical landscapes in Africa. In the past year, the foundation supported AWF's elephant work in the Tsavo-Mkomazi Landscape in Kenya and Tanzania, and the Manyara Ranch Conservancy in Tanzania, alongside the establishment of the Canine for Conservation program in Cameroon. AWF and the Nancy-Carroll Draper Charitable Foundation will further support species protection in the Murchison Falls Landscape in Uganda and the Canine for Conservation Program across critical landscapes. In recent years, The Nancy-Carroll Draper Charitable Foundation's challenge grants have been instrumental in moving the needle forward on protecting elephants and their habitat in several critical landscapes in Africa and has enabled AWF to engage new supporters and partners in the conservation of Africa's wildlife.

Based in Canada, Nature's Path is North America's largest producer of certified organic breakfast and snack foods and is committed to advancing the cause of people and the planet. They developed the EnviroKidz line of products to allow consumers to give back to the environment through their purchasing dollars and donate 1% of the sales from these products to support endangered species, habitat restoration, and environmental education for kids worldwide. In addition, Nature's Path's support for AWF empowers rangers in protecting endangered species, inspires and supports next-generation conservation leaders through AWF's Classroom Africa program, and advances AWF's conservation efforts to protect elephants, rhinos, lions, and great apes in Africa. Nature's Path is also working on an exciting new product in support of African rhinos.

Nickelodeon International's Together For Good and AWF partnered on a campaign that inspired kids to raise awareness about endangered African wildlife and become change-makers. Nickelodeon's Breanna Yde guided viewers on a journey through Uganda as they discovered critical conservation and environmental challenges and heard from heroes making an impact. The objectives of this campaign were to educate kids, inspire them to share what they learned, and mobilize kids into action as wildlife heroes. The Together For Good Wildlife Special aired across an international network of channels that spanned 170+ territories. In partnership with AWF, Nickelodeon also launched a Tanzania environment in Dora's Worldwide Adventure — their hit app that introduces preschoolers to geography, inviting them to learn and celebrate different cultures. Nickelodeon is the number-one entertainment brand for kids and delivers television programming and production globally, plus consumer products, online recreation, books, and feature films. It is one of the most globally recognized and widely distributed multimedia entertainment brands for kids and families, with 1.2 billion cumulative subscriptions in more than 500 million households across 170+ countries and territories, via more than 100+ locally programmed channels and branded blocks. Outside of the United States, Nickelodeon is part of Viacom International Media Networks, a division of Viacom Inc.), one of the world's leading creators of programming and content across all media platforms.

Northland Controls is a global security services provider to the world's top high-tech and financial institutions. It believes strongly in taking on challenges and making a difference. Northland has partnered with AWF and Grid Alternatives to bring greater prosperity to communities in different parts of the world, especially Africa. Northland Controls' first project in 2017 gathered a team of eight technicians who traveled to the remote Simien Mountains of Ethiopia to install solar panels at the Classroom Africa Adisge Primary School, providing sustainable electricity to classrooms, teacher houses, and offices. The 2018 Tech Challenge brought the team to Manyara Ranch Conservancy in Tanzania, where they installed solar panels on a critical ranger station.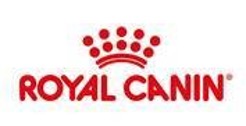 From searching roadblocks, international airports, and cargo containers to tracking trails of evidence in the wild and in rural communities, dogs trained through the AWF Canines for Conservation program - and nourished through Royal Canin - are a crucial force in deterring trafficking of Africa's wildlife. Royal Canin is a division of Mars Petcare and the global leader in nutritional health for cats and dogs. For over 50 years, Royal Canin has been committed to providing Health Through Nutrition to cats and dogs while improving the quality of their lives. Royal Canin has partnered with AWF to provide quality dog food for AWF's Canine for Conservation Program.

AWF's six-year partnership with Starbucks supported 5,000 farmers under the Kenya Heartland Coffee Project, delivering a bold blend of results for people and wildlife. This project boosted coffee production through farmer training on conservation-friendly growing practices. It also established a quality lab that helped growers to monitor and refine their coffee. True to AWF's mission and Starbucks' commitment to social responsibility, this project aimed to foster an environmentally and economically vibrant landscape.
"With the local knowledge and expertise of AWF and Starbucks' expertise in coffee quality, agronomy, and socially responsible purchasing practices, we hope to positively impact the quantity and quality of coffee produced by selected cooperatives. We are pleased to enrich the livelihoods of coffee farmers in East Africa and throughout the world."
– Starbucks

Founded in 1981, Thomson Safaris sets the standard for exceptional experiences in East Africa, leading Tanzania Safaris and Mount Kilimanjaro treks. Thomson was named in the 2013 Travel + Leisure World's Best list, as National Geographic Adventure's Best Adventure Travel Company on Earth (twice), and as the Tanzania Tourism Board's Tour Operator of the Year, Humanitarian of the Year, and Conservation Award winner. Thomson Safaris partnered with AWF to enable travelers to effect positive change and become ambassadors for conservation in Africa. Members will be able to contribute to programs that combat poaching, promote education, and develop sustainable agricultural practices, to name a few.
Meet All of Our Partners
African Wildlife Foundation is proud to recognize the contributions of our sponsors and supporters.
African Tracks
Annenberg Foundation
Anne Innis Dagg Foundation
Arcus Foundation
Arvid Nordquist HAB
Avatar Alliance Foundation
Blue Pacific Flavors
Bridget Rose Foundation, Inc.
Brutus Productions
Capital Group
Cleveland Metroparks Zoo
Climate Ride
CryptoHippo
D.N. Batten Foundation
Elephant Crisis Fund
Esri
FEDEC
Foreign Policy
Franklin Philanthropic Foundation
Helvellyn Foundation
Horne Family Foundation
International Crane Foundation
International Land Conservation Network
Irdeto
Jamma International
Kilombero Sugar Company
Kong
LEX Reception
MacLean Foundation
MAVA Foundation
Nancy-Carroll Draper Foundation
National Geographic Society
Nature's Path Foods
Nomad Safaris Ltd
Oak Foundation
Panaphil Foundation
People's Trust for Endangered Species (PTES)
Q36.5
Royal Canin
Sir Edmond B.V.
The Burnap Foundation
The Explorations Company
The Friendship Fund
The Hulitar Family Foundation
The JDL Foundation
The Kors Le Pere Foundation
The Mars Foundation
The Nature Conservancy
The Robert A. Waller Foundation
The Walter and Ursula Eberspacher Foundation
The Wildflower Foundation, Inc.
The William H. & Mattie Wattis Harris Foundation
Uwucrew NFT
Wilderness Safaris
Enter your employer's name to find out if your company will match your donation to AWF
Contact Us
Beulah Erhiawarien
Director, Corporate and Foundation Relations
1100 New Jersey SE, Suite 900
Washington, DC 20003
202-939-3342
berhiawarien@awf.org