AWF at COP19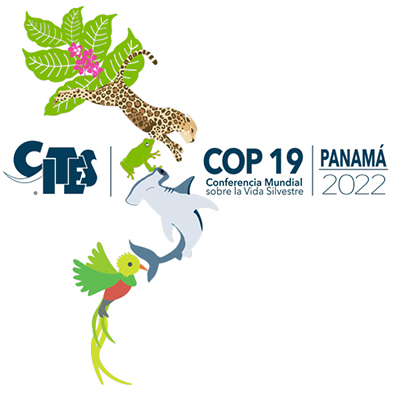 The Convention on International Trade in Endangered Species of Wild Fauna and Flora (CITES) aims to ensure that international trade is regulated to avoid the unsustainable exploitation of more than 35,000 species. AWF has participated as an observer at CITES since 1989. We value the role played by this and other UN conventions such as the Convention on Biological Diversity (CBD) and the UN Framework Convention on Climate Change (UNFCCC) in promoting conservation of the world's natural resources, protecting the environment, and enhancing human well-being.
Because of our 60-year history of investing in African conservation leadership and building conservation strategies in partnership with local communities, AWF is uniquely positioned to develop inclusive conservation solutions that are Africa-led and integrated into countries' development agendas. We believe that, when not in conflict with maintaining healthy local and continental populations of at-risk species, CITES can and should adjust resolutions to account for pragmatic realities, individual country circumstances, and the needs of local communities living in and around protected and conserved areas.
For CITES COP19, AWF supports African institutions and peer organizations by encouraging dialogue among African parties, working towards the articulation of collective priorities and a common African voice on as many issues as possible.
Leading up to COP19, we have collaborated with the African Union Commission (AUC) to provide technical and financial support for meetings that bring together wildlife and biodiversity experts from Africa. Meetings such as the pre-COPs in Gaborone, Hwange, and Libreville have been essential for assessing Africa's preparedness for COP19 and have addressed key issues, documents, and proposals to amend appendices on the docket for consideration in Panama.
Our delegation to COP19 is actively participating in all sessions as well as attending relevant working group discussions. We are also engaging African Parties, key non-African Parties (e.g., EU and Member States), influential NGOs, UN agencies, and other relevant non-state actors.