AWF at COP27
AWF at COP27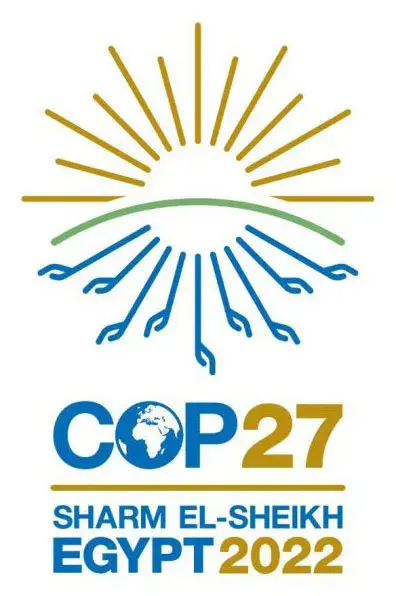 African countries account for just four percent of global carbon emissions, yet they are disproportionately impacted by the effects of climate change. Floods, droughts, famines, and fires increasingly plague the continent and threaten its natural resources and people.
These natural resources hold climate solutions for the entire planet. Ecosystems like the Congo Basin rainforest, which absorbs nearly 1.5 billon tons of CO2 per year, are critical to meeting the global targets necessary to combat the climate crisis. For the world to unlock the benefits of Africa's natural systems, the people of Africa need to be at the center of solutions.
Building on more than 60 years of working in Africa, at COP27, our delegation of youth leaders, IPLC representatives, and other thought leaders are engaging with key partners to facilitate and contribute to dialogues around Africa's role in creating solutions to the climate crisis.
Find us at COP27
Bringing African Voices to the Table
Agency in decision-making is key to designing and delivering effective solutions to the climate and biodiversity challenges we face. AWF, with the generous support of the Swedish Government and our Trustees, is supporting participants from African youth networks such as Réseau des Jeunes des Forêts d'Afrique Centrale (REJEFAC), organizations such as the African Civil Society Biodiversity Alliance (ACBA), and Indigenous peoples and local communities to participate in COP27.
Our delegation is comprised of leadership from this diverse background, with the aim of directly engaging in, influencing and shaping solutions that will work for people and nature across the African continent.
AWF Delegation
For Media Inquiries Contact: Eileen Kairu, AWF Strategic Communications Manager, Ekairu@awf.org
Side Events
Climate Action and Solutions that Work for Biodiversity and Society: The Role of IPLCs and Government in Avoiding False Solutions that Harm People and Biodiversity
Nov. 15, 2022 | 11:30-13:00 | Thebes (Blue Zone)
Lead organizers:
ACBA (represented by AWF and IIN Kenya)
CSABC (represented by GEI)
Co-organizers:
Health in Harmony
IPACC
Where Science Leads and Where Must Politics Dare to Go: Reversing Loss and Damage
Nov. 17, 2022 | 16:45-18:15 | Memphis (Blue Zone)
Lead organizer:
Green Economics Institute
Co-organizers:
AWF, ACBA, Economic Research Institute for Northeast Asia (ERINA), Japan, Mongolia, Global Greens (Verts Mondiaux), Technology Education Research and Rehabilitation for Environment Policy Centre (TERRE Policy Centre)
Partner Events
The Central African Forest Commission, COMIFAC is an integral partner of AWF, and we will be supporting and participating in key events taking place in the COMIFAC Pavilion located within the Green Zone. Join us for insightful and impactful discussions.
Wednesday 9 November
13:30-15:00
COMIFAC - WCS - AWF: Challenges of the Glasgow Forest Climate and Land Use Finance: Fair deal perspectives for increased mobilization for the protection of Central African forests, the first green lung of the planet
17:00-18:30
COMIFAC - AWF - WCS: CBFP: Nature-based Solutions
Biodiversity - Future of Protected Areas in Central Africa and Climate Change: The challenges and opportunities of climate finance for the protection of the planet's first green lung
Saturday 12 November
12:00-13:30
Joining Hands to Strengthen the Backbone of Africa's Natural Infrastructure: A Vision for Protected & Conserved Areas.
AWF will be leading this session. This event will be supported by the African Protected Areas Directors (APAD) and African Conservation Trust Fund (ACTF).
Tuesday 15 November
14:00-15:30
Unlocking Benefits for Congo Basin Communities from Global Carbon Markets
AWF in collaboration with COMIFAC will be exploring how the Congo Basin forest remains key to achieving global ambitions of keeping below 1.5c. The discussion will be centred around the solutions driven by the communities as they scale up their efforts to protect, restore, and sustainably use forest and wetland resources.
Friday 18 November
14:00-15:30
AWF - REJEFAC - AJVC: Sharing experiences of capacity building of youth and women leaders in international climate and biodiversity negotiation processes
Partners: AWF, WWF – AYTLP