5 Ways You Can Make a Difference for Africa's Wildlife
5 Ways You Can Make a Difference for Africa's Wildlife
About the Author
Hannah was AWF's content specialist. She worked on content for AWF's organizational publications, website, and other materials. Hannah received her Bachelor of Arts in Political Science and International Relations from William Smith College, where she also completed a minor in Stud ... More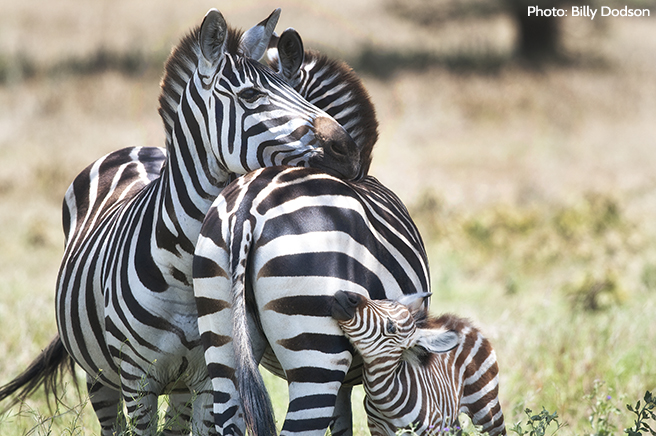 ​
Whether you've only seen it through photographs and videos, or have experienced it for yourself in person, there's no denying the majestic beauty of Africa's picturesque landscapes and awe-inspiring wildlife. Sadly, habitat loss, poaching, climate change and more threaten the continued existence of these incredible ecosystems, as well as those who depend on them to survive.
Becoming aware of these threats often creates a desire to act, to help ensure that continued existence, yet it's often hard to know where to start or how best to make a difference. Many would-be agents for conservation have reached out to AWF, asking for advice on how they can contribute to the fight for wildlife.​ Rest assured, we've heard you, and we badly want you to join this fight too. Here are five simple ways you can get started today.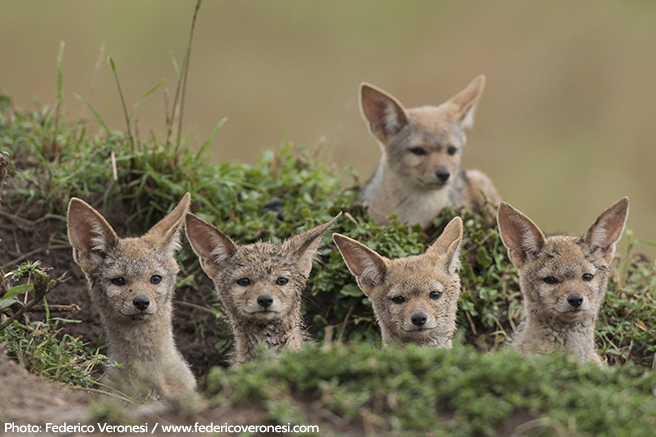 ---
1. Stay informed
Keeping up to date with the latest conservation news and developments gives you the tools you need to be a stong advocate for wildlife. AWF's online newsletter brings you the top stories and project updates of the month, letting you keep your finger on the pulse of Africa's iconic species. Just take a minute to sign up, and you'll always be in the know.

2. Spread the word
Once you're equipped with the most current conservation happenings, help inform others by spreading the word. Let your friends and family know about the drastic decline of the lion population you just read about, or that fascinating fact about chimpanzee social hierarchy. Better yet, extend the reach of your message by taking to social media. AWF is on a variety of platforms, including Facebook, Google+, Instagram, Twitter and Vine. We work hard to share content that both informs and inspires—join us in raising awareness about the cause, and don't hestitate to reach out with questions!

3. Let daily habits help wildlife
Did you know that you can turn your everyday actions into habits that help save elephants and rhinos? Consider online shopping, a favorite activity for many—when you shop using iGive or Amazon Smile, a portion of that sale automatically gets donated to AWF at no extra cost to you. Or, how about just using the internet, that thing you're doing right now. When you make welzoo.com your homepage and select AWF as your charity of choice, Welzoo will donate three cents to us for each day you use the Internet, and it never costs you a penny. Basically, surf the web, protect wildlife in Africa. Pretty simple, right?

4. Shop responsibly
Speaking of shopping, many companies and brands have joined us on our mission to ensure Africa's wildlife and wild lands endure forever. Those with a sweet tooth will be happy to know that Endangered Species Chocolate supports our on-the-ground projects through its 10% GiveBack program. If you're into yoga, (or just comfy, stylish clothing in general) check out The Elephant Pants—$1-2 of every purchase is donated to AWF. Looking for an elephant-themed shower curtain or a nice giraffe-adorned bedspread? Sharp Shirter has just the thing, and will give 20% of your purchase to helping our cause.

5. Give directly to the cause
With 87 cents of every dollar donated going direclty to our projects across Africa, becoming an AWF member and donating directly is an action you can feel great about. From conserving over 100 national parks, reserves and community lands for wildlife to enabling 27 new species research and conservation projects, the support of our members has allowed AWF to accomplish a tremendous amount. With a lot of work still ahead of us, we're not slowing down any time soon—join us in ensuring a future for wildlife in a modern Africa.