BREAKING: Cecil the Lion's Son Killed in Trophy Hunt
BREAKING: Cecil the Lion's Son Killed in Trophy Hunt
About the Author
Gayane Margaryan is African Wildlife Foundation's Director of Marketing & Creative. Gayane is passionate about communicating the message of conservation through new tools and technologies and converting audiences into wildlife advocates. She is a graduate of the University of Florida, holding ... More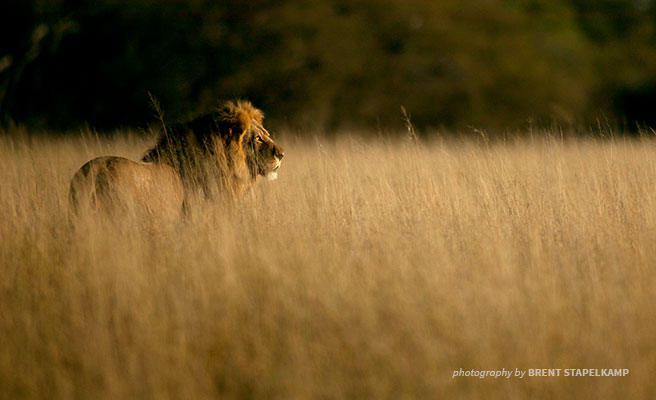 Trophy hunters near Zimbabwe's Hwange National Park killed one of Cecil the lion's sons. Xanda, a 6-year-old male, met the same fate as his father whose death caused a global movement in 2015.
Africa's iconic lions have lost 42 percent of their population in just 21 years.
AWF works to conserve viable and ecologically functional populations of lions in their natural environments. This is done by working with wildlife authorities to strengthen protection and management of parks and reserves where lions live, and also by working with local communities beyond park boundaries to create safe wildlife corridors and dispersal areas for lions and other species.
From Tanzania's Ruaha and Tarangire–Manyara regions to Kenya's Masai Mara and Samburu regions, we are supporting the protection of many of the continent's critical lion populations through conflict mitigation, establishment of corridors, and raising awareness of the plight of the lion.
Donate to AWF to fight the decline of Africa's threatened lions.