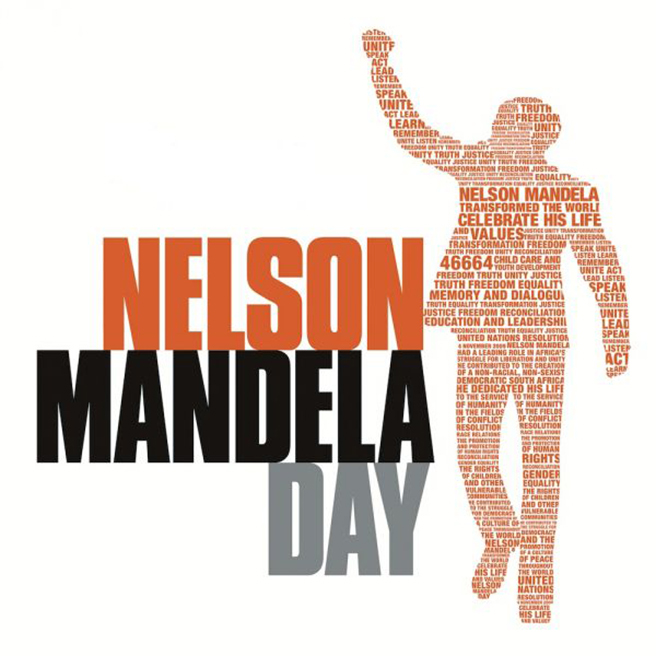 Today, the world celebrates alongside Nelson Mandela as the South African icon turns 95.
Mandela is best known for his work in political activism.  He spent 27 years in prison after being found guilty of sabotage in the Rivonia Trial and was an instrumental part in ending apartheid in South Africa.
Along with FW de Klerk, Mandela was awarded the Nobel Peace Prize in 1993 for their work to help South Africa peacefully end apartheid and reunite as a democratic country. 
In 1994, he became the first black president of South Africa as well as the first person to be elected to the position democratically.
During his time in office, Mandela made great progress in many fields, including conservation.  In 1995, he supported the founding of Open Africa, a group that uses tourism to help boost the economies of rural African communities.  Then, in 1997, Mandela, Dr. Anton Rupert, and Prince Bernhard of the Netherlands started the Peace Parks Foundation, which supports the creation of transfrontier conservation areas (TCFAs), which are areas that hold a lot of conservation value and extend across multiple borders.
Even though Mandela stepped down after only one term as president in 1999, his conservation legacy continues to this day.
Since its founding, Open Africa has continued to grow and develop more programs.  They help to establish self-drive routes that encourage people to explore more rural parts of Southern Africa, which helps bring in business to those communities who truly need it and who host some of the continent's biggest treasures.  These programs can be tailored to fit all kinds of budgets, interests, and timelines, allowing even more people to be exposed to these communities and bringing more business to them, encouraging them to continue to preserve the treasures they have.
Peace Parks Foundation has also experienced much success over the years.  More than one million square kilometers are now recognized as TCFAs, helping to protect the many animals that live there.  This program also helps support the economy of the areas that have become TCFAs through increased conservation tourism.  The TCFAs Peace Parks Foundation has already established allow animals to follow their normal migratory patterns without fear of conflict.
In the spirit of Nelson Mandela's conservation work, AWF is working to help train Africa's next generation of conservation leaders through programs like the Conservation Management Training Program and conservation schools.  These programs are helping to make sure that Africans are able to take the lead in the conservation world and set an example for the rest of the world.
Four years ago, in 2009, the UN unanimously decided to designate July 18 (Mandela's birthday) as Nelson Mandela International Day.  On Mandela Day, people are encouraged to spend time giving back.  In fact, they are encouraged to give 67 minutes of their time, since Mandela spent 67 years of his life working to protect social justice.
Even as we celebrate his 95th birthday, Nelson Mandela continues to be an inspiration to us all.
---
About the Author
Sydney was a summer intern with AWF. She is entering her senior year of high school and has a passion for wildlife conservation. She hopes to one day be a wildlife vet.