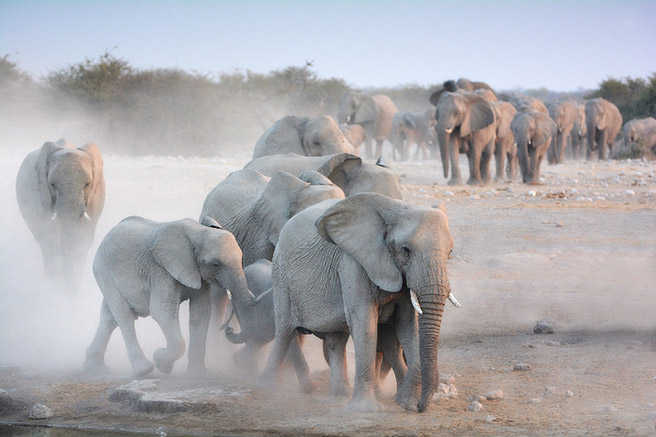 If you've been following our blogs and recent news, you've probably heard about the horrific elephant poisonings that occurred in Zimbabwe early last month. When I first wrote about this tragic situation, I reported on the immediate elephant deaths—41 of Hwange National Park's majestic giants—which was already a horrifically high number.
Unfortunately, as time has gone on, we're seeing more fully the repercussions of these poachers' actions on the ecosystem.
Cyanide is a non-discriminatory killer, taking down every animal in its path. The loss of an elephant is already detrimental to its ecosystem because the elephant is a keystone species—an ecosystem engineer that shapes its environment by taking down trees and turning landscapes into savanna—but now we're dealing with losses that cross species.
Today, the reported death toll has climbed to 300-plus elephants and includes countless other wildlife, like vultures and hyenas that feed on the elephant carcasses.
AWF is committed to protecting the majestic species we honor on our logo, and we hope you will join us.
---
About the Author
Gayane is AWF's Online Communications Associate. She works with our blogs, social media, and online partners. Gayane is passionate about communicating the message of conservation through new tools and technologies and finding ways to make information easily accessible. She is a graduate of the University of Florida.