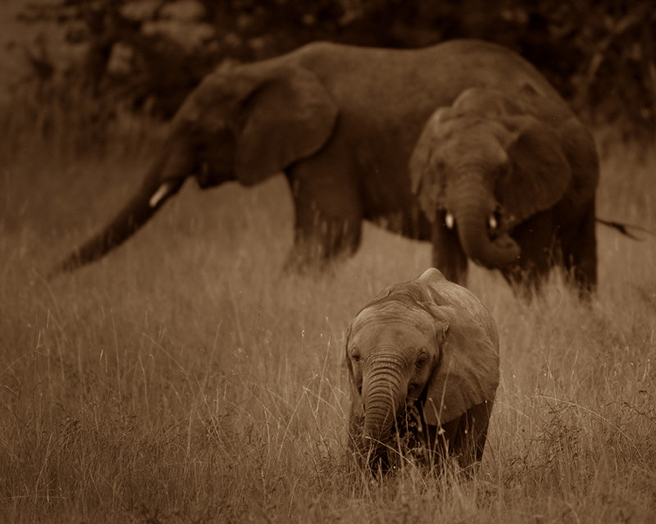 Have you ever visited an elephant graveyard?
It's not like the graveyards you and I know. No neat rows, no gravestones, no tulips.
Stark white bones on dusty soil.
Stark white bones juxtaposed against green vegetation.
Stark white bones spread across the landscape.
Stark white bones—that is all that is left.
An elephant skull is the size of an arm chair. Imagine four.
The elephant bones the length of a broom and thickness of a rugby players' thigh. There are piles of them in mounds littered across the land.
25,000 elephant were killed last year. 25,000.
There are elephant graveyards across Africa.
This graveyard is behind a lovely pond.
The crocodiles, hippos, impala, nyla, baboons and other wildlife eat, drink, run, jump, play, fight and live, simply live.
But the elephant bones lay silent…….still…….without life.
The mopani trees surround this graveyard.
Their leaves look like two hands praying.
The wind blows them together, in prayer for the elephants.
They need the prayers.
Hands in the soil I kneel amidst the bones in prayer.
Hands on the bones, I try to feel the life of these three ton animals that once roamed and shaped this great landscape.
Hands gripping the bones I pay tribute to their magnificence, bearing witness to herds that once were.
They need more than our prayers.......more than our tears......more than our anger.
They need our perseverance.
They need our focus and they need our commitment to stop the killing.
Show your commitment, and donate today.
---
About the Author
Kathleen Fitzgerald is AWF's Vice President, Programs East and Southern Africa. She works closely with staff to design and direct land and habitat conservation projects across the continent, including establishing community conservancies, securing wildlife corridors, and improving management of protected areas and community lands.