How one prominent nature photographer found himself a wildlife conservationist
How one prominent nature photographer found himself a wildlife conservationist
By Jacqueline Conciatore | October 24, 2018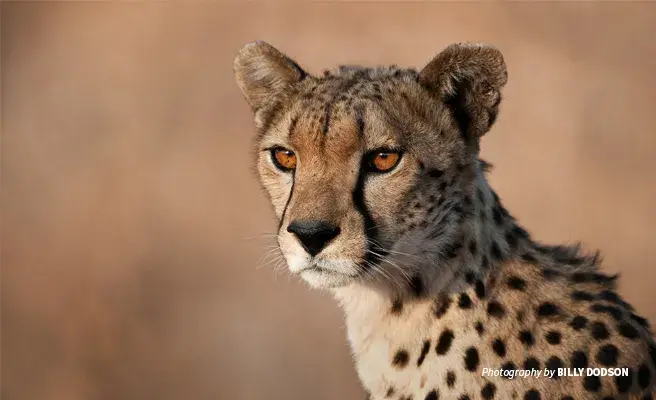 About the Author
Jacqueline Conciatore is African Wildlife Foundation's Writer & Editorial Manager. She oversees the development of articles and other content for AWF print marketing products such as the annual report. She is passionate about using storytelling and compelling content to convey the value and s ... More
Nature photographer Billy Dodson, who has been donating images to African Wildlife Foundation for years, has compiled his stunning wildlife and landscape images into a new book. From Desert to Desert: A Journey Through the Heart of Southern Africa is a personal memoir and photographic study of six distinct countries and regions in sub-Saharan Africa: Kenya, Rwanda, Tanzania, the Democratic Republic of the Congo, the Zambezi River Valley, and Namibia. AWF sincerely appreciates that Billy is donating proceeds from the sale of the book to support our work. Read AWF's Q&A with Dodson.
Your book is gorgeous and beautifully written. Why was this the right time for you to publish a book?
First of all, thank you for the kind words about the book. I absolutely poured my heart into it and it is good to know that the book is appreciated.
The timing of it was driven by the realization that I had visited every region and almost every reserve in Africa that I had ever expected to see. My photos numbered in the hundreds of thousands and my brain was full of stirring and poignant memories. It seemed a shame to allow all that to wither and atrophy on my hard drive and in my head. A book seemed to be the logical way to bring it all together and benefit AWF at the same time.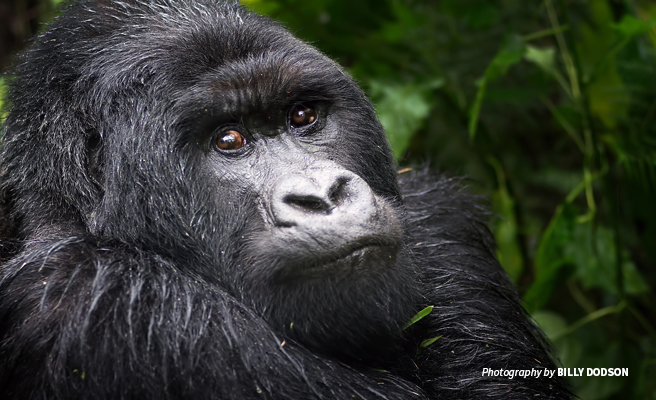 What first brought you to dedicate yourself to capturing beauty in Africa through photography?
I actually touch on this in the book. I had gone to Tanzania on a bit of a lark into 2001 to climb Kilimanjaro. On that trip, I fell in love with wild Africa and schemed to find a way to return on something like a regular basis. In the book, I describe photography as the "means and excuse" through which I made it happen. On the photographic trips that followed, my love for the place morphed into an obsession.
You write that as your career blossomed you "inadvertently graduated from photographer to conservationist." What pushed along that transformation? Was there a specific trip or specific memorable moment?
I think I can say there was a specific trip that served as the impetus for the transition. I was in Save Valley, Zimbabwe, in 2013 on behalf of AWF. I spent quite a bit of time on the ground with the conservationists and anti-poaching teams there. The rangers had just recently been in a firefight with poachers which, fortunately, ended in their favor. But I came to understand that these were family men, not necessarily well paid, with no life insurance whatsoever. They were on patrol almost every day risking life and limb, and they did it without hesitation or any expectation of acquiring wealth. I mentally shifted gears at that point and resolved to orient all my photo and writing efforts toward conservation.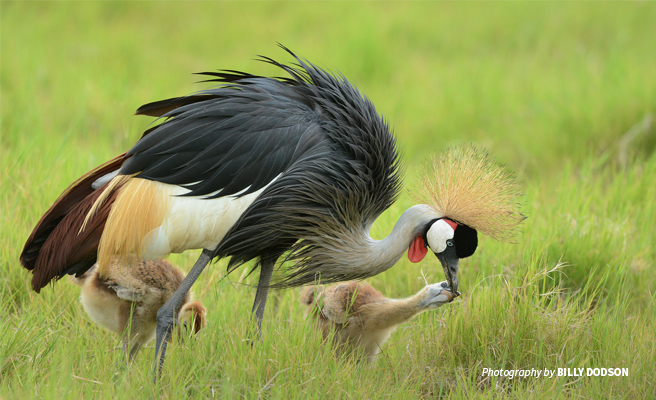 In your book you mention coming from a place of "blissful ignorance" when you decided to make wildlife photography your basis for traveling to Africa as often as possible. Many, many people dream of succeeding as wildlife and nature photographers or photojournalists. What advice would you give someone who holds this dream?
I think it is important to study the images of photographers you admire and learn all you can from them. There are too many good ones to name, but I particularly love the work of Margot Raggett, Marina Cano, Marc Mol, Daryl Balfour, and David Lloyd (I could actually continue this list for a good half-page). Analyze the compositions, the editing techniques, etc., and use the examples as a foundation to develop your own unique style. And stay current on the editing software. If you are not a good photo editor you will be left in the dust very quickly. It is also critical to be persistent ... and do not be disheartened when others take better photos than you. Be inspired!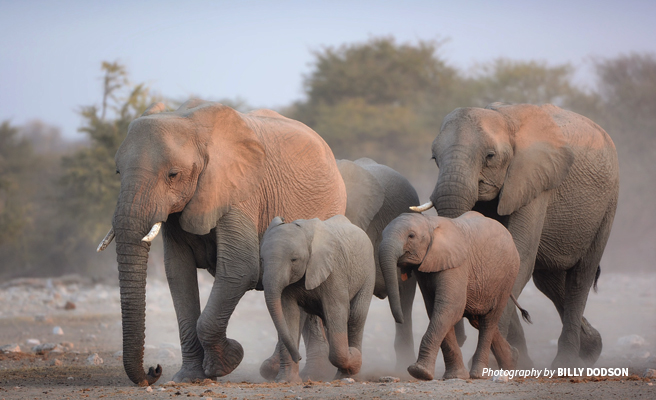 Which species are most challenging to photograph?
Elephants are actually difficult for me, especially the families. I love these animals so much I am quickly overwhelmed, especially when I am with a large herd. Do I photograph the matriarch, the babies, the family in toto? It is all a little much for a country boy. But I do tend to default to the youngsters just because they are so entertaining.
Most enjoyable?
I love to photograph baby cheetahs. They are the most photogenic creatures in Africa by far. Sometimes I am so captivated by them I forget to press the shutter button.
What are you going to focus on during your next trip to Africa?
The next trip is to Ndutu, Tanzania, in February for the migration. I hope to capture the magic of the wildebeest and zebra birthing season and the diversity of the landscapes in that part of the Serengeti. It has everything — lakes, woodlands and wide, open plains. The wildlife there is incomparable. I once saw 14 different cheetahs during a six-day visit. Love the place.