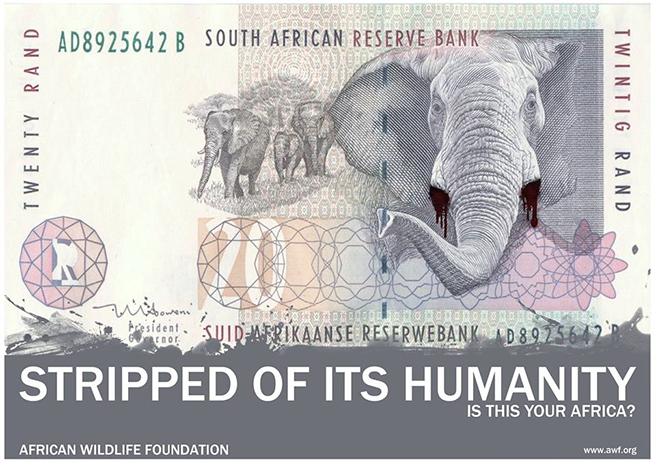 Hi my name is India and I am 18 years old, I live and study in the UK but my heart has always been in Africa. Being half South African and having the opportunity to go to Africa pretty much every year of my life has honestly made me who I am today.
I've been raised and taught to respect nature and the natural beauty that is the world we live in. I am very passionate about Africa, as I am with animals. All animals. Especially the Big 5. Every child has a favorite animal growing up and for me it was the majestic lion. From a young age I've always wanted to work with them, luckily for me, on my 18th birthday my father surprised me with a 3 week experience at The Lion Park in Johannesburg, South Africa. Shows dreams really do come true, hey?
Anyway, enough about me. My posters, yes! The reasons I created them…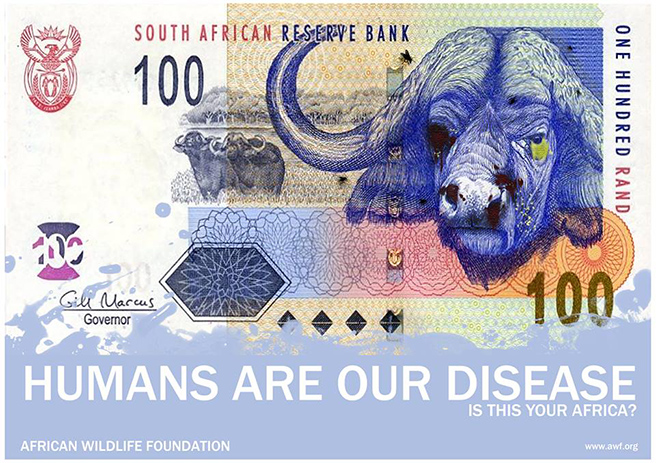 I study Media at college, working with photography, film, advertising, and many more. We were asked to create a poster for a charity of our choice. I jumped at this opportunity and decided to create something that really meant something to me. That's when I came across African Wildlife Foundation. Not many charities are willing to help this many animals and that's what really bought my attention. I decided to up my game and create 5 posters instead of one. I wanted to make a big impact on my tutors that I was indeed, very passionate about this topic.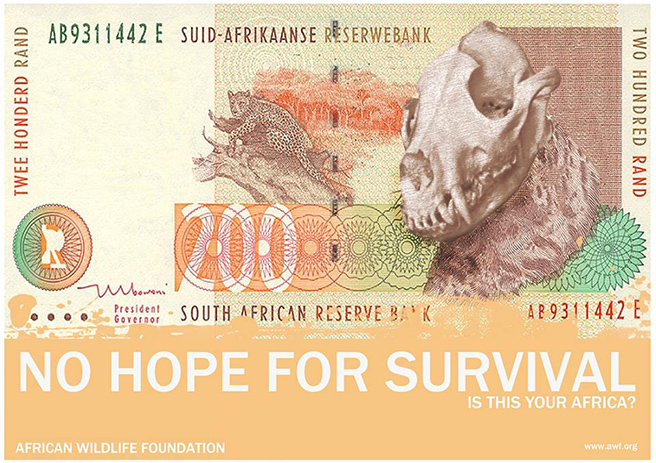 Reading news and knowing exactly what these animals actually get put through to please vile human beings, I decided it's about time someone showed the world the horrific effect and harm we have let poachers get away with. This is the truth and its real and everyone who enjoys and appreciates animals should at least raise awareness to try and put a stop to this. These posters may be gruesome and extreme but people need to see that this is happening and it's getting worse. My future children may never see these animals and that breaks my heart.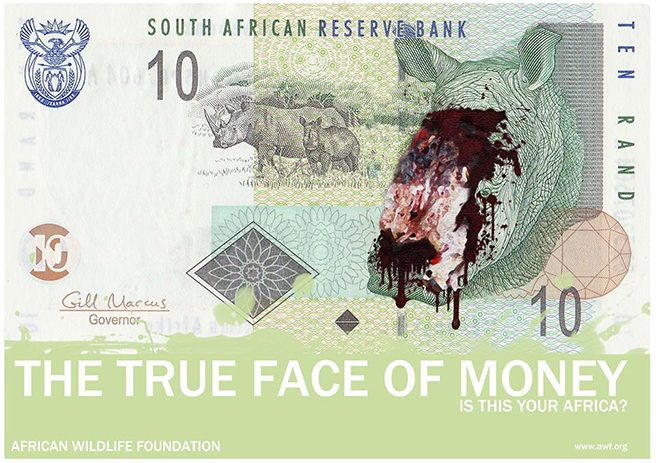 The posters were created on Photoshop. Using the South African currency, I manipulated the particular animal to create the horrendous effect on the animals.
All animals end up dying, but is this the way we want them to go? We humans die peacefully, with our families by our sides. Should that not be the way for animals too?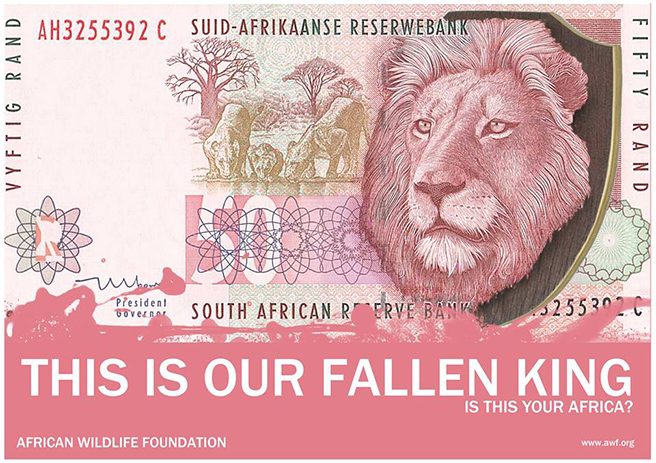 All I ever want to do is raise awareness for animals, as they can't do it themselves. And protect and treasure them, while I still can. I want my children to enjoy them as much as I have and I am scared they will never see what made me so happy as a child.
Join AWF to stem the poaching of Africa's majestic wildlife.