03/25/14
Botswana, Kenya, East Africa, Southern Africa, Kazungula, Kilimanjaro, Elephant, Ngoma Lodge, Ol Lentille Lodge, Sabyinyo Silverback Lodge, Satao Elerai Lodge, Grootberg Lodge, Conservation Tourism, Koija Starbeds Lodge, Manyara Ranch Tented Camp, Rhinoceros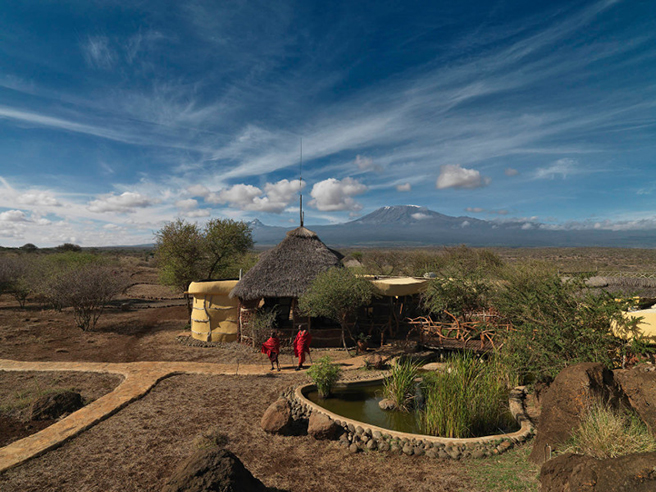 To some African communities, the presence of wildlife is perceived as a threat to their livelihoods. Elephants are crop eating, water tank tipping nuisances. Lions are cattle attacking predators. Routine chores involve the added danger of stumbling upon a hippo or crocodile at the riverbank.
To others, where there is wildlife, they see opportunity. For many African nations, tourism is one of the fastest-growing economic sectors. In fact, Tanzania's earnings topped 1.88 billion US Dollars in 2013, superseding gold as their number one foreign exchange earner.
Since the late 1990's, African Wildlife Foundation (AWF) Conservation Enterprise team has seen the relationship between wildlife and the tourism industry as a tool for sustainable growth. Where there are tourists spending foreign dollars, there is a demand for the growth of infrastructure to support them (roadways, hotels, restaurants, etc.). This leads to an increase in supply of jobs, which ultimately, helps to reduce poverty levels.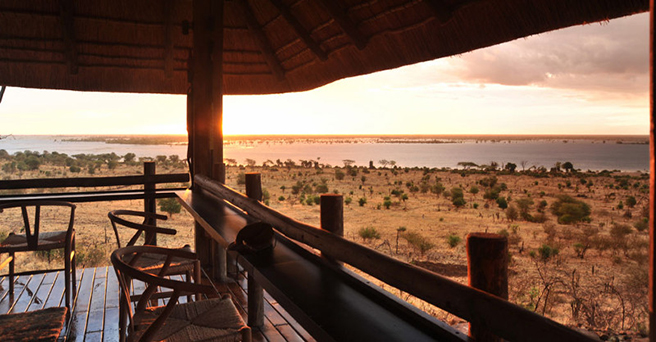 Rural communities can benefit financially from their close proximity to wildlife through conservation tourism, which is why AWF is involved with the development of sustainable tourism initiatives. Ecotourism lodges, like Ngoma Safari Lodge in northern Botswana, make significant positive contributions to both the local community and environment. It's located at the edge of Chobe National Park, a big five park that contains one of the highest concentrations of elephants in Africa, providing visitors with superb wildlife viewing opportunities. Muchenje Safari, a private operator, pays rental fees for use of the community-owned lodge and the land on which it sits, in addition to, a percentage of annual revenue, to the Chobe community. In exchange, the community has set aside land for conservation, extending the corridor space for the parks thriving elephant population to roam.​
However, we're not just talking about globetrotting wildlife enthusiasts. Many travelers seek out wildlife-based experiences and activities, even when wildlife viewing is not their primary reason for travel. Whale watching, for example, generates around 2 billion dollars annually across the globe. But, what happens when you take the wildlife out of this equation? 
From rhinos and elephants, to pangolins and vultures, poaching and the illegal wildlife trade has reached unprecedented rates and is a threat to Africa's creatures both large and small. Deforestation and other environmental changes has destroyed species' habitats and impacted migratory routes. Without Africa's charismatic mega fauna and picturesque landscapes, current revenue and the potential for tourism development is threatened.
Travel and Tourism as a Driver of Change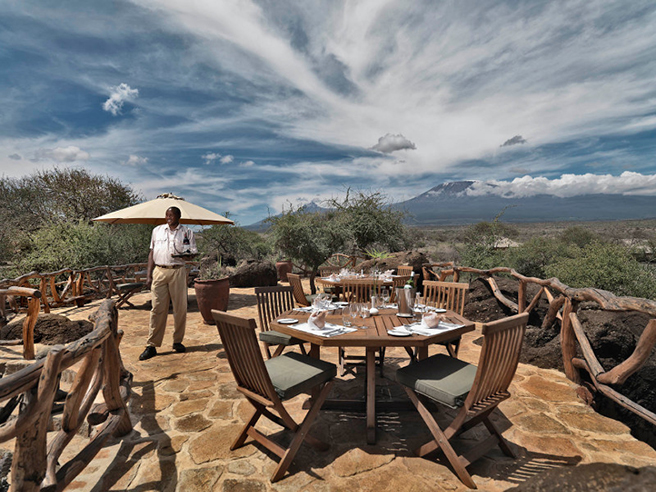 AWF isn't the only organization worried about the current threats impacting African wildlife. At last week's ITB Berlin conference, one of the largest travel industry events in the world, the World Tourism Organization (UNWTO), the United Nations Office on Drugs and Crime (UNODC), the United Nations Educational, Scientific and Cultural Organization (UNESCO) and African Tourism Ministers met to discuss the current threats surrounding tourism in Africa. Yuri Fedotov, Director of the UNODC, stated, "The killing and trafficking of wild animals not only destroys livelihoods and ecosystems, and undermines development and stability, but is a crime that steals revenues from legitimate economic activities, in particular tourism." 
In late April, the UNWTO is expected to present their findings from an ongoing study assessing the value of African wildlife to the tourism industry. This study will serve as the basis for building an awareness campaign to help prevent wildlife crime in Africa. Additionally, the Adventure Travel Trade Association (ATTA) and the UNWTO have signed an agreement with the aim of conducting research on the impact of adventure tourism on local communities. A production of definitions of standards and guidelines will be the outcome of this research.
Africa contains a wealth of natural resources and endemic species. Without intervention, the continued enjoyment of these creatures within their natural habitat remains threatened. With increased pressure from organizations within the travel and tourism industry, along with the support of conservation organizations such as AWF and other governmental agencies, we are taking the necessary steps to protect the natural and cultural heritage of Africa.
---
About the Author
Marie is AWF's former Membership Services Associate. With her background in the travel industry and experience living in Southern Africa, she is most interested in how the right balance of conservation and tourism can benefit both people and wildlife. She is an avid photographer and blogger, and shares these passions on her website One Carry-On Travel.