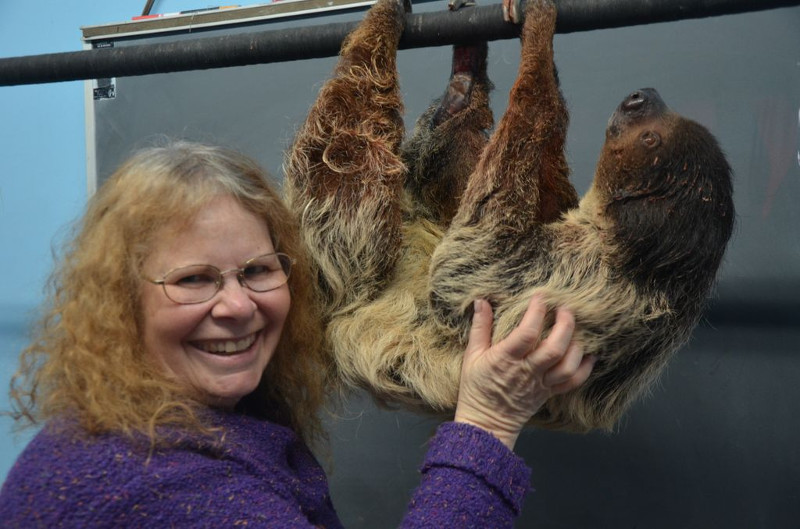 Hello, fellow AWF members and wildlife enthusiasts. I want to start by thanking you for reading along with me as I blog about the amazing trip I'll be taking thanks to AWF's generosity and the kind of luck that strikes once in a lifetime (if it strikes at all).
I still have trouble believing I've actually won a safari to Tanzania, and not just any safari but one led by wildlife experts who'll be talking to wildlife lovers. I have to admit, it feels very strange to talk about myself rather than focus on what I'm about to be doing, which is taking the trip of a lifetime, but since that's still almost a month away as I write this, I guess you're stuck learning about me.
Ever since I was a kid, I've had two passions: books (even when someone else had to read them to me) and animals. As I grew up, I followed my passion for books into a career as an editor. I work on all kinds of fiction, and I still get excited to discover and publish a new author or to read a great book months before it hits the shelves (or the e-readers).
But even though my love of animals doesn't figure into my career, it's still a huge influence on my life. For one thing, I have something of a menagerie here at home: one dog (Kaiya, pictured above with Leslie, a Shiba Inu who literally stops traffic), two cats (I'm here to tell you that black cats are good luck), two sugar gliders (their picture is in the dictionary next to "cute") and twelve—yes, twelve— gerbils, four of which were just born two days after Christmas. I also do a lot of animal-related volunteering: Kaiya is a certified therapy dog, and we work with at-risk children. I also work at my local humane society as an animal enrichment volunteer, which basically means that for two hours a week I get to love on any animals that need it the most.
But my main volunteering, something I've been doing for going on seven years, is as a FOZ (Friend of the Zoo) at the Bronx Zoo. As part of the education department I assist with classes and birthday parties, lead tours and work the family overnights, but mostly I spend every other Sunday moving between exhibits and just plain talking to people about the animals and conservation. I love the zoo, and we have wonderful and award–winning exhibits featuring animals from all over the world, of course including African animals. I could go on and on with stories about our male lion who figured out how to roar extra–loudly, why all our giraffes are named James and Margaret, and how the gorillas in our Congo exhibit think it's their world and all of us are just there to keep them entertained (which is exactly as it should be). And until I got a certain call in November, I thought my first–hand experience of African wildlife would all take place at the Bronx Zoo and other zoos and wildlife parks here in the US. Then the phone rang and everything changed.
Leslie is AWF's Serengeti Safari Sweepstakes winner. She will be on safari from February 3-14, 2013. Stay tuned for more updates from Leslie, and check out all of her blogs at www.awf.org/safarisweeps. 
---
About the Author
Leslie Wainger is AWF's Serengeti Safari Sweepstakes winner. She will be traveling with AWF on the Serengeti Safari February 3-14, 2013, and she will be sharing stories and updates from her travels.