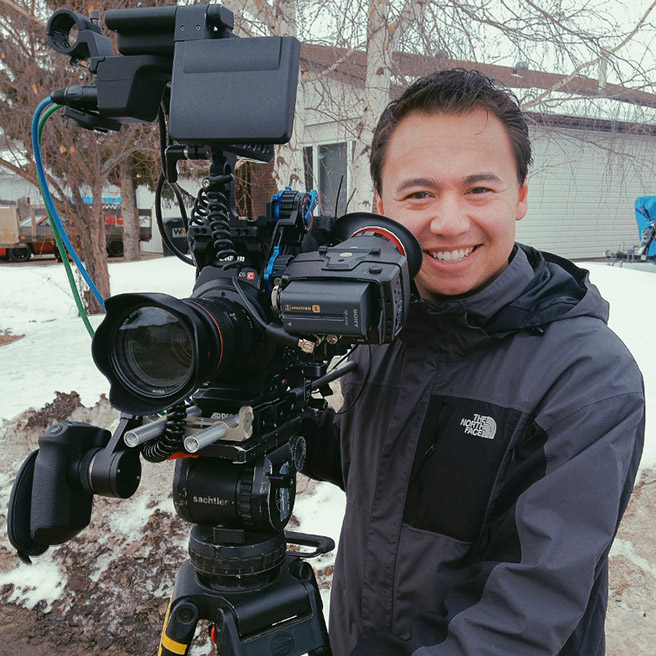 AWF"s Kathleen Garrigan sits down to ask filmmaker Dan Duran, winner of the WILD to INSPIRE film competition, a few questions ahead of his trip to Tanzania this December.
Q: Is wildlife filmmaking a new area for you, or have you done a number of wildlife/environmental documentaries prior to Wolf Mountain? 
A: Besides Wolf Mountain, I would say wildlife filmmaking is relatively new territory for me. My documentary films tend to focus on social issues driven by intimate portraits of people affected by the various issues ranging from identity and culture to conservation and corruption. 
Q: I see you've filmed in Ghana—what was that film about?Other than Ghana, have you traveled to other parts of Africa, whether for work, filming, or merely visiting?  
A: Funny story, my documentary in Ghana was originally suppose to be about a cultural dance troupe that teaches traditional drumming and dancing to street children. We wanted to showcase the importance of culture and identity while shedding light on the struggles of Ghanian street children. Unfortunately, the NGO we partnered with ended up being extremely corrupt and actually held half of our group hostage. Thus, the theme of our film changed to one about corruption, highlighting a crisis far more hidden and far less addressed. Other than Ghana, I have not been to any other parts of Africa. 
Q: With this apprenticeship, what are you hoping to learn or else capture with your lens? Related to the first question, will this be branching out into a completely new style of filmmaking, i.e. wildlife? 
A: With this amazing apprenticeship, I'm hoping to learn the nuts and bolts of wildlife filmmaking in Africa, especially since this will be a completely new style of filmmaking for me. I'm hopping to capture not only exquisite wildlife with my lens, but also shed light on the African wildlife conversation efforts and the issues affected by various species in the region. 
Are you a filmmaker? You can submit your wildlife film to the second WILD to INSPIRE competition, which is running now!
---
About the Author
Kathleen joined AWF in 2009 was AWF's Media Relations Manager. Many moons ago she worked at a wildlife sanctuary near the Kruger National Park in South Africa where she slept with monkeys, fought bush fires, led snare patrols, guided camping trips in the Kruger and spent untold hours removing cattle fencing. She has traveled throughout Southern and East Africa and looks forward to the day when she can take her own little (human) primate to visit the mother continent.