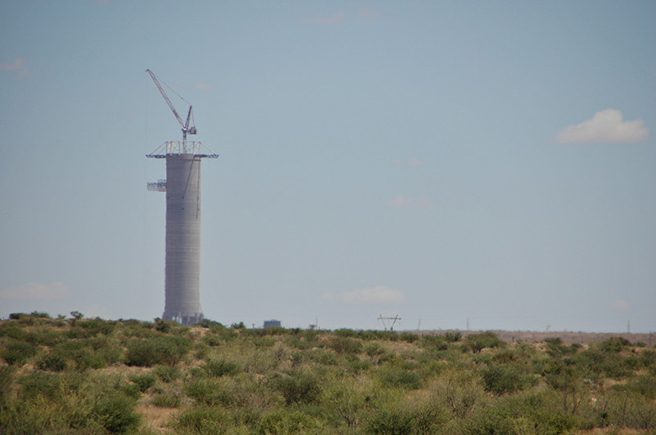 Just outside Upington, South Africa, the slender grey tower shimmered in the distance like a heat mirage. You can be driving down empty highway roads for hours, passing nothing but dust devils and quiver trees, when suddenly, signs of Africa's rapid growth and development appear in front of you.
This is no mirage. It's the Khi Solar One, a 50m tower that "will prevent approximately 183,000 tons of CO2 emissions per year...Khi Solar One and KaXu Solar One, [will] contribute to South Africa´s goal to introduce up to 17,800 MW of renewable energy by 2030 and reduce its dependence on oil and natural gas."  
Learn more about the unique challenges that climate change presents to the African continent.
---
About the Author
Marie is AWF's former Membership Services Associate. With her background in the travel industry and experience living in Southern Africa, she is most interested in how the right balance of conservation and tourism can benefit both people and wildlife. She is an avid photographer and blogger, and shares these passions on her website One Carry-On Travel.