On Their Level: My First Walking Safari
On Their Level: My First Walking Safari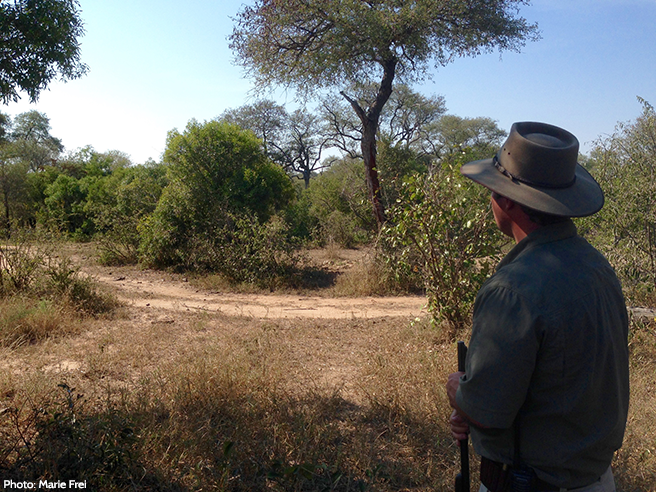 A guided walking safari offers the thrilling opportunity to get closer to some of Africa's most charismatic wildlife. Up until last month, I had completed all my safaris sat within a Land Rover or a rental car.
I was really looking forward to the vulnerability of having nothing between me and a 2,000 pound buffalo - a feeling that only a walking safari could provide.
After loading his rifle (purely a "last resort" option for all of our safety) Wayne, one of the professional rangers at Thornybush Game Lodge, issued this warning before explaining the rules of a walking safari.
Stick together as a group, quietly walk in single file. Look and listen. Whatever you do, don't run. The bush was fairly dense and a slight feeling of uneasiness crept over me. I looked behind my back and wondered what might be out there watching me.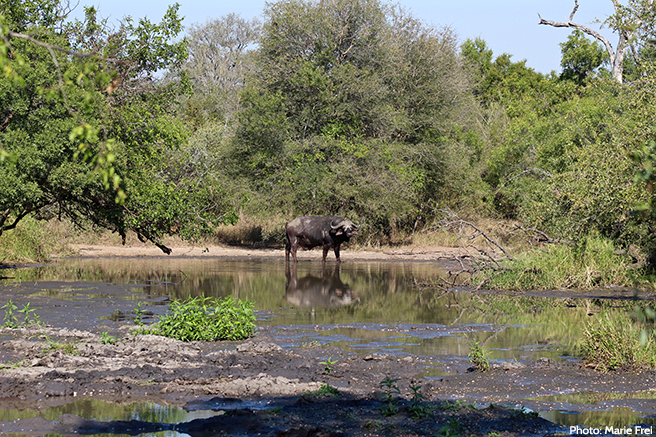 As we approached our destination, a watering hole frequented by rhinoceros and buffalo, Wayne paused to assess the situation. Through the trees, approximately 40 meters away, was a buffalo staring right at us. He was wallowing in the shallow water and the mud in efforts to cooling himself in the mid-day heat. We shifted our direction to walk outwards in a semi-circle to avoid any close calls, and, to view it from a better angle.
On our way back to the vehicle, we happened upon a dung beetle who was rolling a ball of dung double its size.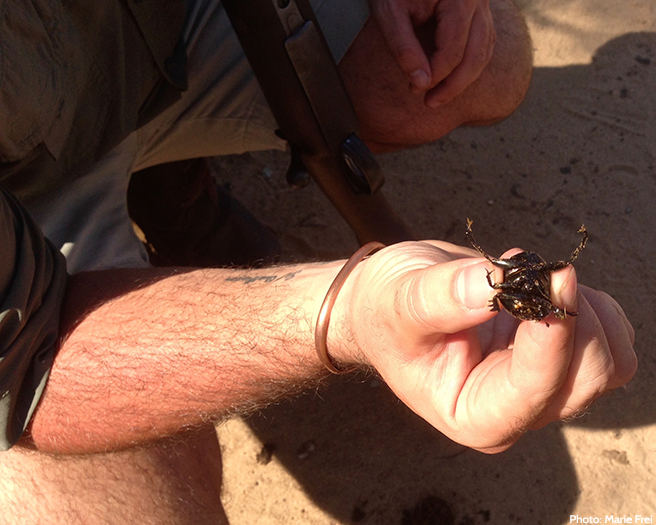 Wayne explained it would likely be presented as a gift to a potential mate, though because it was rather late in the season, the gift would likely be rejected. We watched it wobble around in a circle on top of the ball, righting its direction, before continuing on with determination.
I returned to our vehicle with a new sense of appreciation for the ecosystem. The walking safari was a unique way to connect my senses with the flora and fauna around me. Listening the ranger's commentary made the behavioral stories of these animals, both large and small, come to life. Before returning to the lodge, we drove past the buffalo once again to say goodbye to the animal we'd viewed from a distance just moments earlier. I left feeling certain this walking safari would not be my last.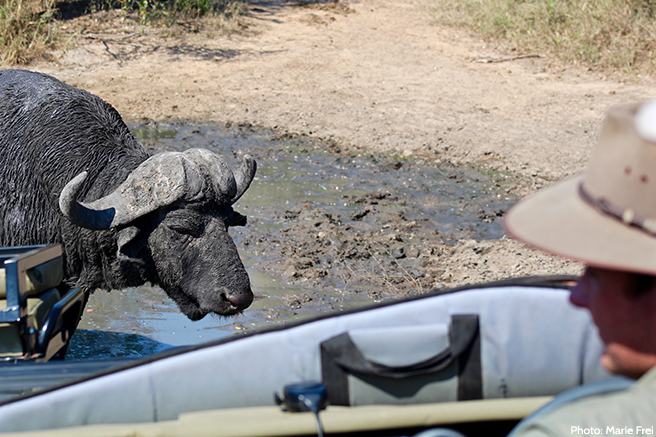 Walking safaris generally range from an hour to several days in duration. It all depends on which park you visit in which country and your physical comfort level. For more information on how you can experience African wildlife in person, visit AWF Safaris.