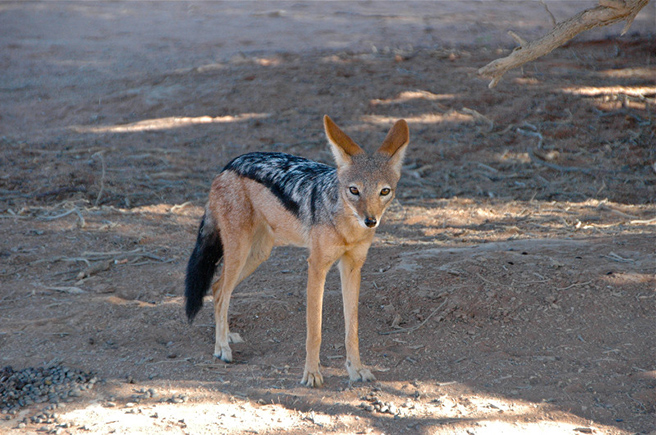 At the start of 2014, I was traveling in Dead Vlei, Namibia. When I was in the same location a year earlier, I didn't see any jackals bothering tourists (admittedly, that could have been random luck).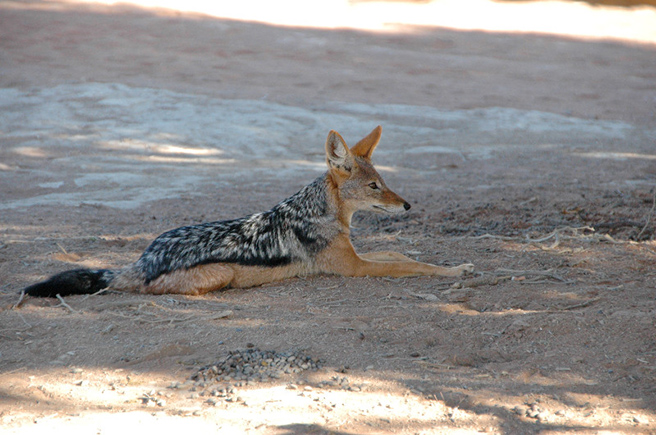 Earlier this day, I saw a different jackal drinking something from beneath an overland truck—I suspect a water tank leak, but I can't be sure.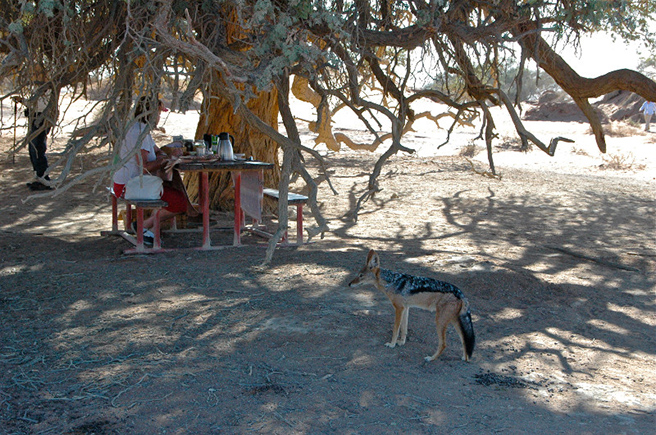 ​
I think this photo captures the impact of tourist traffic in this park (now, a World Heritage Site) and will hopefully make people think twice before tossing scraps to a wild animal.
---
About the Author
Marie is AWF's former Membership Services Associate. With her background in the travel industry and experience living in Southern Africa, she is most interested in how the right balance of conservation and tourism can benefit both people and wildlife. She is an avid photographer and blogger, and shares these passions on her website One Carry-On Travel.