African Conservation Voices
African Conservation Voices, an AWF initiative, promotes conservation relevance to Africans through media and education. We bolster this awareness by championing African storytelling and journalism centered on conservation topics.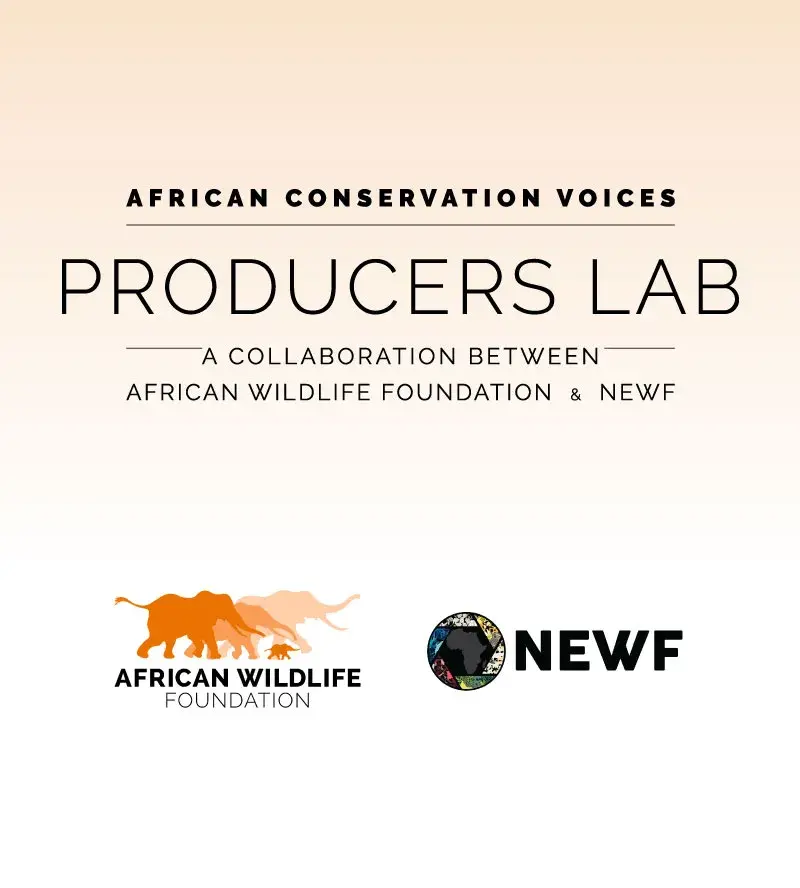 The African Conservation Voices Producers Lab is a partnership between AWF and Nature, Environment and Wildlife Filmmakers (NEWF), to support mid-career African filmmakers in developing, shooting, and distributing short conservation films told from an African perspective. The nine-month program focuses on conservation issues central to AWF's work, offering ten fellows digital training sessions, in-person workshops, and participation in the NEWF Summit and Congress in 2024, to be held in February in Durban, South Africa.
Applications will be accepted from October 2 to October 15, 2023. Learn more about the application process here.
"This partnership... is an opportunity to ensure that storytellers gain access to an important conservation narrative and perspective that they are then able to artistically share with local and global audiences."
Noel Kok, Executive Director of NEWF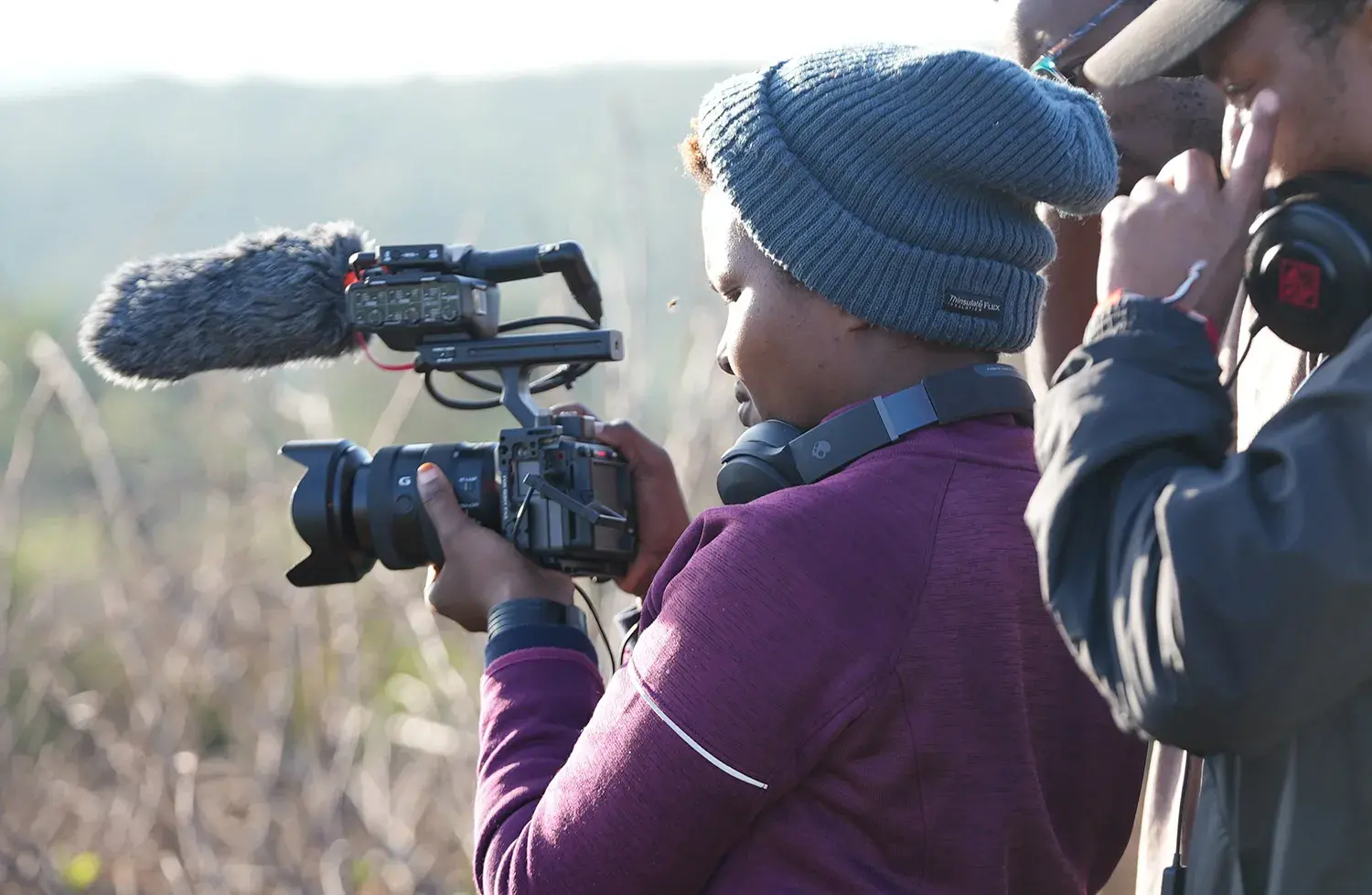 A New Step for African Conservation Voices
The ACV Producers Lab is an evolution of the 2021-2022 African Conservation Voices Media Labs, which we piloted in partnership with Jackson Wild. The Media Labs provided early-career African conservation filmmakers with mentorship and skill-building, supporting them to produce six hands-on, field-based short films. Watch the Films
Conservation Journalism
Media have an influential role in shaping public opinion. As part of our African Conservation Voices program, we aim to empower African journalists to better report on conservation issues and understand conservation's connection to issues affecting modern African life.
In 2022, we conducted three comprehensive training programs, which covered topics such as feature writing, pitching, storytelling, investigative journalism in the digital age, and effective social media writing. AWF staff also engaged with journalists, showcasing real-life examples of conservation efforts in action.
After completing the training, these journalists are equipped to reshape the narrative of African conservation. So far, AWF has trained 70 journalists across three key African regions, along with 20 editors in East Africa.
Messages and opinions shared by journalists we have supported are their own. AWF exerts no editorial control over the journalism we support.