11 ways to give back to wildlife during this holiday season
11 ways to give back to wildlife during this holiday season
By Gayane Margaryan | December 15, 2020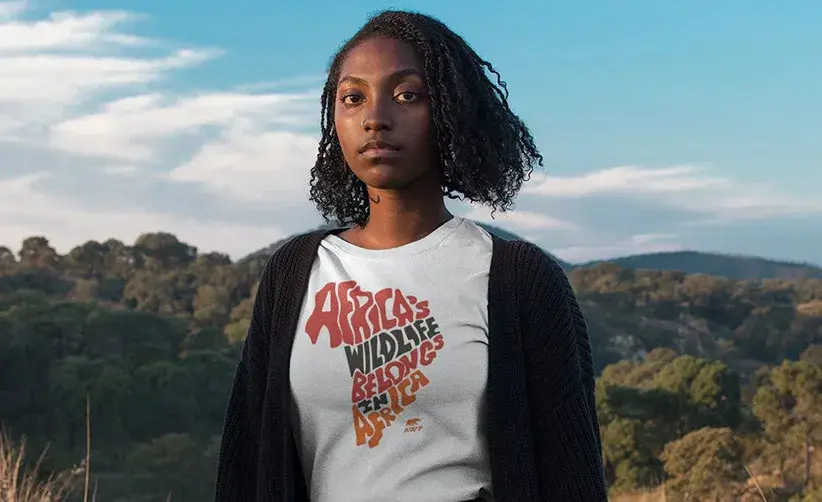 About the Author
Gayane Margaryan is African Wildlife Foundation's Senior Digital and Partner Marketing Manager. She oversees digital fundraising, advocacy, social media marketing, and affiliate relationships. Gayane is passionate about communicating the message of conservation through new tools and technologies ... More
During this holiday season, give (and get!) gifts that make a difference. Treat your loved ones to these gifts that also give back to Africa's wildlife — or put these items on your own wishlist.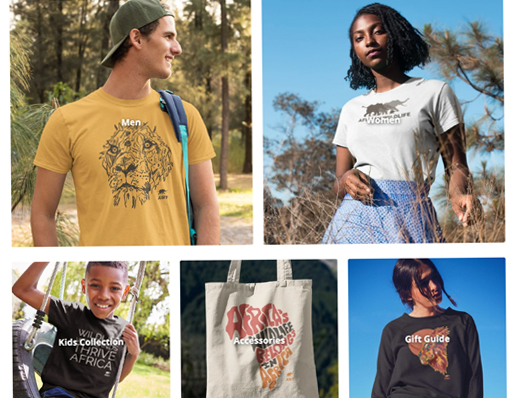 Teemill: AWF has partnered with Teemill — the zero-waste apparel company — on an exclusive line of African Wildlife Foundation merch, from T-shirts to sweaters to tote bags. Show off your support for Africa's threatened wildlife and contribute to their future at the same time by shopping our collection today.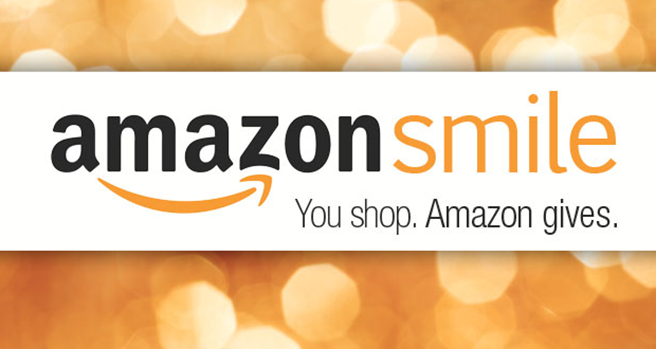 AmazonSmile: If you use Amazon to do your holiday shopping — or even your day-to-day shopping — you can have ALL of your purchases benefit wildlife. Use AWF's AmazonSmile link, and choose us as the charity you're supporting. Now all of your purchases can support our conservation efforts!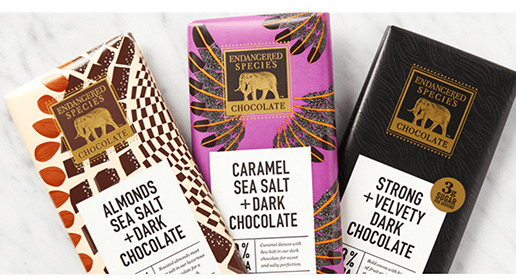 Endangered Species Chocolate: The name of this company comes with a promise to consumers- that their product is helping to safeguard the iconic wildlife pictured on each chocolate bar. Endangered Species Chocolate is committed to donating 10% of net profits from the sale of chocolates to aid AWF's species research, land protection, and community empowerment. Shop from a variety of chocolates today!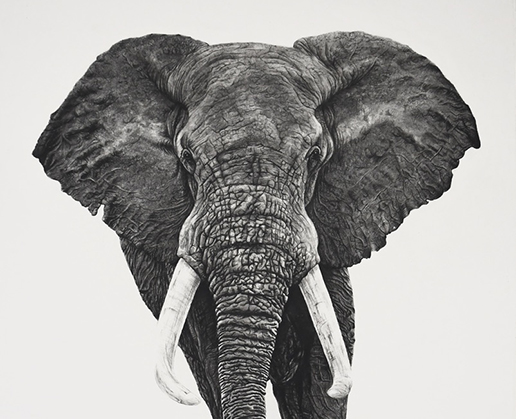 Oltome: Artist Violet Aster created this unique piece called 'Oltome' in collaboration with AWF. Purchase one of these limited edition prints and have the joy of knowing you not only have a unique piece of art but that you're also helping fund conservation programs.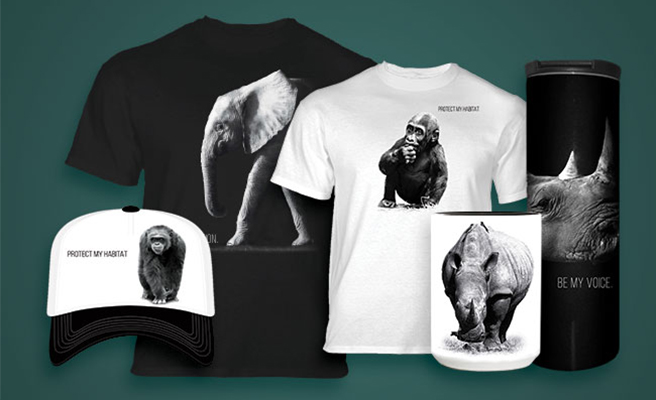 The Mountain: Shop The Protect Collection, a new line of apparel and accessories that tells the story of some of our planet's endangered species, calling attention to their plight. The Mountain is committed to donating a minimum of $10,000 to AWF over a year.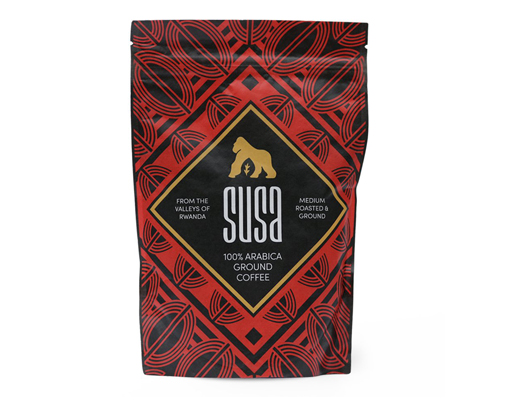 SUSA: The caffeine lover on your list will love SUSA's sustainable, responsibly produced coffee and tea products that directly benefit AWF's gorilla conservation programs. Shop the exclusive line today.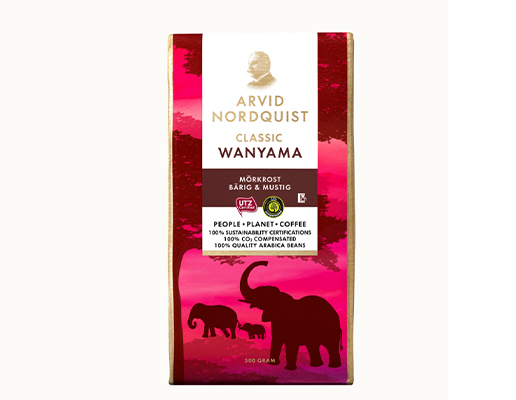 Arvid Nordquist: And if you need another caffeine fix...Arvid Nordquist's Wanyama darkly roasted African blend is a tribute to wildlife, particularly the African elephant. Arvid Nordquist is committed to donating $25,000 to AWF yearly for the protection of elephants. Shop the sustainable coffee today to help save African elephants.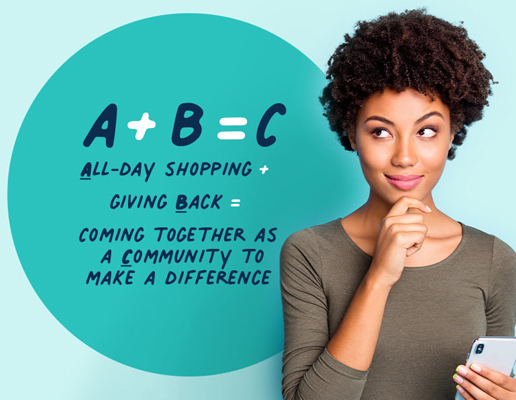 Good Deeds: Looking for a new way to give while you shop? Through Good Deeds, you can shop, save, and automatically give cashback to African Wildlife Foundation with just a few taps on your phone. Do more good with your shopping dollars — download the app and start saving wildlife!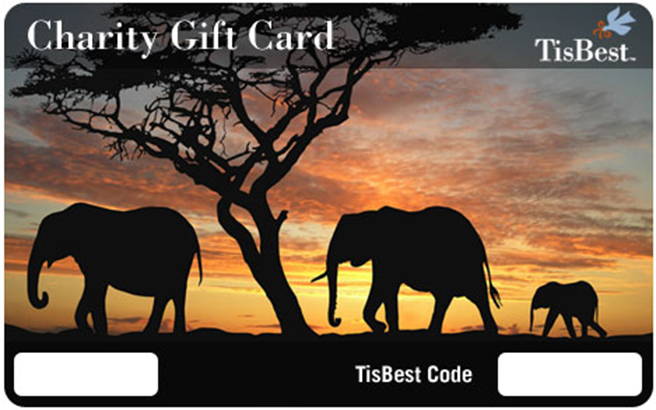 TisBest Charity Gift Cards: TisBest allows you to give, and get, a different type of gift card. These gift cards for good allow you to give gift cards that the recipient can "spend" on a charitable donation — or put the TisBest card on your wishlist, so you can "spend" your card on AWF.
​
Drawing Hope: Give a special gift to the pet lover in your life. Artist Riley O'Neill is taking commissions for pet and/or wildlife portraits – and a portion of the proceeds benefit AWF.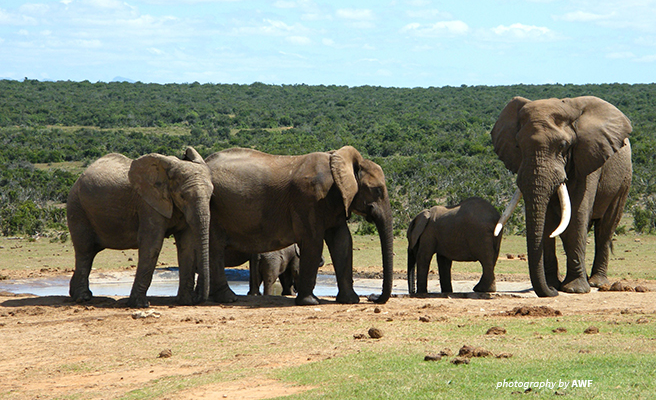 Create your own campaign for the holidays: Herd your family and friends together to help you save wildlife in lieu of receiving gifts this season. Start fundraising for wildlife today!