Advancing the African conservation dialogue
By Wambui Odhiambo | December 12, 2022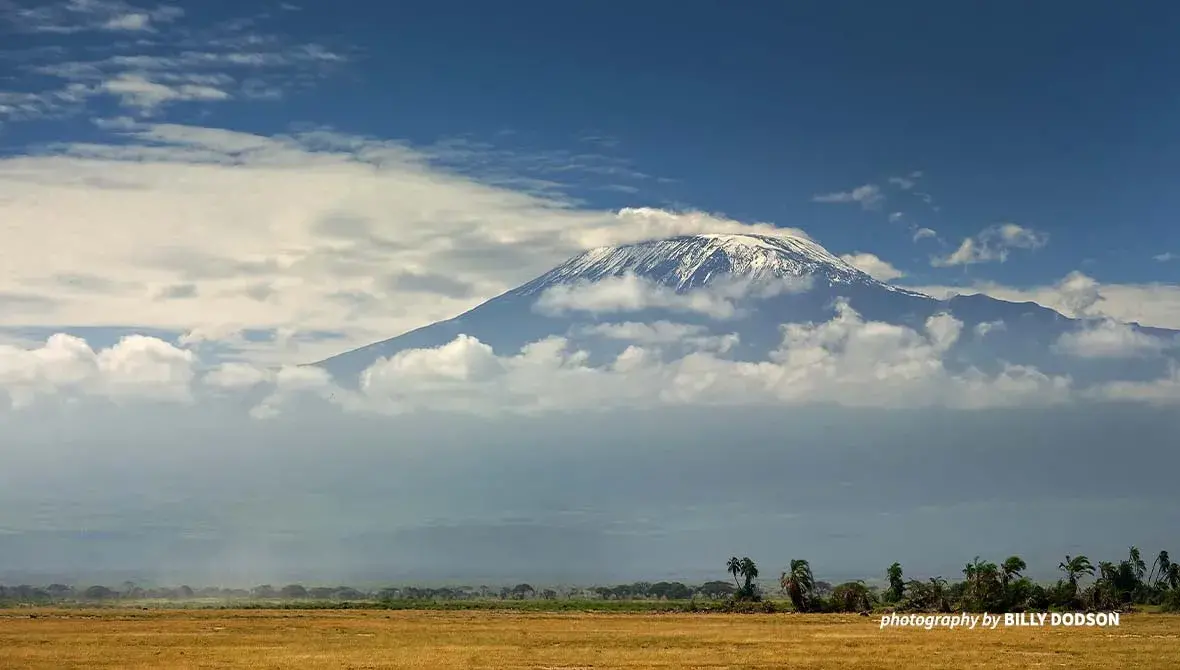 About the Author
Wambui Odhiambo is AWF's Senior Executive Communications Specialist. She has years of experience in sustainable finance, strategic communications, and corporate public relations.
More
We had the opportunity to sit down with Carol Pineau, an award-winning filmmaker and journalist with 20 years of experience reporting on Africa—and the host of Foreign Policy (FP) magazine's podcast, "Africa Forward." AWF recently partnered with Foreign Policy on the second season of the podcast, resulting in a four-part series on African-led conservation that premiered this fall. Pineau engaged in a comprehensive interchange with AWF experts and other African leaders to explore green infrastructure, Africa's tremendous biodiversity, and how African-led conservation may not only help save endangered species but also the planet.
She shared with us her views of how the collaboration panned out and lessons learned.
Carol, how would you describe the partnership between AWF and FP—were the expectations met?
It was really an incredible experience doing this podcast. I have reported on Africa for more than 20 years. I mostly do trade and investment and kind of a new vision of Africa, a lot on African-led development. I have stayed away from conservation because conservation has been so owned by international groups.
First of all, I especially loved doing this podcast with AWF because it's an African-led conservation group that is international.
The experience was remarkable, because where I had basic knowledge in some things, there was so much that I learned, and that made it exciting. And working with the experts at AWF was incredible because of their broad knowledge base. But what makes their perspective unique is that they really have the moral authority to talk about how Africa should go forward in conservation—due to their extensive experience of spearheading conservation on the continent.
It was therefore an absolute joy to do this, and it opened so many storylines that I knew nothing about.
So, would you say that this podcast has increased your interest in covering more conservation stories?
Well, you know, once you get into something, you never really leave it. What was interesting to me about this series was that it was not just a story about conservation. As AWF CEO, Kaddu Sebunya, said, [his job] is all about connecting the dots between conservation, climate change, and economic development.
And I strongly believe that this perspective will influence my reporting on development aspects. I will be thinking about conservation when I am reporting on climate change and linking it to biodiversity and economic development.
It is conversations such as these that create a platform for dialogue with development institutions to prioritize conservation on a continental scale.
I am therefore excited to carry forward conservation on my global microphone so that our efforts do not just end on this podcast series.
What would you say to those who are yet to listen to the podcast and to media houses who are not sold on the idea of reporting on conservation?
I would encourage everyone to listen to it and share it among their networks so that—as Kaddu always says—we can cultivate a constituency of African-forward leaders.
This is, honestly, one of my favourite things to have ever done, and it is just so much richer of a story than you would ever expect.
It is about a complete rethinking of how we understand the interactions of humans and wildlife, and a completely new model of how we save the planet. How we save ourselves, and how we all live together on a planet, all together.
So, this podcast series is an incredible story and anybody who is not covering conservation, it is because you are not covering it from an African lens.
But once do, you will find it is a broader story than saving animals.
To listen to the "Africa Forward" podcast series and the recent virtual dialogue discussion on "The Future of Conservation," please click on the links below.
>Podcast: "Africa Forward"
>Synthesis Report: "A People-Centered Approach to Conservation"
>Virtual Dialogue: "The Future of Conservation"