Wednesday, September 20, 2017

Nairobi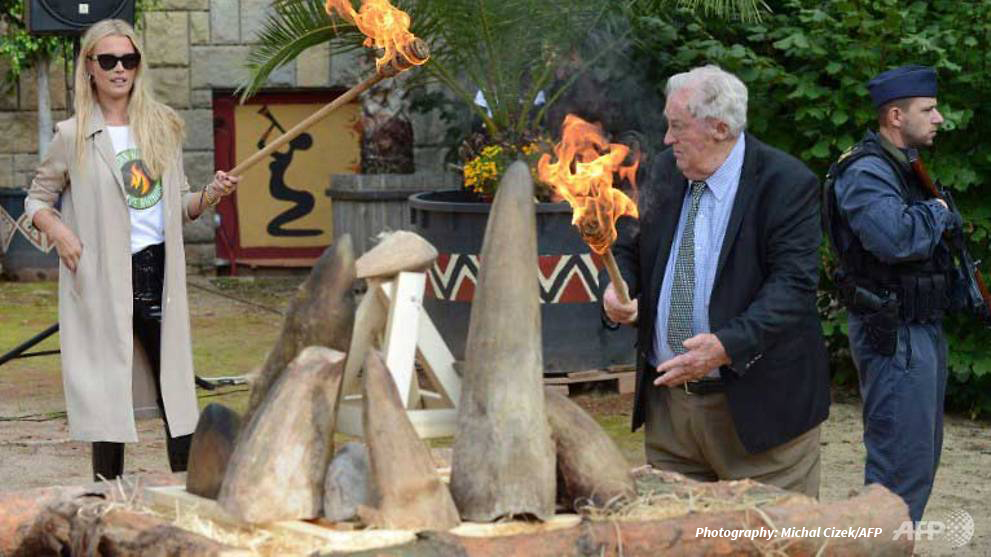 The African Wildlife Foundation (AWF) Global Ambassador and Board Member, Veronica Varekova was among the key personalities invited by the Dvur Kralove Zoo in the in the central Czech Republic city of Dvur Kralove for the third rhino horn burning ceremony today.
The significant event came just three days ahead of World Rhino Day on 22 September and barely three weeks after South Africa's first legal auction of rhino horns, signaling the growing global commitment to help end the rhino slaughter.
"It is scientifically proven the rhino horn does not contain any healing properties. However, it continues to be highly valued in some of the Asian countries, mainly in Vietnam. As a consequence of the demand, more than 1350 rhinos were poached in the year 2015 in Africa – it means almost four animals a day," said Veronica. 
Veronica aids in efforts to raise awareness and funding to support initiatives for protecting endangered species and conserving their habitats. 
"AWF commends the Dvur Kralove Zoo for taking this important step for the third consecutive year. AWF believes that there are no adequate mechanisms at any level — local, national, regional, or international — to control rhino trade," said AWF Vice President for Species Protection Philip Muruthi.   
Rhinos are still under heavy threat of poaching and protection must be tightened, not relaxed, without exception. In just a decade, more than 7,137 African rhinos have been lost to poaching. 
"Experience as Africa's oldest conservation organization has taught us that decisions on sustainable trade in endangered species must be based on science and level of threat — not just legal points," added Muruthi. 
Given a rhino's slow reproduction rate, the decline in the continental population and the high value and demand for horn, there is no real scope for achieving a sustainable balance between production and supply.
The burning ceremony was also attended by the renowned conservationist Richard Leakey and the CEO of WildlifeDirect CEO, Paula Kahumbu.