AWF Calls Upon African Youth to Enact Change This World Environment Day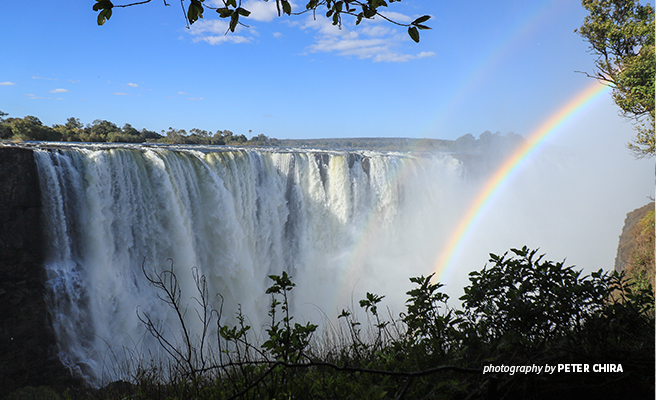 Today, the African Wildlife Foundation (AWF) joins the world in celebrating World Environment Day. Since its establishment almost five decades ago, World Environment Day is marked on the 5th of June every year globally. Under the theme 'Time for Nature,' this year's celebrations focus on nature's role in providing the essential infrastructure that supports life on Earth and human development. Unlike the usual physical campaigns, the event will be commemorated via online platforms and webinars due to the ongoing COVID-19 global pandemic.
AWF has partnered with the Innovation Village for Young African Minds (IVYAM) and the Zimbabwe Youth Biodiversity Network (ZYBN) in a virtual Youth Policy Debate. It is aimed at mobilizing African youth to raise awareness on Africa's biodiversity and environment-related challenges.
According to the United Nations Development Program (UNDP), Zimbabwe faces multiple challenges for sustainable development associated with biodiversity loss, ecosystem degradation, and climate change consequences. These challenges coupled with public policy challenges, especially policy apathy among the youth informed the need to have this conversation.
Frederick Kumah, AWF's Vice President for External Affairs, has a vast experience in policy and youth engagement and is the guest speaker at the event. Prior to joining AWF, he actively engaged youth at World Wide Fund for Nature's (WWF) first African Youth Conference leading to the declaration for nature and the inception of the Africa Youth 4 Nature movement.
"The best time to start standing for nature was yesterday. The next best time is NOW. It is time for Nature. At AWF we continue to prioritize youth engagement because we believe change is inevitable with young people leading this effort speaking in unison for nature," Fred emphasizes.
The panel comprises four African youth leaders from Zimbabwe with a wealth of knowledge on the integration of environmental policy to the mainstream society. 70 percent of Africa's population is under the age of 30 making it the youngest continent. Being the most educated generation of Africa, they have the power to impart knowledge and action change on a global scale.