Friday, November 7, 2014

Arusha, Tanzania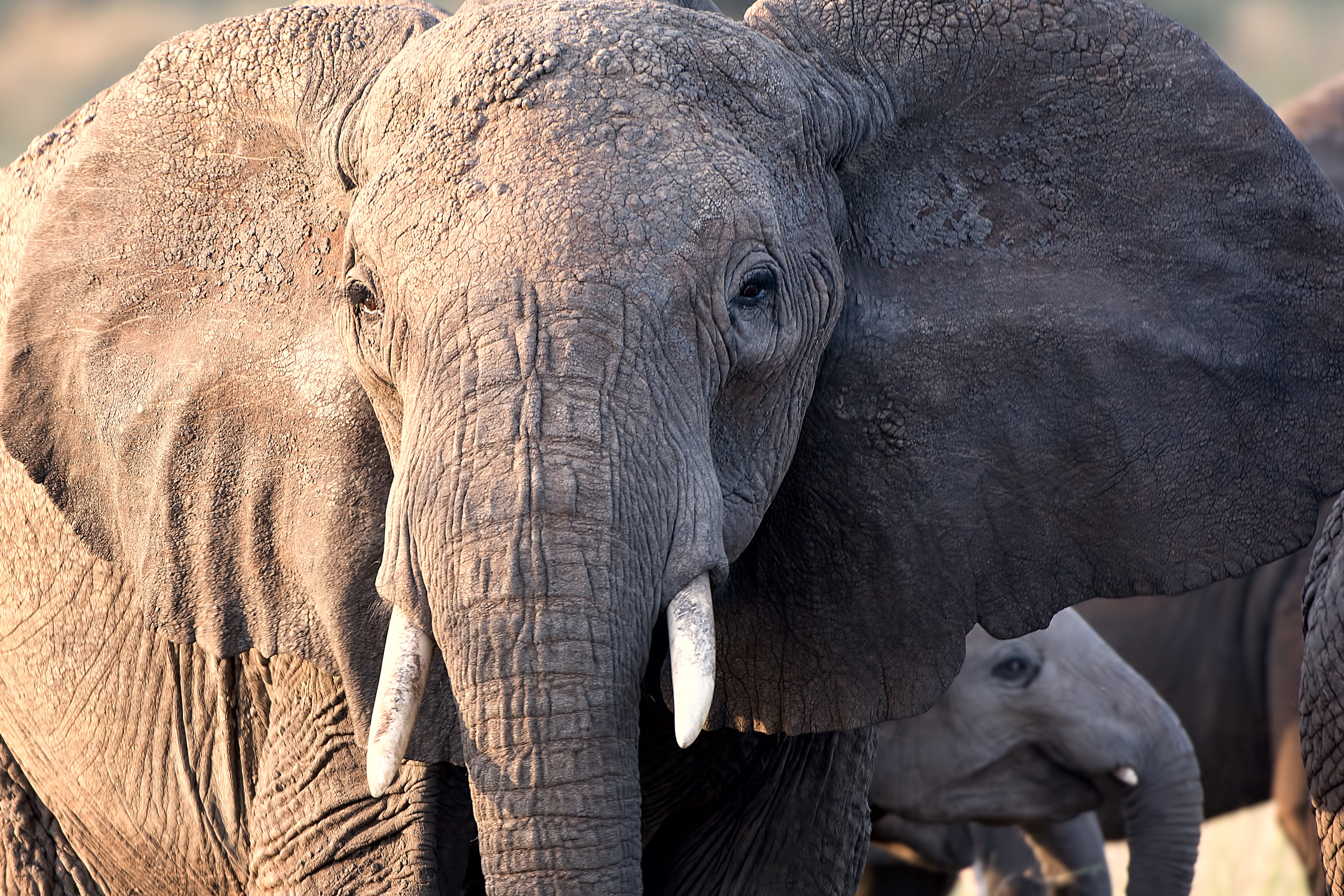 An African elephant stands in the morning light in northern Tanzania. Photo Credit: Billy Dodson
At a regional summit focused on combating wildlife crime, African Wildlife Foundation (AWF) CEO Patrick Bergin called for the political will to prosecute wildlife crime at all levels of society, from the poacher to the corrupt government official.
"Many good things are being done to fight the illegal wildlife trade, but the sun still shines on the traffickers. Virtually no one anywhere is being indicted, prosecuted, convicted and sentenced," said Bergin at the two-day summit, which began today. "In the 1980s, Africa went from having 1.3 million elephants to 600,000. Will the population have to be halved again for us to have the political will to prosecute these crimes?"
Bergin added: "Governments and stakeholders have held many big meetings, and there has been plenty of agreement on the need to halt this horrific trade—but cases are still not being prosecuted enough in Africa, the United States, Europe or Asia. When people start receiving punitive sentences and going to jail, the traffickers will realize the weather has shifted."
Bergin emphasized that no community or country should protect those involved in the illegal ivory trade. "Elephants need safe havens, not poachers or wildlife traffickers," he said. "Wildlife criminals need to be prosecuted regardless of what party they belong to, who they are related to, whether they are citizens of a powerful nation or whether they are rich and prominent local business people."  
The first day of the summit kicked off under a dark cloud after a London-based NGO released a report accusing Tanzanian and Chinese officials at nearly every level of government of colluding in the illegal ivory trade and directly contributing to the decimation of Tanzania's elephants. In the report, "Vanishing Point: Criminality, Corruption and the Devastation of Tanzania's Elephants," the Environmental Invesitgation Agency cites instances of Tanzanian officials, Chinese diplomats and criminal syndicates working together to ferry illegal ivory from Tanzania to China via diplomatic bags and planes.
"My first reaction to this report is a sense of outrage," said Bergin. "It is one thing for Chinese criminals to steal from Tanzania. It is another thing for those elected to be stewards and guardians of Tanzania's heritage to betray the trust of the Tanzanian people."
Tanzania is home to Africa's second-largest population of elephants, but is also ground zero for the illegal ivory trade in Africa. The country has recorded drastic declines in its elephant population in recent years. In the Selous Game Reserve, elephant numbers have declined by 66 percent between 2009 and 2013, and an estimated 11,000 elephants are killed each year as a result of the illegal ivory trade.
"If these allegations are true, it's an insult to all the hard-working rangers, community scouts and conservationists in Tanzania who are often putting themselves in harm's way to protect the country's elephants and other wildlife," said Bergin.
Bergin recommended to summit attendees that African nations put wildlife crime on the agenda of the next Forum on China–Africa Cooperation (FOCAC). He also urged African nations present to urge China to host the next big wildlife trafficking conference.
Editor's note: For more information on AWF's efforts to combat the illegal ivory trade in Tanzania, or to arrange an interview, please contact Kathleen Garrigan + 1 202 939 3326 or [email protected].