Friday, April 13, 2018

Nairobi, Kenya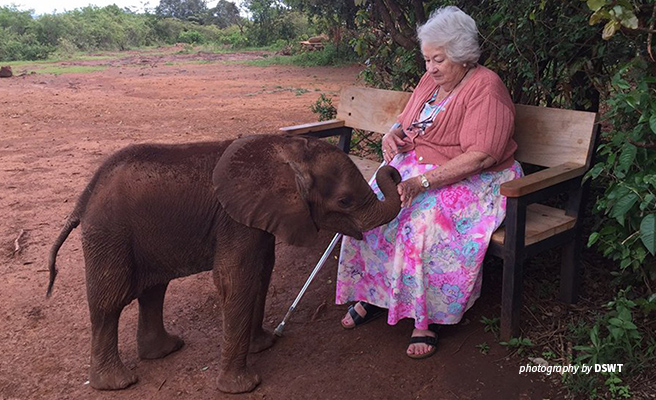 The African Wildlife Foundation (AWF) has learnt with great sadness the death of conservation matriarch Daphne Sheldrick on April 12, 2018.
A trailblazer, mentor to many, and an enthusiastic wildlife conservationist, Daphne championed the protection of the elephant and other endangered species. Through the David Sheldrick Wildlife Trust (DSWT), which she founded in 1977, she helped shape the world's understanding of elephants and rhinos.
AWF President Kaddu Sebunya described Daphne Sheldrick as an icon and matriarch of conservation in Africa. 
"Our wildlife has lost a great champion, again. Her perseverance, courage, and commitment to wildlife conservation are qualities that should be replicated in her honor to ensure that Africa's wildlife and wild lands endure in modern Africa," he said.
Daphne Sheldrick leaves behind an extraordinary legacy for wildlife and women in conservation. She blazed the trail for women leadership in wildlife conservation, demonstrating what is feasible.   
AWF extends its deepest sympathies to the Sheldrick family and the David Sheldrick Wildlife Trust team.