Wednesday, June 11, 2014

Nairobi, Kenya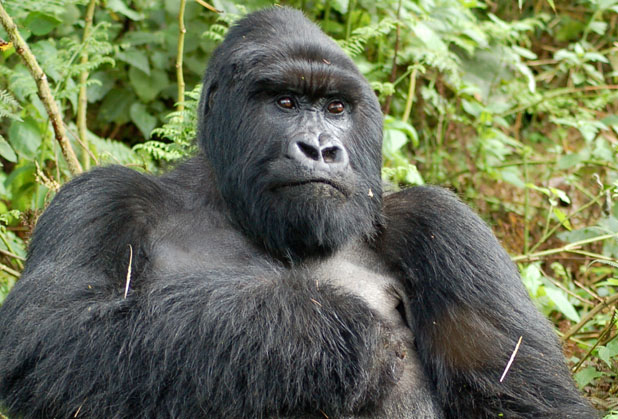 Virunga National Park is home to the critically endangered mountain gorilla.
African Wildlife Foundation commends World Wildlife Fund and others for pressuring Soco International to abandon its oil plans in Africa's oldest park
In a surprise move, British oil company Soco International has abandoned plans to drill for oil in the Democratic Republic of Congo's Virunga National Park, a World Heritage Site and home to the critically endangered mountain gorilla. After an international outcry; protests from high-profile individuals, including Archbishop Desmond Tutu and Richard Branson; and legal mediation with the World Wildlife Fund, Soco has agreed not to undertake any exploratory or other drilling in Virunga National Park. Conservationists had noted oil activities would jeopardize the park's world heritage status and negatively impact the estimated 200 mountain gorillas that live there. The mountain gorilla is one of Africa's four great apes and currently critically endangered, with fewer than 900 remaining in the world.
"We are talking about one of the most biologically diverse areas in the world, but also a region that is extremely unstable due to ongoing human conflict," says Kathleen Fitzgerald, African Wildlife Foundation's (AWF's) vice president of conservation strategy, who praised the decision as not only the right thing to do but also the responsible way to do business. "To drill for oil in this park would not only threaten wildlife and negatively impact the ecosystem, but also bring further disruption to a volatile area."
Though the news out of Virunga is to be celebrated, Fitzgerald warns other national parks and reserves on the continent are facing similar threats.
"Many African countries are being courted by extractive companies that want access to their natural resources, and in some cases governments are granting concessions inside or alongside protected areas," Fitzgerald explains. "Mining and other extractive industries are inevitable and even necessary for supporting socioeconomic development, but where and how these activities take place should be carefully weighed against the possible impacts they could have on wildlife and people. African Wildlife Foundation believes a concession to extract a resource or build certain types of infrastructure should not be granted if it endangers a significant wildlife population, threatens to disrupt the ecosystem services on which both people and wildlife depend, or if another type of enterprise—ecotourism for example—could bring more benefits to the area."
AWF has submitted letters to courts and governmental authorities in several countries opposing concessions to extractive companies in or near critical protected areas. In Zambia, for example, AWF is opposing the construction of a copper mine in Lower Zambezi National Park, while in South Africa, it is asking the district government to reconsider construction of a proposed coal mine on the boundary of Hluhluwe-iMfolozi-Park.