Education is the key to wildlife conservation in Africa
Donor Story
Education is the key to wildlife conservation in Africa
By Brett Nolan | July 16, 2021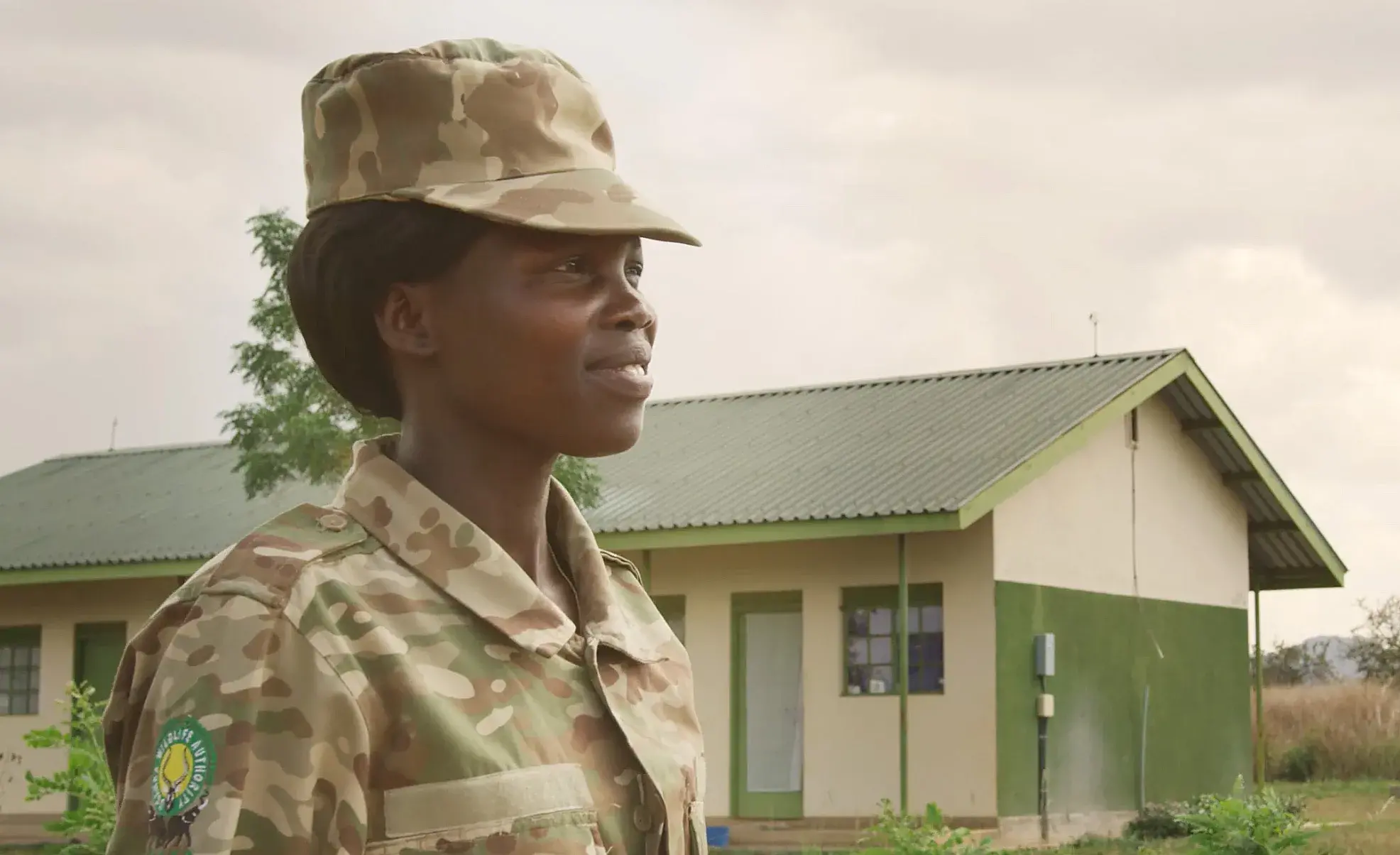 About the Author
Brett Nolan is African Wildlife Foundation's former Senior Marketing Manager. He creates content strategies to entertain, educate, and empower global audiences. After completing his BS in Communications with a concentration in Journalism at Salem State University, he has spent nearly a decade wor ... More
Education has been described as the "great equalizer." This can only be true if students have access to good schools with well-trained teachers. In Uganda's Kidepo Valley landscape, African Wildlife Foundation's Classroom Africa program built Kidepo Primary School and Sarachom Primary School to ensure children in this rural area receive the education they deserve. Students will not just learn about their rich natural heritage — they will see conservation in action.
The Kidepo Valley landscape is a biodiversity gem in northeastern Uganda comprising the Kidepo Valley National Park, Karenga Community Wildlife Management Area, and numerous wildlife reserves. This essential savannah ecosystem is situated at the border with South Sudan, and the national park is considered one of the most isolated in the country. For the people living in the landscape, social amenities like schools are few and far between.
With the support of an AWF council member, the Classroom Africa program built the new schools to help children from the biodiverse landscape to attain a quality education and nurture their appreciation for the wildlife around their community. At the official opening of the school in February 2020, AWF organized field trips for the students of both schools to Kidepo Valley National Park.
Sudi Bamulesewa, AWF's Country Director, Uganda, said, "We are not going to succeed in fighting the wars to protect our ecosystem if we don't bring the youngsters on board." There is a lot to fight for in Uganda. The country is home to elephants, mountain gorillas, lions, and other iconic species. Uganda's wildlife will be in very good hands thanks to the students of Kidepo Primary School and other kids like them.
AWF's Classroom Africa program has worked with local governments, wildlife management authorities, and community members to improve rural education facilities at schools in Zambia, Ethiopia, Tanzania, and the Democratic Republic of Congo.
> Learn how AWF supports primary education to foster conservation in critical wildlife landscapes in Africa