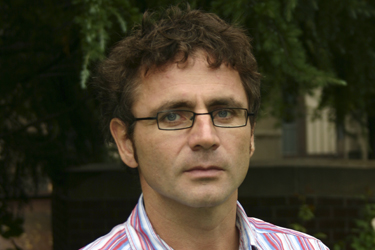 WASHINGTON, DC--Congo Heartland Director and Belgian primatologist Jef Dupain will speak on Tuesday, May 19, at 6 pm at the National Zoo Visitor Center.
A passionate advocate for bonobos, Jef has been instrumental in the creation of the Democratic Republic of the Congo's first community-managed nature reserve, the Lomako-Yokokala Faunal Reserve.
As part of a month-long visit to the U.S., Jef will stop at the National Zoo to talk about the unique behavioral characteristics of bonobos and AWF's efforts to conserve these great apes in ways that benefit local communities. Jef will also unveil information about AWF's new Lomako Conservation Science Center, a new research camp located deep in the reserve AWF helped to create.
Come learn about this rare great ape and meet a conservationist you won't soon forget.
This lecture is free and open to the public but registration is required.
Please rsvp to Caroline Winslow of the National Zoo at [email protected].
For more information about this event, contact John Butler at the African Wildlife Foundation at [email protected].