Thursday, August 12, 2010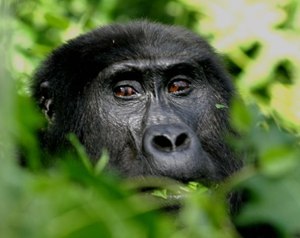 Legislation Establishing Fund Expected to Be Signed into Law This September
WASHINGTON, DC--AWF proudly thanks its friends and supporters for their efforts in urging Congress to pass the Multinational Species Conservation Funds Semipostal Stamp Act, HR 1454. This new legislation will ensure elephants, rhinos, tigers, great apes, and marine turtles get the support they need.
The bill passed the Senate on July 29 by unanimous consent and is expected to pass into law in September. HR 1454 will authorize the U.S. Postal Service to issue a semipostal stamp to help generate funds for conserving these highly threatened species. Members of the public can support conservation efforts by purchasing a wildlife postage stamp at a premium price above the first class rate. The premium will go to the U.S. Fish and Wildlife Services (USFWS) to support grants for species conservation, which have provided valuable support to AWF and partners' programs.
The fund-raising stamp is modeled on the Breast Cancer Research stamp, which has sold over 800 million copies since its authorization in 1998, and has raised almost $70 million for breast cancer research. Funds raised for international conservation would be in addition to the annual Congressional appropriation for these programs.
Last year thousands of AWF and other wildlife supporters contacted their representatives in support of the MSCF Semipostal Stamp. These efforts were incredibly successful, with 154 bipartisan cosponsors signing on to the bill. Your support has encouraged Congress to pass this bill, and AWF is proud of your efforts.
We did it!